A day in the life of a product manager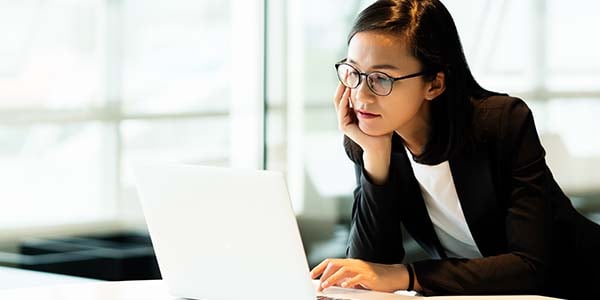 No two days are the same...
I remember quite some time ago (ok let's just say it was the mid-90s) being fresh out of university and starting my first real gig as a graduate in a sales and marketing role at a large telco. I was excited and very fortunate that when I joined the industry it was at a real tipping point. Large incumbent telcos were having to compete for the first time with lots of new entrants in the market. They were definitely not known for their excellent products and customer service up to this point. Coupled with the technological advancements at the time this was an exciting period to enable the development of new products and services which for the first-time customers were being provided with greater value than ever before. This was the time to start developing products and services to drive growth and to acquire and retain customers. Dare I say it was a key time for customers to be the focus! My role was to help support the marketing and product teams launch new products and services into our channels.
Whilst I enjoyed and thrived in my sales and marketing gig, and I learned so much vital customer knowledge for my future roles I quickly learned that I wanted to be a Product Manager.
Why you ask? Because it's an exciting, stimulating, and versatile role - most Importantly it is a key role that ultimately identifies pain points or customer/market problems that are worth solving and leads a team to deliver a product that not only provides value to a business but most importantly, provides value to a customer. The Product Manager is the champion of the product and manages it through all stages of its lifecycle. Your primary goal is to deliver a great product or service, deliver value and a great customer experience and drive growth. Today, there is an emphasis placed on end-to-end accountability, creating products that deliver fair value, and maintaining comprehensive product governance oversight.
Whether it's in the early days of experimentation, Ideation, developing a proof of concept, running a pilot, launching a product, or managing growth at each stage of its lifecycle, Product Management is a very interesting, challenging, and rewarding role.
Now, let's just say that "No two days are ever the same". Every day has a new challenge with different problems to solve…. And this Is what motivates Product Managers the most.
Yes, it can be challenging or taxing that sometimes and more often your day does not go as planned or you don't even tick anything off your 'To-Do' list but everything you do Is Important and does count. One way or another you are making some important decisions with your delivery team and all of it is towards achieving a joint goal towards the product's performance and delivery.
Depending on what stage your product is at, there Is an extensive array of activities to be done. Now, this is where it can get time-consuming and frustrating. A Product Manager is in a lot of meetings no doubt about that! You are the conduit across the business, and you will wear multiple hats in these meetings. Not only are you the custodian of your customers in everything you do, but you are also the primary Influencer, decision-maker, and communicator to the business and as a result, you will have a vast array of important meetings to attend and activities to be completed. The meetings you attend whilst important and key to the project can often impact the quality time you have towards your super important activities which help shape, communicate, deliver, and monitor your product and its performance.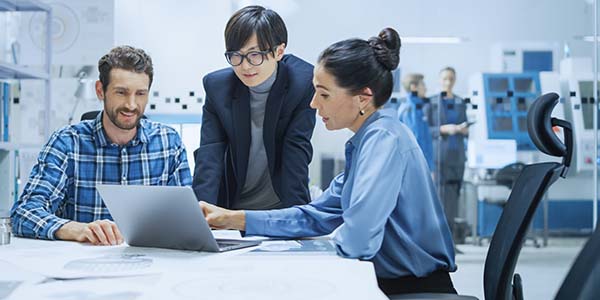 Meetings can include but are not limited to daily stand-ups, feature deep dive or technical / UX discussions, product planning and requirements, customer feedback sessions, detailed roadmap or release delivery planning, experimentation/Ideation sessions, showcases, capital request planning, risk mitigation planning, marketing, and launch activity discussions just to name a few. In the blink of an eye, your days will be full. It is rare that they are not.
So, as you have gathered Product Managers are time-poor, but the activities we are involved with, and the key outputs are super important in enabling your delivery team to deliver.
Activities can vary depending on the life stage of your product but here are some of the key Product Manager artefacts and activities you will need to embark on at some point in your products' evolution.
Lean canvas

Product and feature requirements

User stories

Target customer analysis

Success metrics and performance reporting including the cost of goods, margin analysis, and key performance Indicator tracking

Customer experience and customer journey analysis

Business case and capital planning

Data, data and data analysis

Risk mitigation and controls

Competitor analysis

Pricing analysis

Sales and channel plan

Marketing plan and launch activities

Supply chain

Vendor management and negotiations/contracts

Complaints

Customer feedback

Technology release and delivery plan

Legal and regulatory requirements

Launch ready checklist

Innovation and roadmap planning

Product monitoring & reporting

Regular product reviews
What is key in all these activities is that the current way of documenting these, sharing them with your team, receiving feedback, making updates, or communicating outcomes is wide and varied. Some ways work but can take a lot of time, and some don't work for a number of reasons such as inconsistencies with the information captured, lack of documentation, processes that don't enable consistent capturing or storage methods that don't work, and so on. Product Managers can often get caught out and largely it's often due to a capacity constraint or the existing tools make it too hard.
In my 30 years of experience, having delivered over 50+ products, I've observed that most companies are using traditional tools such as email, excel, PowerPoint, and Word to support these which are not all fit for purpose. As a result, the management of ensuring consistency in how important product artefacts are communicated, saved, and stored but also in how feedback is received, updated, and communicated can be compromised. It can be a labour-intensive process and consume many hours for a Product Manager. It can often mean that the time allowed for strategic thinking which is the most important aspect of our role is forfeited in some way; these strategic activities which are essential may be rushed, lack the quality or detail needed, result in long working hours, take much longer or missed altogether. The list is varied. This can often result in a major setback throughout the products' evolution, I can guarantee that at some point it is likely to happen.
Sometimes it's easy to get overwhelmed with everything there is to do with the time and tools available. Tackle every day as a means to achieve a collection of smaller actions that move you closer to achieving the goals and focus the teams' efforts on what is most important.
Download our guide on 'Top tips for high performing Product Managers'
Build your narrative and communicate it consistently

Know your customers and your product

Know your competitors and do lots of research!

Develop action plans specific to the goals of the product and schedule block out time in your diary regularly

Focus on one problem at a time or divide and conquer by allocating other team leads if there are a few

Make data-driven decisions

Listen to your sales and support team

Monitor the performance and success metrics of your product

Have a continual learning mindset

Develop good relationships

Develop a product roadmap and review/update it regularly

Finally, it's ok to say no!
How Skyjed Helps
Skyjed provides a product management and governance platform. Skyjeds' design workspace includes all the 'drivers' or templates required for shaping phases and the tools to meet your legal and regulatory obligations. You can confidently move through the shaping phase and not face the hassle of document version control or lengthy approval emails.