A single source of truth for all your Products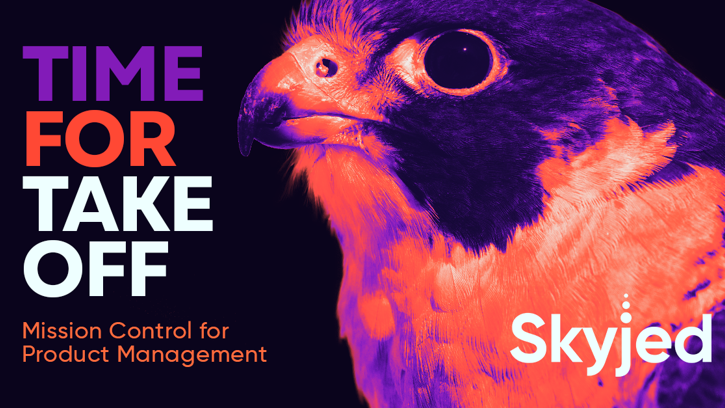 Who sent me that document about a risk on the Checkout page? I'm thinking about where did I save that? Did they send it to me by email? I'm trying to remember which folder I put that in?

This is straightforward stuff of course, however, unless you have an exceptional memory, and the most diligent approach to how you structure and save all the information that flows around on email or in the notes you take, then let's be honest, we've all asked ourselves these questions many times before, and will do many times in the future!

As I've worked through different Product roles, it was always evident to me that I never felt I had a tool just for me and never did I have a history of a product, all the important design elements and considerations for example. I wrote about this in my previous blog a couple of weeks back, talking to why we need to invest in our Product teams, and in particular, to give them a toolkit as their singular go-to place.

This got me thinking about a Product Catalogue, and in a recent role, we spent a huge amount of time creating this in, guess?, yes, in Excel. Where else! Then we got into version control challenges, and of course the realisation that holding a Product Catalogue in Excel was never going to be fit for purpose.
What were we really going to do with it?

In the end, and of course rightly so, it needed a home. As a result, it was loaded into a specific tool, and effectively the Service Catalogue was created. At this point, I watched the emphasis turn solely to service and support, allocating names for escalations, defining response groups, and placing the focus on support tickets. The idea of a go to place to manage and drive our Products, pretty much evaporated in front of us.

This was around the time I first came across Skyjed. The light bulb moment when I finally saw a tool in front of me, designed for me, and as a place where all our Product Catalogue could be held as a single source of truth, not just for a 'list' of our Products, it was the start of a go-to place for the full history and forward-looking lifecycle of those Products.

Now we could start to consider all the strategic and design elements and inputs we would want for our new Products, or significant iterations of. We could plan in one place product reviews, audits, health checks, performance measurements, and all without the need to have a great folder and file structure, and with the opportunity to build in workflows, in a platform that automates most of these items and therefore you get off email! Wouldn't we all love to get off email 😁

So, what does this all boil down to? It's really simple. Do you have that one place for all your Products, their history from Design activities, through reviews, into performance measurement, and all with a wrapper of a product health score? Where feedback, comments, insights, can all be consolidated in one tool, forever. No? Probably. Then come take a look at what we're doing at Skyjed, and you'll find this and more being solved for you.

Please do take a look at our wonderful intro video, from our Head of Customer Success, Sue Sivam-Raja, and then who doesn't like to have a new toy to play with, so sign up to our Starter tier, it's free, we'll also give you some free support to get you started, and there's no trial period, so you're not counting the days before all your work is lost. Nothing to lose, and everything to gain, and our great team to support you as you learn about Skyjed and how we help solve those Product Lifecycle challenges we all face.