Closing the Tooling Gap in Product Lifecycle Monitoring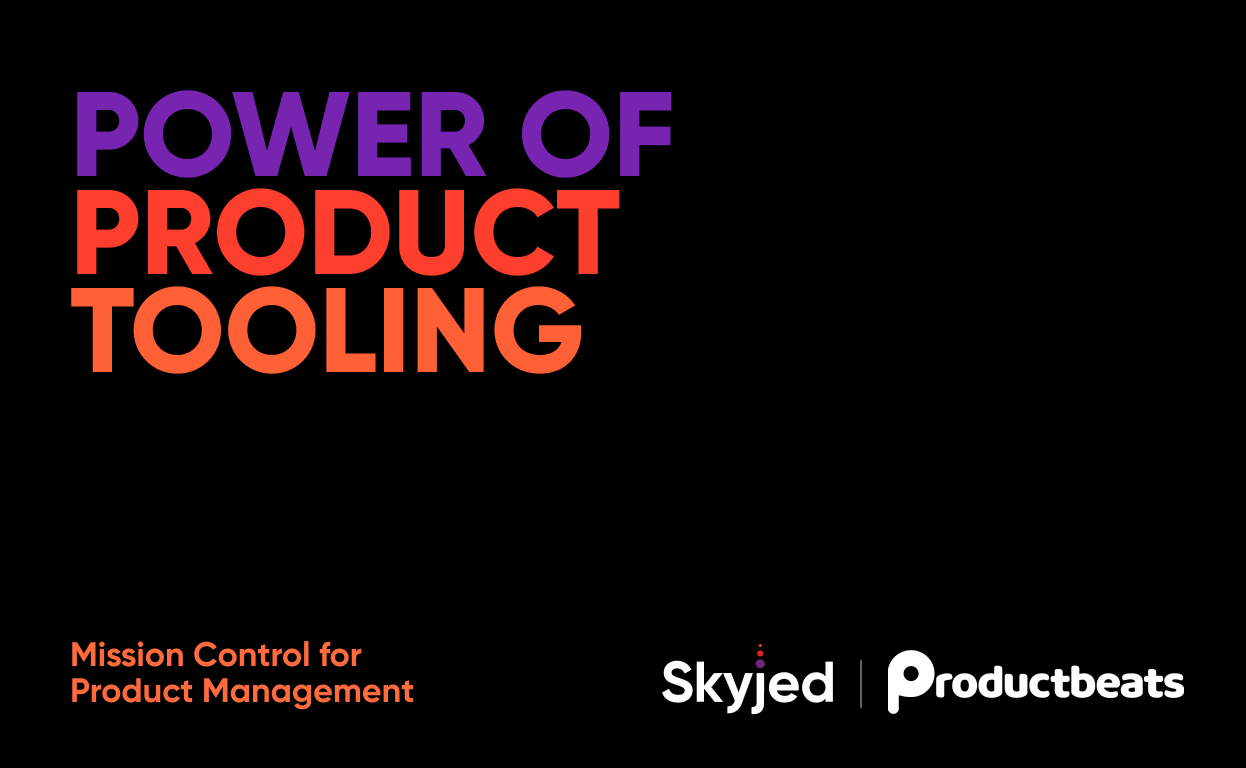 Product lifecycle monitoring (PLM) is a critical component of Product Management, and is growing in significance amongst CEO's, Senior Product Leaders, and more broadly across Product teams. We're frequently hearing that organisations are increasing their focus towards PLM, however, they're struggling to find effective toolkits to support the need.

In addition, we're often operating in an environment with significant compliance or governance needs, however, many organisations again struggle to implement cost and time effective solutions due to the same tooling gap.
At Skyjed, we understand the importance of effective Product Lifecycle Management for organisations looking to stay ahead of the competition, identify growth opportunities, and drive down their cost of operating. That's why we've developed a platform that addresses the tooling gap, and significantly enhances the role and effectiveness of Product Management teams.
Our platform provides a comprehensive and cost effective solution, where companies can analyse data related to product performance, market trends, and regulatory requirements. As a result, they can make informed data-driven decisions that drive innovation and growth.

Skyjed's platform further enables companies to exchange product data with their distributors and supply chain using a unique and cost effective SaaS tool. This feature streamlines the product lifecycle and ensures that companies have access to the data they need to make informed decisions.
At Skyjed, we're delighted to partner with Productbeats to bring the best tooling to product leaders and teams worldwide. Together, we are committed to providing organisations with the tools they need to make data-driven decisions and drive growth in 2023 and beyond. Every member receives access to a dedicated resources page, with tutorials and tips to support getting started with Skyjed. In addition, regular demo webinars help bring specific features and capabilities to life, and offer the opportunity to participate in a Q&A session.
Our platform's unique features and benefits make it an indispensable tool for organisations looking to improve their product management capability. With Skyjed's platform, companies can simplify their product lifecycle and governance processes, save significant amounts of time, reduce the cost of compliance activities, and set themselves to quickly identify and act upon growth opportunities.
This enables businesses to focus on what they do best - developing and delivering successful products that meet the needs of their customers, whilst ensuring that all existing and new Products are accessible in one single toolkit, keeping their finger on the pulse of Product performance, health, and opportunity.
In 2023, the companies and organisations that prioritize product lifecycle management, and close the tooling gap, will be the ones that succeed and stand out from the crowd. Not least will they be able to embrace the growth opportunities, they'll build more engaged and focused Product teams, simplify communication across their organisations, and be first to react to innovation and growth opportunities.

Over my own time working in Product, I've watched teams swamped by tools that drive little more than delivery and execution, whilst at events, in books, and from social posts, we hear the theory of best practice in a Product discipline growing at an exponential rate. For a number of years now, Productbeats have been a key 'go to' resource for me to learn and observe about the growth of Product Management. Therefore, it's a pleasure to partner, and set out on a journey to improve the effectiveness of Product teams worldwide.

Keen to know more about the opportunity for Skyjed's Product Lifecycle Management platform to solve your key pain points? Book a Product demo with me, Simon Tuddenham, and let's discuss the challenges you're facing, and how Skyjed can help you solve for them.

About Skyjed
Skyjed's AI-powered end-to-end lifecycle and governance platform is mission control for product management. Bringing together every data point across your entire product portfolio and lifecycle into a single source of product truth, it gives our clients a new perspective to make more strategic lifecycle decisions to launch, monitor, optimise and win with brilliant products.
Our industry-leading platform has received numerous awards and recognition from clients and industry bodies, demonstrating our commitment to innovation and excellence.