How product leaders can drive revenue and growth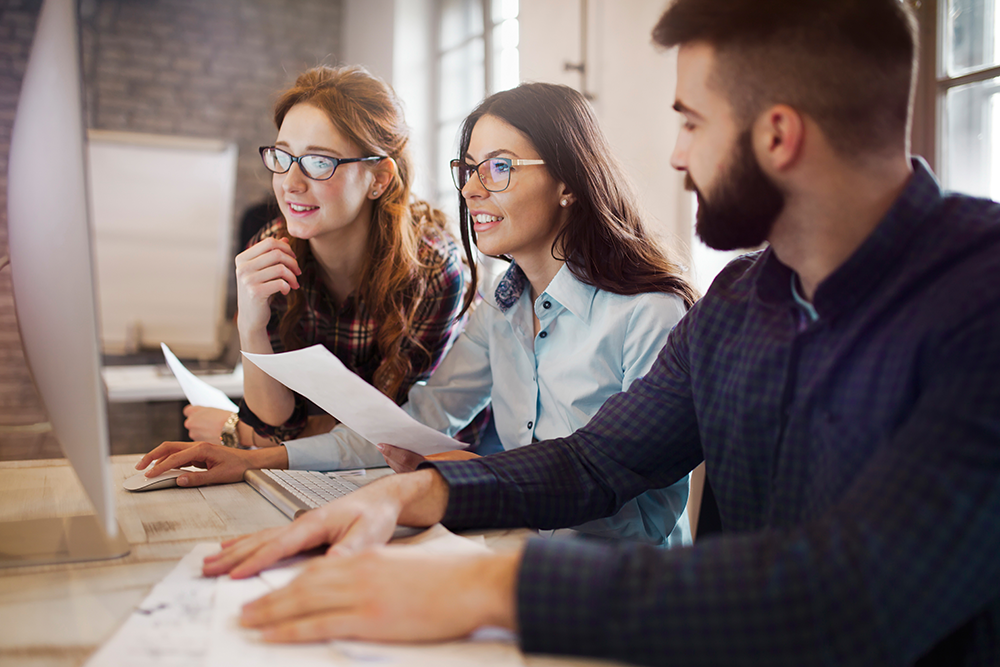 It's no surprise that in our most recent Linked In poll 474 product leaders across a broad spectrum of industries ranked their number one priority for 2022 was to drive continued product growth and revenue.
There is an array of options in the tool kit that can enable the ultimate pathway for product success, revenue, and growth.
This is the first of the Skyjed series planned to deep dive into the results of our recent poll on the priority focus areas for product leaders for the remainder of 2022.
DRIVE A CULTURE OF REGULAR PRODUCT MONITORING REVIEWS
Driving a culture of regular product monitoring is key and a must. It needs to be a priority for everyone, starting from the Chief Product Officer. It also does not have to be a hugely overwhelming task.
Often, performance or growth can be framed in the context of tracking feature enhancements on a product roadmap and delivering these. It is not to say these are not important because they are important and can bring revitalised forms of revenue generation as part of your growth strategies. However, the key is that these growth strategies amongst others are formed as a result of your product monitoring.
Product monitoring is all about looking at your key product health drivers and indicators and doing this regularly and collaboratively with your team.
For existing products in the market, the first fundamental to driving a high-performing team around product revenue and growth is to make it a priority and to really enable your teams to implement regular monitoring and forecasting reviews with priority and focus.
I use the word really in the previous sentence and the reason for this is because I often hear from product leaders that they want to do this but in reality, it doesn't move from the To-Do list or when it does, it is inconsistent in practice. A key tip is to build the framework slowly and incrementally and consider digitised tools to enable this to be even easier. This is not intended to infer that product monitoring is not happening, but they may not be always tracking all of the important drivers of product health or may not be part of the product team journey.
As markets evolve in these testing times, product leaders can play a major role by leading the review of key product health indicators with their teams that can drive product revenue, and generate a range of growth scenarios to regain traction in 2022.
In my many years of working in the product space and in talking to many product leaders, professionals, and customers one of the biggest pain points I often hear is that
"We just don't get or make the time to do the deep dive analysis and reviewing of our key product health indicators".
"Yes, we track the numbers or delve into customer analysis, or experiment but we don't do the all-encompassing review of the key factors that can make an impact or do it consistently".
Tracking does not always result in an open discussion around the key themes that emerge from doing the analysis or having the time to discuss these openly as a team.
The biggest factor is that product leaders and teams are busy dealing with the day to day of business as usual in managing the lifecycle of products in the market. I agree it can seem like a big task especially the first few that you may set up and the effort needed to bring everyone on the journey but I can assure you it will be rewarding. It will build your team to cohesively get onto the same page and work together towards the common goal.
One step at a time...
The other key consideration is to identify if we are looking at this with the view that a review must be huge and significant? My answer is that it definitely doesn't have to be – you can aim for this as your north star to do once per annum incrementally but often when working with our customers, we work on small incremental product business performance goals within a broader strategic goal one step at a time.
The first step is to set up a regular monthly or quarterly, and annual monitoring and forecasting framework and review cadence in the product team's diary and calendar of events.
Set it and communicate it to all so that the whole team is on the same page.
Next, define the drivers of product health and metrics for your first review cycle and build from there in incremental stages.
Begin with the basics and build on this- we have seen customers start with as little as 3-5 drivers of product health metrics in their first monthly review and build on this in quarterly increments until the finale of an all-inclusive annual product review.
Allow your team to present the product review findings and drive open and engaging discussions around the findings, gaps, risks and agreed quarterly improvement plans.
Having regular reviews is a fundamental practice to course correct early and enable the ultimate product success pathway. It also helps you see emerging risks with the product, the marketplace, or customers collectively with your team, brings everyone on the journey, and reduces working in silos of knowledge or understanding.
Digitisation is key
At Skyjed, we are big fans of enabling digitised product monitoring and reviews with our customers in order to build a high-performing team and culture with a growth mindset. We have collaborated with customers to set them up seamlessly and quickly and help to define their incremental business goals.
As product portfolios get more complex and market changes or regulatory obligations get thrown your way - product managers need a way to monitor financial and non-financial areas effectively and regularly.
Regularly conducting reviews of the underlying drivers of product health will dig you out of hot water. Just tracking your agile feature backlog and product roadmap is not enough for product growth. If revenue or product margin is down or on a declining trend, then it is a flag to tell you it's time to reshape your product strategy and start consistent monitoring and product reviews of your health set for a 90-day improvement plan for example.
Our recommended pathway to understand and know your numbers with confidence for ultimate product success begins with:
Track your actual monthly, quarterly, and annual revenue, and product margin performance compared to the budget or forecast for the period
Prior-year product performance - Know your actual performance for the prior year (by month, quarter) and compare it with the current period. The reason to look at this is it helps you see trends, understand seasonal highs and lows, and if your year-on-year growth rate is achievable
Product growth rate and scenarios - Know if your growth rate from the prior year is the same, better, or lower than your budget for the current year. Watch out for significant changes in growth in month-on-month revenue. By comparing each period, you can also work out any seasonal changes e.g., slowdown of sales in the holiday period for consumer products or an increase in sales at the end of a financial year for business products
Market growth and competitors - Know how fast the market is growing or declining and which competitor is getting the best revenue results and why.
Price and volume variance - If your revenue performance is less than budget or your latest forecast, try to work out the reason for the variance. My tip here is to do a price or volume variance analysis quickly. This highlights that revenue may be down because of sales discounts (price variance) or you have just sold less than anticipated (volume).
Cost areas and budget - Product expenses should be carefully reviewed. Know the critical chunks of cost for your product and break down and label these cost items as fixed or variable costs. It is important to know the essential areas of cost even if it's just your estimates. Product margin performance is an important metric for product managers.
Track your key customer health indicators – complaints, net promoter score or customer satisfaction, contact centre spikes and enquiry categories, order fulfillment lead times, and support tickets are just a few examples
Mitigation plan - Detail your next 90-day plan - Our final tip is to make sure you and your virtual team are prepared to outline what you are doing to mitigate any variance in your product numbers and the course-correction plan for the next 90 days.
In summary:
Implement regular monitoring and forecasting reviews with priority and focus.

Set it on the product calendar event schedule and communicate it to all.

Make regular product monitoring reviews a key objective and enables open dialogue of results, analysis, and next steps.

Build your teams' product review framework and capabilities one step at a time.
At Skyjed, collectively we have launched many new products, but the most significant commercial success is from enabling your team to conduct product reviews seamlessly and building on your goals one step at a time.
If you would like to experience how Skyjed can help your team build for product success with the digitisation tools to make this even easier, contact us for a demo or a free trial.
About Skyjed
Skyjed is an all-in-one product lifecycle management and governance SaaS platform designed to help Product Managers drive growth