How to get product lifecycle discipline into your agile journey.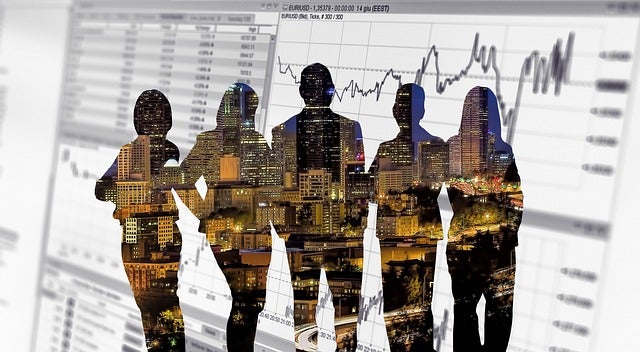 I like the best of both worlds: meshing an agile approach for innovation with product management disciplines for commercial viability.
Launching new products is like an unconscious gamble. Most new products never meet the commercial metrics set in a business case. Agile offers excellent framework for new product development to validate each critical decision point, iterate and pivot as you reflect and learn. This improves the success of lining up your product with your customer pain point and brings all the benefits of increased customer insights, early experimentation, emphasis on customer experience, cross-functional collaboration, fast and flexible and dynamic funding models. It also provides the discipline of not losing sight of the customer and validating at every step of the journey – from a UX, UI and customer journey.

On the other side of the coin, product management focuses on turning a commercial opportunity into sustainable business outcomes. You can uplift your agile team with the best of product management disciplines: commercial rigour and validating if a product is commercially viable and has audiences ready in the market for the taking. As you iterate through your agile journey always ensure you are hitting your commercial metrics: at the end of the day what you develop must be commercially viable. Adopting the commercial rigour from product management will also help your team know when you are digging a hole and need to pivot or even stop an initiative as the risk profile is getting too high. An excellent product manager will understand the financial and strategic risk profile their Board has set for the business.

I recommend doing four simple commercial models in the journey from idea to scaling products. An excellent product manager will provide a business model and list out the assumptions and understand the drivers that underline the numbers in a product financial model. They will also know risk and options of each hypothesis to pressure test the significant assumptions in a commercial model. I recommend taking the time to do a stretch, base and pessimistic case. The pessimistic case sounds negative however it can help identify risk and significant challenges for the product manager.
Here are my four simple ways to mesh commercial rigour from product management disciplines into your agile journey.....

1. Complete a quick back-of-envelope commercial model.

Tells us what not to do and is it worth doing.

Your product development starts with an idea/concept that needs some validation and prioritisation. Often product managers will have a long list of initiatives or ideas and first filtering with sales and marketing teams is critical. An essential step for the product manager is to start with the quick back-of-envelope model of your revenue case for a new product to determine if it is worth doing or goes into the bucket of what not to do. When I filter ideas, I label them as go, stop or not yet.
Here are three techniques you can use to complete your model:
1. Back-of-envelope model has in it the size of your market segment, the number of users, how many users you would like to acquire in year 1, year 2 and year 3.
2. What is your pricing model – it may be subscription with an option of professional services, increased stickiness of existing services and revenue or one-off purchases with the opportunity for additional subscription services down the track.
3. Cost areas – list out essential variable costs and what percentage they will grow each year. Just start with simple assumptions. The costs may even be percentage of revenue if you don't yet have a sound assumption on costs.

This commercial model is just that back-of-the envelope, but many product managers and agile teams fail to complete this in their early idea stage. It should take no more than 1 hour to complete this model.
Aim to be +/- 40% accurate.

2. Business case assumptions

Tells us if it makes a return and what success needs

This is where we start to refine and test the assumptions in our revenue model. I like to create a list of the assumptions to share and refine:
– Estimate Year 1, Year 2, Year 3 and a revenue total
– Accurate sizing of market size and sub segments and rate of growth
– Define channels – list out your channel options and then select which channel will be your focus
– Refine your cost areas – service costs, sales costs, marketing costs to acquire new customers and brand awareness.
– Research or do quick tests of the model with insights that validate any of the assumptions of take up in the business case. This may be external or internal evidence to support the model.
Aim to be +/- 30% accuracy of assumptions

3. Go-to-market business case assumptions

Tells us cash flow requirements & investment return and risk

This is where you have decided to push ahead and incubate a product. At this point our assumptions need to capture all the key assumptions across revenue, sales, marketing, customer service & resolution, billing etc. Pay attention to your product pricing and take-up assumptions. When I look at these business cases my rule of thumb is take close attention to the first 6 months. Launching a product never follows a nice curve and often in the first 6 months you are learning and course correcting your MVP. If you have been overly optimistic in first 6 months, its very hard to catch-up the run rate.
For this business case, I always do three scenarios: Pessimistic, stretch and base scenarios. Find the two or three assumptions that really impact the outcome of the model. Take the time to really test these. If you aim to get 20% market share what does the model look like when that drops to 15% or even 10%?
Aim to be +/- 10% variance on assumptions
4. Health-check of product performance drivers

Tells us when to course correct & remove roadblocks

At this stage, you want to scale and hit your numbers. In our world of rapid technology shifts , just doing an annual review of a product post launch is no longer enough as lots of things can happen in a year! At Skyjed we advocate doing a product health-check each quarter to help your course-correct and remove roadblocks across the business.
For new products, it's also good to create a minimum metric dashboard and then moving to a monthly dashboard. This dashboard is of the critical metrics that can be reported on one page to monitor and identify early if there are any warning signs to address until you have a deep dive quarterly review. Both of these will inform assumptions in monthly forecasting, and annual budget setting. Our Skyjed software solution guides you through a step-by-step health-check of your product in hours not weeks.
A health-check also helps you be proactive. Revenue and margin are not leading indicators. Once revenue is down its down, and other drivers can be great signals of a need to course correct before it's too late.
No product manager likes sitting in front of a CEO explaining poor product performance!