How to set a target market determination for product growth
by Leica Ison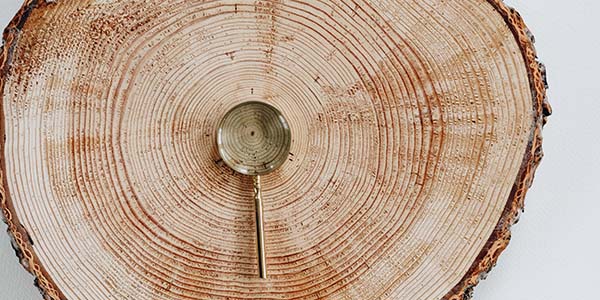 The Design and Distribution Obligations (DDO) legislation was passed on April 2019 in Australia to improve consumer protection in relation to financial and credit products that are issued and distributed to retail customers. If you are designing and/or issuing financial products, you are now required to have an appropriate product governance framework to ensure that you are targeting the right people.
What is a target market determination?
A significant design obligation from the DDO requires product issuers to make a target market determination in relation to each of their products. The product designer essentially needs to make a judgment about product suitability for the intended retail customers.
What are your customer needs? What are their challenges and pain points? Answering these questions early on can help you ensure that you are providing fair value to your customer. Early on, decide on a product review process, determine how you will handle customer feedback and change and evolve your product strategy.
Key points
How to set a target market determination?
What are 5 elements of a clever target market determination
Use our checklist to get started
What tools can I use to power-up my target market monitoring and product reviews?
How to set a target market determination
A target market determination is a statement - captured in writing. This helps you understand the purpose of your product, and whether your product proposition is fit for purpose.
When you set your target market, it is also vital to continue assessing and refining your product and target market determination to stay in sync with changing market trends, competitive landscape and customer needs, on a continuous basis. Is the product delivering what you promised in your unique value proposition, are the outcomes measurable and have you conducted customer UX/UI interviews to generate distinctive insights. This step helps uncover new ways to engage your customer and deliver value - innovate your features, service model and commercial model.
Skyjed has created a check-list to help you get started on your target market determination so you can institute a review process that doesn't slow you down:
Put these things in target market determination

What this means

Describe class of consumer for the product

For your market what are the sub-segments. Define your customer personas - pain-points, preferences and critical unmet needs. What is the knowledge and experience of your target persona in relation to your product? What are your customer objectives and needs when buying your product? What is their financial situation and risk profile eg define risk areas customer must be made aware of to make an informed choice about your product. What is their ability to bear losses?

What is your competitive landscape, market trends and market drivers.

What are the conditions or restrictions

For customer personas, the buyer journey from awareness of your product, consideration and the factors around the buying decision. What legal and regulatory obligations relate to each of these 3 phases?

Set review triggers.

A trigger is best used as an early warning signal. In Skyjed, it is set as a Key Performance Indicator (KPI) to monitor trends and triggers. Triggers can be an event and /or circumstances that would signal that the target market determination requires review and changes.

This is an opportunity to adjust your product strategy and tackle new challenges.

Review cadence – first review start date

Set review date. In Skyjed this sits in our Product 360 and is called conducting your Audit.

Review cadence – ongoing review schedule

Set a review cadence for your Product 360. Every 90 days, monthly or weekly for some items.

Reporting – when and who and what

We recommend you have two types of product reports to engage your stakeholders, collect feedback, prioritise needs and explain your product goals. The reports are Product Insights and Reports. The insights are real-time to enable you to monitor and refine your target market .The reports are for sharing across your stakeholders and for regulatory reporting.

Reviews between the product designer (issuer) and channel (distribution)

Your product is likely to be marketed and sold through different 'distribution or channels'. All the distribution points need to be reviewed in your Product 360.

Describe your product features and benefits

The features are key attributes of you product. Benefits list what value that brings to customer.

Define your UVP

A unique value proposition will also help you understand if your product is fit for purpose. Dont forget to stay in sync with changing market, regulatory and customer needs, on a continuous basis.

Product Risks

Tracking risks in your product strategy including target market determination makes a lot of sense. Power-up the risk assessment by also setting action plans to mitigate the risks. Set the action plans, monitor them and tick-off as you complete.
The benefits of setting and reviewing your target market
align your product lifecycle to deliver a seamless end to end experience
It helps you understand your customers and their changing needs
It ensures that customer needs are always met and uncover new ways to engage with your customer.
How Skyjed helps with setting and monitoring a target market
Skyjed helps you close the the product governance gap with a Product 360 and advanced artificial intelligence and machine learning (AI / ML) data analytics.
How Skyjed helps:
Setting and monitoring a of target market:
Skyjed Product 360 enables you to identify and review the target market for each of your products, on a continuous basis.
Identification of review triggers:
The Skyjed product governance helps you to collaboratively identify and share triggers which could indicate if your product is not the best fit for a consumer.
Record keeping:
Skyjed's sophisticated reporting system allows you to save time with auto-generated regular reports on the state of your product strategy, health and governance.
Trigger monitoring:
Skyjed's Product 360 continuous audit publishing allows for product monitoring and reviews which is mandated by ASIC to ensure your product continues to meet the needs of your target market.
The Skyjed product lifecycle management and governance platform provides organisations with a 360-degree view of their product portfolios health and risk status while facilitating collaboration, transparency and product trust in the day to day operations of the organisation. Save time on reporting so you can get back to what you love - product strategy and innovation for growth.