It's time to invest in your Product teams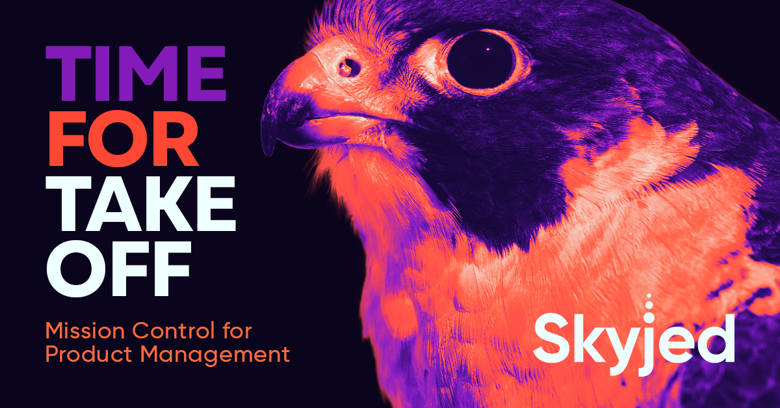 During my now more than 10 years in various Product roles, rarely has it felt like there was a go to tool for me as a Product Manager or Leader. It was always as if we were a part of a toolkit designed for other primary owners, and as a result, the eye was on Delivery, Service, or Design, etc. Don't get me wrong, all great tools, with a purpose that would help us reach many goals, however, they never really felt like they were there for us in Product to be able to move ourselves forward, and feel an investment in the Product team.

Over the last few years, it's wonderful to see how Product Roadmap tooling has developed and grown. Sure it was always kicking around, just now it feels less Project and Delivery, and more Product and Outcome. In a recent role, it was a positive to hear a response to a question about ownership of the tool as "this has been built for Product Managers, not Project Managers. It's not a delivery tool". That for me was a highlight that Product is increasingly being recognised as needing to be invested in, and not just as a part of the picture created by other tooling.

So when we package this all up today, we've a great tool for getting stuff done, for building a future roadmap of what's to come, for building confidence that all user facing and technical Products are known and supported, for making sure it all looks and functions to the optimum…….but there's still a gap. Where's that that tool for us in Product, where we can see our entire ecosystem mapped out, how it started, what stage it's at, how it's performing?
If I think back to all those situations where someone was inbound to my desk or inbox, on their "go see the Product team about fixing it" mission, I didn't perhaps know it at the time, however, it was like I was often the last to know. The problem had filtered through so many layers of escalation and debate, that by the time it reached us, guess what, yep, the solution had been defined and agreed, and I was just there to implement it. Product teams need to be more on the front foot, proactive, with access to information and dashboards to monitor, drive, and pivot on their Products.

Here at Skyjed we've the solution to this problem. A tool made specifically for Product people, by a team passionate about building great Products, and with years of experience having done so. A tool that keeps everything in one place, and tracks the progress from start to finish, from Strategy & Design, through continuous health checks, consolidation of key outcomes, and highlights areas of risk and growth opportunity.

What recently attracted me to get onboard with the wonderful team at Skyjed, was not least their passion for Product teams and tools, it was that I could clearly see how the platform was there to enhance and empower the Product teams, by finally giving them something they could feel was there for them, and with the ability to keep their finger on the pulse of their Products.

In the last few years of my career in Product, I've been lucky enough to work with talented teams across many countries, and all too often, I've watched us struggle by not having the strength of foothold that other roles have had. Some of that has been due to the lack of investment in Product, and seeing us as there simply to be a feature factory for the decisions of others.

I've watched too many Product Owners/Managers struggle to have a voice, to advocate the need to think strategically about the direction of their Products, and to ensure that value and outcomes are always at the heart of what everyone is working on. Too often it turns into vanity metrics of velocity or counting how much stuff was shipped.
Sign up to our free Starter tier (it's not a trial period, it's free entry level for you, with no date limitation!) to learn about the benefits of using Skyjed, and feel free to reach out to me if you'd like to network, or learn more about the Product we have.

Simon


About Skyjed
Skyjed is an AI-powered digital product lifecycle management and governance SaaS platform that acts as the single source of truth for product design, health, performance, and governance.
Skyjed is an ISO-27001 accredited solution. It is designed to drive growth and enable product teams to strategically design and monitor products with automation smarts and faster insights to make data-driven decisions with confidence.
Skyjed's commitment to innovation and our customers has been rewarded with several industry recognitions including Technology of Year – Finalist in the UK Tech & Innovation Awards 2022, Finalist in the AFR Most Innovative Company 2022 and AFR Sustainability Awards 2022 and Regtech Female Founder of the Year 2021.
Experience the unique features of Skyjed:
AI-powered modern product lifecycle management and governance solution

Flexible to achieve different business goals

Pre-built design, monitoring, and review templates or easily build your own

Automated workflow triggers so you can identify opportunities as they emerge or monitor risks before they take hold

Access boardroom-ready product governance and product insight reports and dashboards

Team collaboration with review and approval workflows, actions & comments management, version control, and record keeping

Integrated workspace with product planning and scheduler capability