Keep on top of external factors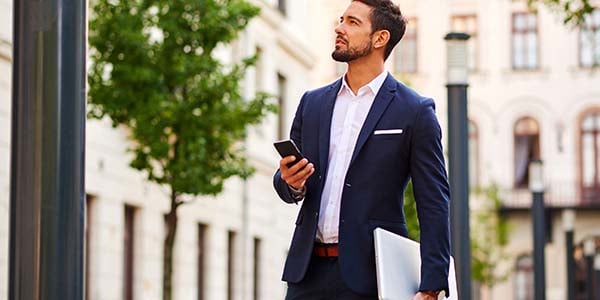 The external environment of businesses is in constant flux. It changes beyond our control. But by choosing to keep track of the external environment, you can keep on top of changes and minimise consequences.
When you monitor the dynamic nature of external factors and their impact on your products and services, you'll be protecting the business against predictable events and mitigating the impact of unexpected changes.
In our recent LinkedIn Poll conducted in April 2022, 1.2 in 6 respondents ranked External Factors as their number one challenge that keeps them up at night. Upon closer inspection, this concern predominantly rests on the shoulders of Chief Product Officers and Heads of Product, with 2 in 6 stating it as their number one challenge.
To drive product growth, mitigate risks, and know your best next move as a product leader, it is essential that you keep abreast of external factors at play. At Skyjed, our Product Domain Framework analyses your products and manages their lifecycle across five key domains of financial and non-financial metrics of success.
This holistic approach analyses product performance across Revenue, Value, Customer Experience, Innovation, and Regulatory. Our framework looks at the internal and external factors that impact these domains.
What to monitor
Let's dig deeper into these domains and what external factors to monitor:
Revenue
Target market segments:

Details the group of customers within a serviceable market at which you aim your marketing effort and product strategy. They are united by a common set of characteristics. Make this real by writing an example of one customer or a persona. It is also worthwhile to analyse the size of your target market and the year-on-year growth of that market and work out which part of the target market is addressable for your product strategy.

Competitor profiles:

Details your top

competitors and summary information about each competitor. Profiling your competitors enables you to understand a range of information about their business. You can use this as a reference when a competitor profile is required. This is also useful for onboarding new team members or during handover to another product executive.

When profiling your

competitors

you should also consider

and eva

luate

their marketing strategy and channels.

Competitor market map:

A map of your competitors that visualises the competitive position. Much more than a marketing aid, it is a powerful tool for competitive product strategy. Our market maps help you define your competitors' position across four areas:

Challenger

 - disrupting the mainstream business model

Leader

 – market share and value proposition holder

Emerging player

 – recently entered the market, could also be the existing or adjacent company that launched a new product set

Visionary

 – setting the transformation future of that segment with high visibility in the customer segments
Competitor intelligence:

Describes how your competitors are unlocking growth so you can identify opportunities and threats to your product strategy and positioning. To make the analysis useful it is important to evaluate your competitors' products and marketing strategies. Understand how they are unlocking growth and addressing disruptive trends. Finally, rate the impact of this on your current product strategy and value proposition.

Product Market Share:

Your market share assessment. Market share is defining total purchases of a customer of a product or service and what percentage goes to your company. Market share can be volume or value-based. Market share is a key to profitability. We recommend you understand the market share over a period of time i.e. prior year and forecasts.
Regulatory
Regulatory trends:

A pipeline of emerging regulatory trends that may impact your product strategy in the future. Explore the trends, challenges, and opportunities that will impact your product. The pace of regulatory change and community expectations around product trust will continue to increase. Gather information about national and international trends.

Product obligations:

Your product's legal and regulatory obligations. These obligations are best captured at the design phase and monitored throughout the product lifecycle. Conduct a review of your product obligations with expert input from legal and regulatory teams. Setting product regulatory obligations starts with identifying the target market person for your product. Identify and restrictions or conditions on providing your product to your customer. It helps to identify a 'negative target market' that is a customer persona that your product does not meet the needs and fair value for your product.

Environmental, Social Governance considerations.

Best practice product management identifies proactively how to best address

and factor relevant and important

ESG considerations.

Environmental considerations account for how your company performs in relation to your physical environment and a path to net-zero and sustainability metrics.

Consumers are evaluating your brand in terms of how it consumes energy

, a

ll of which can have a direct impact on your product

or performance

.

Social refers to social trends, labour, and politics.

P

roduct leaders should look at societal trends within their target communities. There is a continued movement towards building resilient communities, reducing inequality, and fostering positive social outcomes.

Governance refers to the framework companies and product managers use for oversight of a product or the direction of a company.

W

e are now seeing a trend for product governance globally and for an increased need for the oversight of a product across its complete lifecycle. Land use, energy, water, and emissions
Customer Experience
Complaints Review: Identify possible systemic issues, underlying causes of complaints, and the circumstances giving rise to complaints. Are there trends arising with complaints?

Listen to your customer regulations – whilst the proactive monitoring

of complaints is important and necessary to identify root causes and address these,

its

even more valuable to listen to your customers all the time. Go out into the "

fie

ld" and

just observe and listen to your customers' interactions and

experiences silently. Don't ask questions just listen and observe their

experience -

you will be amazed at the

valuable

information you will be able to attain without prompting customers – the good

, the ok, the not so great, and the ugly…. But the key outcome in listening to your customers is that you get to celebrate the

wins and

call out great experiences and team members that enable that experience but you also get to see where customers experience

issues and th

e rest is history in terms of understanding what to do with this information and make it better!
Innovation and disruption
Technology & disruptive trends:

Describes the technology and disruptive trends that may impact your product model and success in the medium to long term. In short, a disruptive trend is one that significantly alters the way customers, products, industries, or businesses operate. Product managers that fail to account for the effects of disruptive technology may find themselves losing market share. Monitor the top 5-10 trends impacting your product strategy and rate the timing of the impact.

Substitute product/ Adjacent products:

Detailed from your customers' perspective, this describes the other choices they have when considering your product. A substitute product is an alternative product a customer could use for the same purpose. If the price of one product increases then the demand for the substitute is likely to rise. An adjacent market for your product is taking an existing product into another market segment.

Competitive strategies:

How your competitors are using technology to drive innovation. It helps you understand your competitors' long term plans to gain a competitive advantage by the use of technology. This driver helps you take a longer-term view and be strategic in your product planning

Industry dynamics:

How your industry is changing. No product or organisation operates in a vacuum and leaders at Eastman Kodak are an example of underestimating the speed of change. Every industry is in a process of change or evolution and product managers need to understand the basic underlying forces driving the industry evolution. List out the factors and rate your estimated timing and impact.
Value
Competitor margin insight:

This details how much you can find out about your competitors' margin performance. It is difficult to find out, however, keep updating information as you understand it from your sales team, customers, or benchmark reports. You will experience margin pressure on your mature products whenever the input costs rise and price competition changes. Competitive pricing is one of the most important components when it comes to creating your product plan

Supplier management:

Describes your suppliers and keep

s

tabs on the commercial arrangements and pricing reviews. Often a procurement team manages suppliers. Reviewing your product suppliers will ensure all the contracts with suppliers support your product plans. It helps you ensure maximum value and quality. As a product manager, you can also contribute to understanding important issues like modern slavery obligations for your product

.

Supply chain analysis:

Key areas of managing the sourcing of primary materials and transporting goods to satisfy your end-users. The supply chain focuses on your finished product and end-users

including consideration of important ESG

criteria

. Product managers often provide inputs into reviewing the supply chain with the goal of delivering a high-quality product free of modern slavery

as one example.

.
You've got the metrics, what's next?
To keep on top of the external environment and its impact on your products, it's important to have a product governance framework that's overlaid with your product lifecycle management activities.
The image below highlights Skyjed's holistic framework for product lifecycle management and product governance. Modern product lifecycle management requires a continuous improvement loop, as product leaders undertake regular product monitoring and review at every stage of the lifecycle post-launch.
There's no one-size-fits-all approach to product governance - each product portfolio is different. However, the four main phases or components of a product governance framework -design, distribute, monitor, and improve – tend to be universal. By taking on these four phases, you'll have the context you need to make your lifecycle governance implementation successful and manage ongoing regulatory requirements.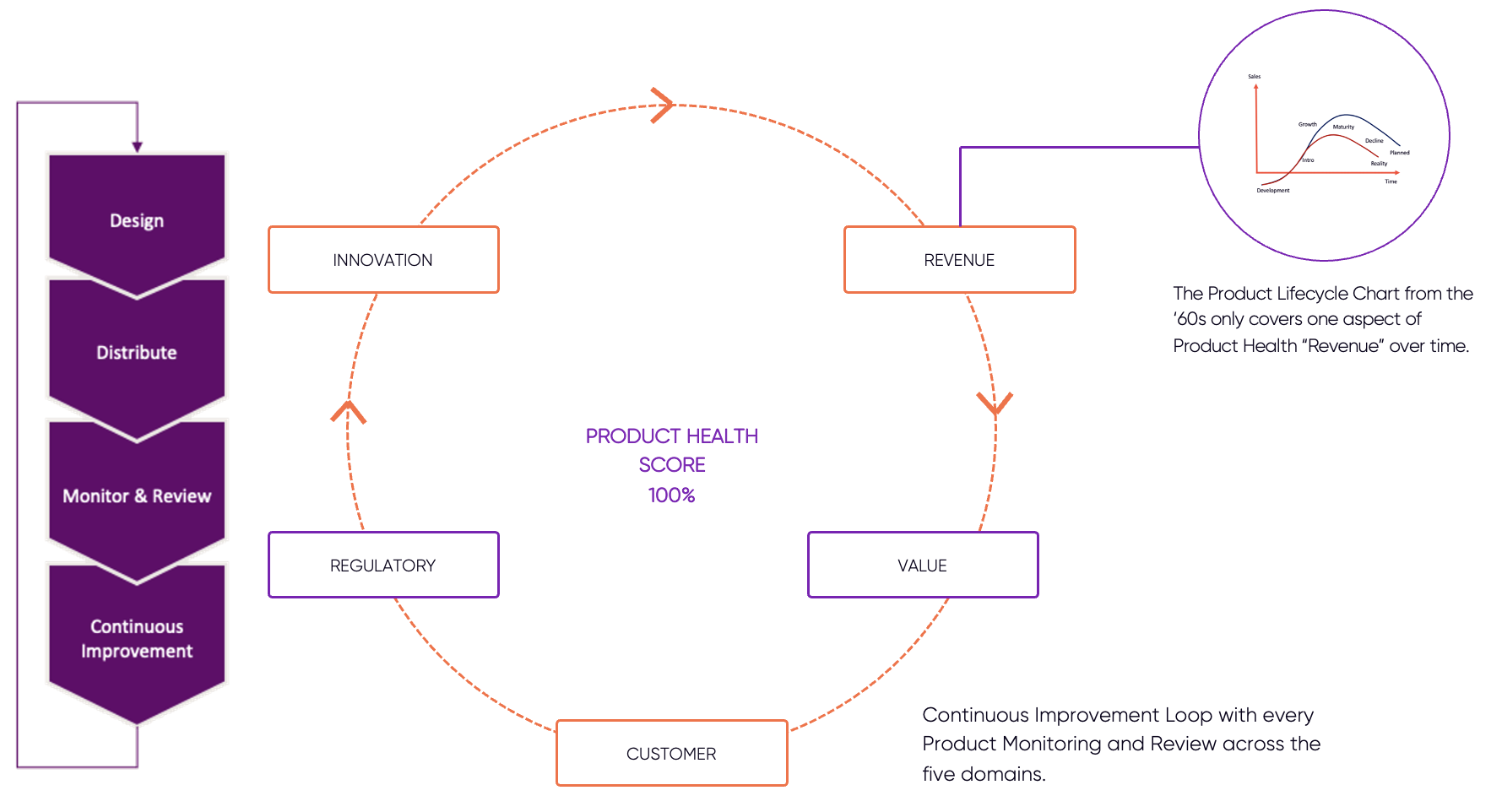 How to get the data
A comprehensive product discovery process will help you uncover risks and opportunities.
A holistic approach should be applied to research to ensure you capture all conditions and ideas from every side. Whatever your industry, product, or service, there are a variety of methods available to help you uncover the answers and insights you need. In some cases, the most suitable research method is obvious, while in other scenarios, it is more difficult to determine what's most appropriate.
All research methods fall into one of five categories:
QUANTITATIVE RESEARCH This includes any type of research method that collects numerical data about your target audience.

QUALITATIVE RESEARCH This involves research that collects non-numerical data from your target audience, such as words, images, stories, and sounds.

ETHNOGRAPHIC RESEARCH This consists of research that's exercised within and about the natural environment of your target audience. Observation studies is one example of this type of research.

USER EXPERIENCE RESEARCH (UX RESEARCH)

This involves collecting information about your target audience's needs and behaviour about a particular product or service.

HYBRID RESEARCH

There are some research methods that use a combination of different research types. For example, testing a qualitative element but using quantitative to come to the conclusion. A/B testing is a good example of a hybrid format.
The methods outlined in this guide will provide you with an in-depth understanding of what your customers need and in this way help you with product discovery:
A/B Testing

Analytics - Google

Analytics - Product Usage

Bias

Card Sorting

Community

Customer Service Support Team

CRM Data

Database Data

Diary Studies

Drawing

Experiments

Exploratory Feedback

Focus Groups

Forums

Gamification

Hypothesis

Inbox - Dedicated Email

In-Depth Interviews - Customers

In-Product Feedback

Journey - Customer

Keyword Alerts

Longitudinal Research

Media Listening

Narrative Research

Net Promoter Score (NPS)

Observation

One-Question Surveys

Prototypes - Testing

Quantitative Research

Ratings

Revserse Card Sorting

Reviews

RSS Feeds

Sales Teams - Account Managers

Sales Teams - Inbound

Sales Teams - Outbound

Secondary Data Analysis

Social Media

Support Tickets

Tally Taking

Usability Testing

Vignittes

Workshops

X, Y, Z

Casuality: X equals Y

Correlation: X is associated with Y

Culture of Zeal
Download our A-Z Guide to product discovery.
You've got the data, now what?
Skyjed's AI engine calculates over 200 data points to determine a Product Health score per domain and per product. Using the Product Health Check Score, together with the insights and reports generated by Skyjed, you'll be able to see if there are any areas of risk that need addressing or if there are opportunities for growth in your product.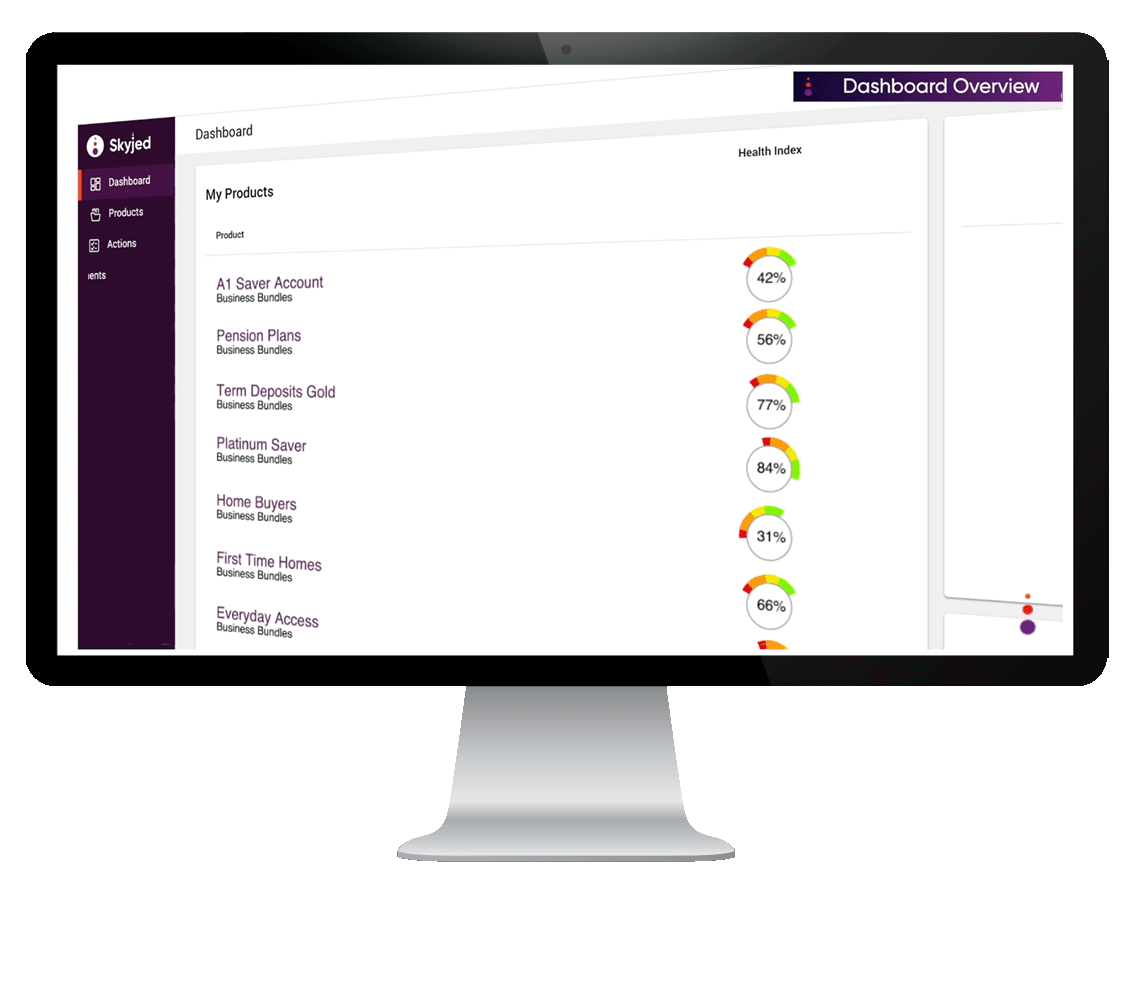 About Skyjed
Skyjed is an all-in-one product lifecycle management and governance platform that empowers teams from sunrise to sunset.