Managing and reducing risks in Product Development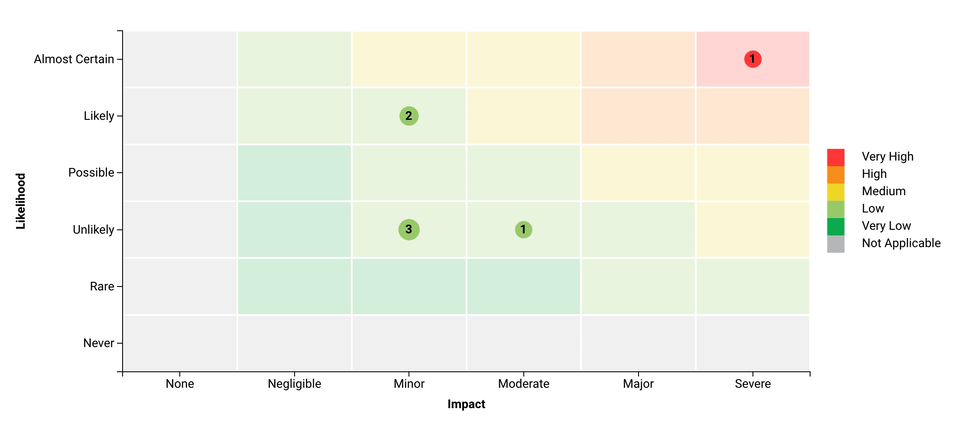 Technology cycles are accelerating. Customer expectations are shifting and increasing. Product managers' responsibilities are expanding. Organisations face a data deluge and increasing regulatory and compliance obligations.
With anything new, there come risks and Product Managers that are tasked with developing new products and services often have the weighty task of ensuring risks are mitigated to avoid customer dissatisfaction, complaints, or damage to your brand's reputation. All while needing to ensure your products and services are safe, and meet the required quality, privacy, legal, consumer, and regulatory obligations.
Ultimately the end goal is to offer your customers a delightful experience, product, and service satisfaction that meets or exceeds their needs. You're doing all this, all while. building your brand's stickiness, and customer loyalty, and ensuring your product is commercially viable or meeting its objectives.
Not only do you need to develop products that are technically or commercially feasible you need to ensure there is customer and market acceptance without burning too much time or exorbitant costs. More often than not, organisations invest too much time and money and develop products that do not meet a customer's need or pain point, due to a lack of testing, experimentation, or acquisition of useful data around all its assumptions, whether that be for the business model or the product fit and market fit. Often a product's intent may be right but it's so complex and not intuitive to use that it can fail in the market.
The more innovative your products are, the riskier they are. Riskier because there are many unproven assumptions around customer take-up and acceptance, the business model, technical feasibility, or complexity in the customer journey from sales to support, the competitor landscape, speed to market or the cost of the product (build, sell, fulfill, and support costs) makes it cost-prohibitive commercially.
Other important considerations are risk evaluations on ensuring you are meeting legal, privacy/data, and regulatory obligations as well as safety and quality standards. In more recent times, risk evaluations should now also factor as part of business as usual environmental, sustainability, and social governance commitments.
So as you can see there are so many facets to identifying, documenting, socialising, and managing, and reducing risks in product development in addition to all of the artefacts required to move through the design and build phases. Now, if this is not enough you will also have all the usual time to market and project management risks around meeting delivery timeframes or launch dates coupled with the time for collaborating with different teams and extensive stakeholder engagement who may also be in different time zones.
It's quite often the case that most risks are stored in Product Managers' heads, or in emails, and different documents that are not necessarily cloud-based or easily shared with all team members or stakeholders.
Skyjed is an all-in-one end-to-end AI-powered product lifecycle management and product governance SaaS solution that helps you manage products from launch, sunset to exit.
Our risk matrix feature supports product managers with the ability to document, share, report, and review product risks. Everything is in the cloud and is accessible by your team or stakeholders.
A key benefit of the risk feature is how it enables product delivery teams and product managers the ability to see emerging risks in the product lifecycle and undertake early course-correction of their product strategy.
Key Features of the Skyjed Risk Matrix:
Identify risks at a glance

Risk level density

Number of actions

Number of overdue actions

Display open risk

Comprehensive filters to target different areas of a product portfolio
Skyjed has been built by product managers for product managers.
About Skyjed
Skyjed is an end-to-end product lifecycle management and governance tool that drives growth at every stage of the lifecycle, from ideation to sunsetting and exit, capturing its entire history all in one place, accessible with the click of a button. Powered by a unique AI engine, Skyjed interprets your product data to deliver product health and performance insights, as well as identifying where you have areas of risk to mitigate, and opportunities to maximise.
Helping automate up to 90% of those manual, repetitive tasks such as reporting, version control, and record-keeping, Skyjed gives you back time to work on the things that matter most - innovation and growth.
Skyjed is an ISO-27001 accredited solution, a safer, faster, and smarter way to manage your product lifecycles and product compliance.
Speak to one of our friendly experts and request a demo