Skyjed and Sicsic Advisory unveil groundbreaking Lifecycle Management Solution: Oversight360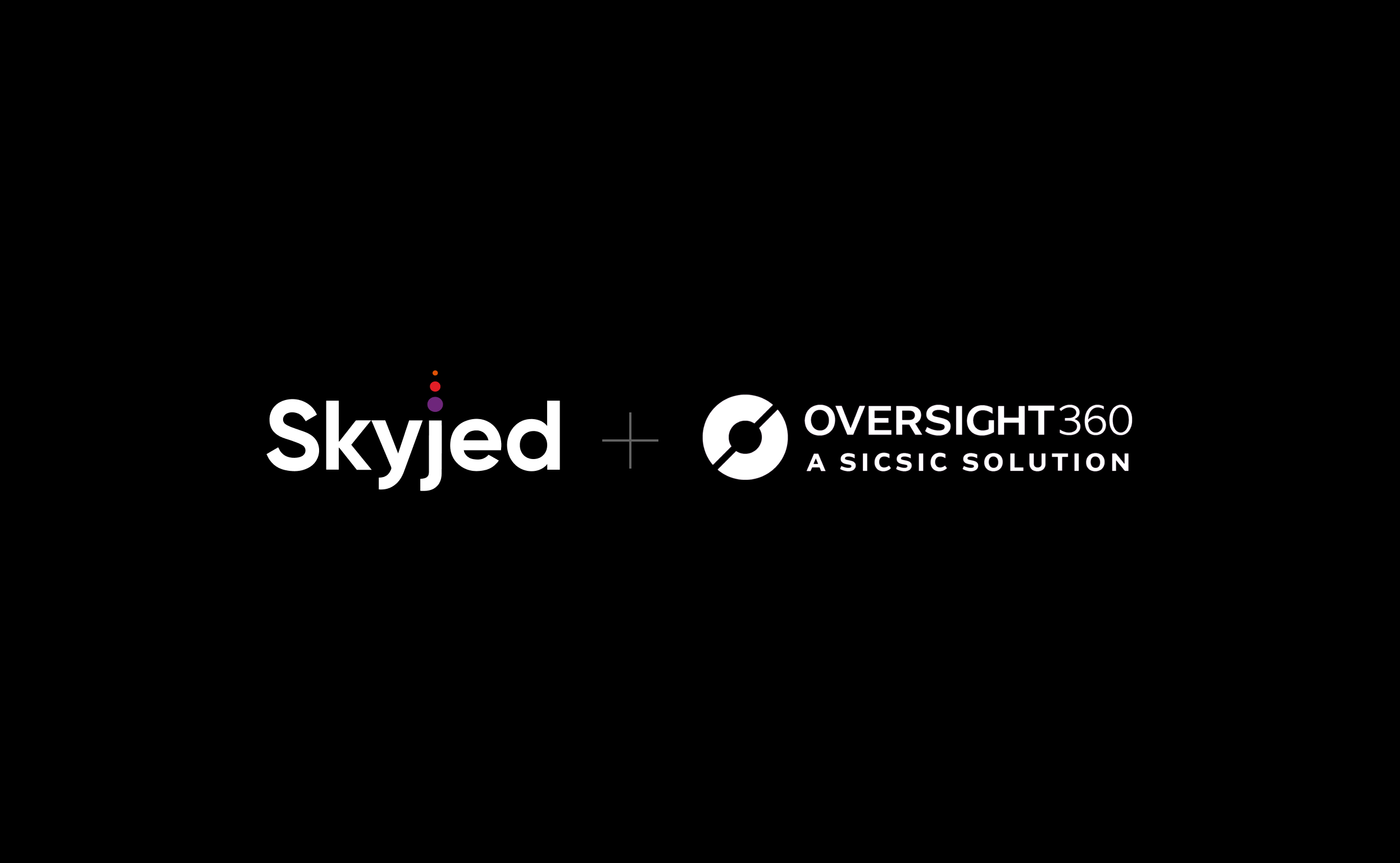 London, UK – June 12, 2023
First digital solution for information sharing within insurance industry to meet fair value product requirements
Skyjed, the leading SaaS lifecycle management company, has partnered with strategic regulatory and risk consultancy Sicsic Advisory to introduce Oversight360, a revolutionary product oversight and governance solution. This innovative platform combines the regulatory insights and insurance experience of Sicsic Advisory with the advanced technology powered by Skyjed, aimed at enhancing and digitising insurance product lifecycle management.
Oversight360 offers insurers and brokers a comprehensive view and complete control over their products throughout the entire lifecycle, from design to distribution and eventual end use. It facilitates seamless information sharing across the distribution chain, enabling team members from multiple firms to collaborate, track progress, and review crucial data such as claims, complaints, and loss ratios in a single unified location.
Leica Ison, CEO and Founder of Skyjed, added, "Our mission is to empower product managers and strengthen organisations. Insurance products come with specific data and compliance requirements, and we are thrilled to collaborate with Sicsic Advisory to develop Oversight360, a unique solution tailored for insurance product managers. Oversight360 powered by Skyjed is designed to assist insurance firms in safeguarding clients and businesses more effectively, efficiently, and compliantly."
One of the key advantages of Oversight360 is its ability to support firms in meeting the fair value and product oversight requirements set by regulatory authorities, including the Financial Conduct Authority (FCA). With the FCA's increased focus on product fair value assessments and robust data sharing, Oversight360 empowers insurance companies to analyse, record, and report in a manner that meets regulatory standards. The platform provides a single, dynamic view of all products, enabling firms to make informed strategic decisions, anticipate risks, and effectively manage growth.
Michael Sicsic, Managing Partner at Sicsic Advisory, stated, "The FCA expects the sharing of product fair value assessments and up-to-date records across multiple parties. However, concerns have been raised about the quality of analysis and data sharing, with regulatory actions threatened against non-compliant firms. With the impending Consumer Duty regulations, it is crucial for the insurance industry to monitor products throughout their lifecycle and demonstrate compliance to the FCA.
Oversight360 digitises this process, saving valuable time and resources while simplifying regulatory documentation. By combining our extensive framework and technological capabilities, we proudly offer the market's first off-the-shelf solution, enabling more firms to benefit from our expertise."
Sicsic Advisory is renowned for its work with financial services boards and senior managers, delivering sustainable business models through financial, operational, and commercial resilience. With a team of 20 senior consultants, comprised of former regulators, lobbyists, consultants, and industry practitioners, Sicsic Advisory has established itself as a trusted partner to some of the UK's leading insurance firms.
Skyjed, a global software company headquartered in London, specialises in SaaS lifecycle management. Over the past five years, the company has experienced rapid growth and garnered recognition through multiple awards, showcasing its commitment to innovation and excellence. With an experienced leadership team, Skyjed serves as the go-to solution for lifecycle-related needs, driving value for partners and clients across industries.
For more information about Sicsic Advisory, visit: https://www.sicsicadvisory.com
For more information about Skyjed, visit: https://www.skyjed.com/