Skyjed Reaches 100 Clients: A Milestone in Lifecycle Product Management and Governance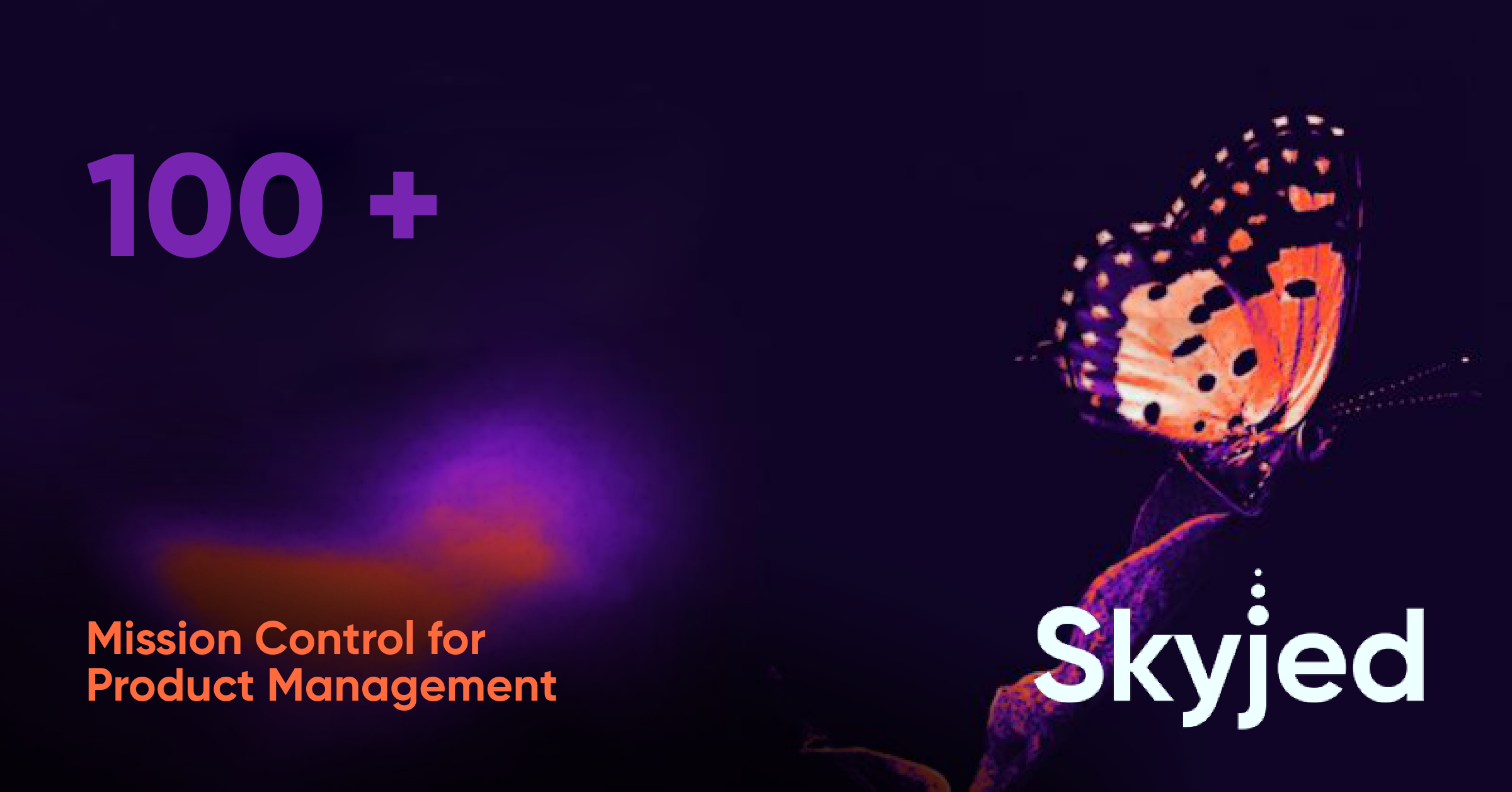 Today we are celebrating a huge milestone at Skyjed - reaching 100 clients on our lifecycle product management and governance platform. This achievement is a testament to our team's hard work, dedication and innovation.
Since our launch, Skyjed has been on a mission to help organisations manage their lifecycle product portfolios and make data-driven decisions. Our platform has become a go-to solution for business leaders and product teams who want to stay ahead of the curve and make informed decisions based on real-time data and insights.
Leica Ison, Skyjed's CEO, said, "Reaching 100 customers is a significant milestone for Skyjed and a validation of our commitment to delivering innovative solutions to help leaders and organisations run efficient lifecycle management and product portfolios.
We are proud to serve a diverse range of clients and help them make data-driven decisions. We look forward to continuing to grow and support our clients in their journey to become the best in their respective industries."
At Skyjed, we understand that lifecycle & product management and governance are complex and ever-evolving processes. That's why our platform is designed to provide a comprehensive and intuitive solution that can adapt to the needs of any organisation, no matter how large or small. Whether you're a startup or a multinational corporation, Skyjed has the tools and expertise to help you succeed.
We want to take this opportunity to thank our clients for their support and loyalty. We are dedicated to delivering the best possible service and support, and we look forward to continuing to work with you to achieve your goals.
As we look ahead to the future, we are confident that our platform will continue to evolve and improve and that we will reach even more clients in the years to come. Thanks again for your support and for being a part of our journey!
Skyjed, a global AI-powered digital lifecycle product management platform, empowers management teams in two key areas – growth and risk management/regulatory compliance – enabling them to manage large portfolios and gain valuable insights that aid growth and revenue generation.