Skyjed's AI hacks cut 10 hrs from product management: tips from CPO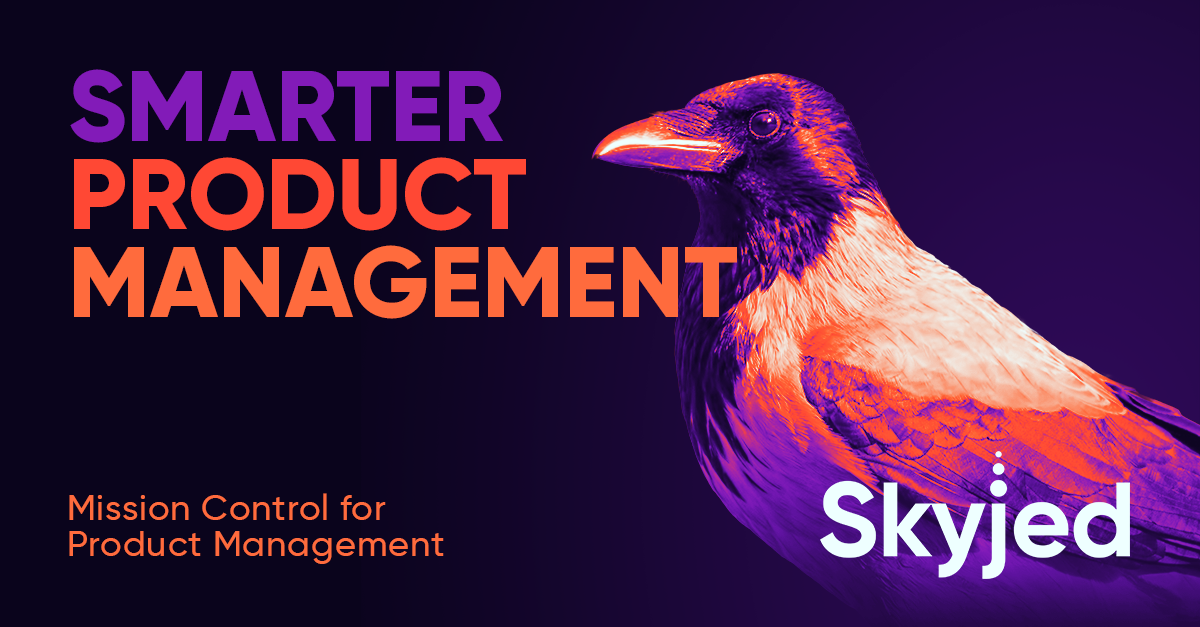 As the Chief Product Officer at Skyjed, I am constantly on the lookout for ways to streamline and optimise our product lifecycle management and governance processes.
I like to call it smarter product management.
Over the years, I have discovered a few Skyjed hacks that have cut my monthly workload by 10 hours. In this article, I will share my top 5 tips for using Skyjed to improve your product management efficiency and your performance output.
You will not be disappointed with the value derived, the step change in your product strategy and the time saved.
1. Streamline Your Product Review Process
One of the biggest time-sinks in product management is the process of reviewing and updating important strategic product documentation. With Skyjed, you can streamline this process by using the platform's automated review system.
By setting up a review cycle, you can ensure that all relevant stakeholders are notified when it's time to review and update documentation, reducing the need for manual reminders and follow-ups.
Best of all, every time you start a new product review, the platform presents the most recent published product review, so you don't need to locate the previous information and data (how many of us have had moments searching emails and shared drives for hours!)
You only have to review the previous published information and update the areas that have since changed with current insights and data where applicable – the time this saves is real, and the benefit is you have everything you need to complete this important review. Important because it ensures you consider all of the key product health indicators for your product and it manifests you into identifying and thinking about the strategic levers (current growth opportunities or early emerging risks) that your product strategy should focus on.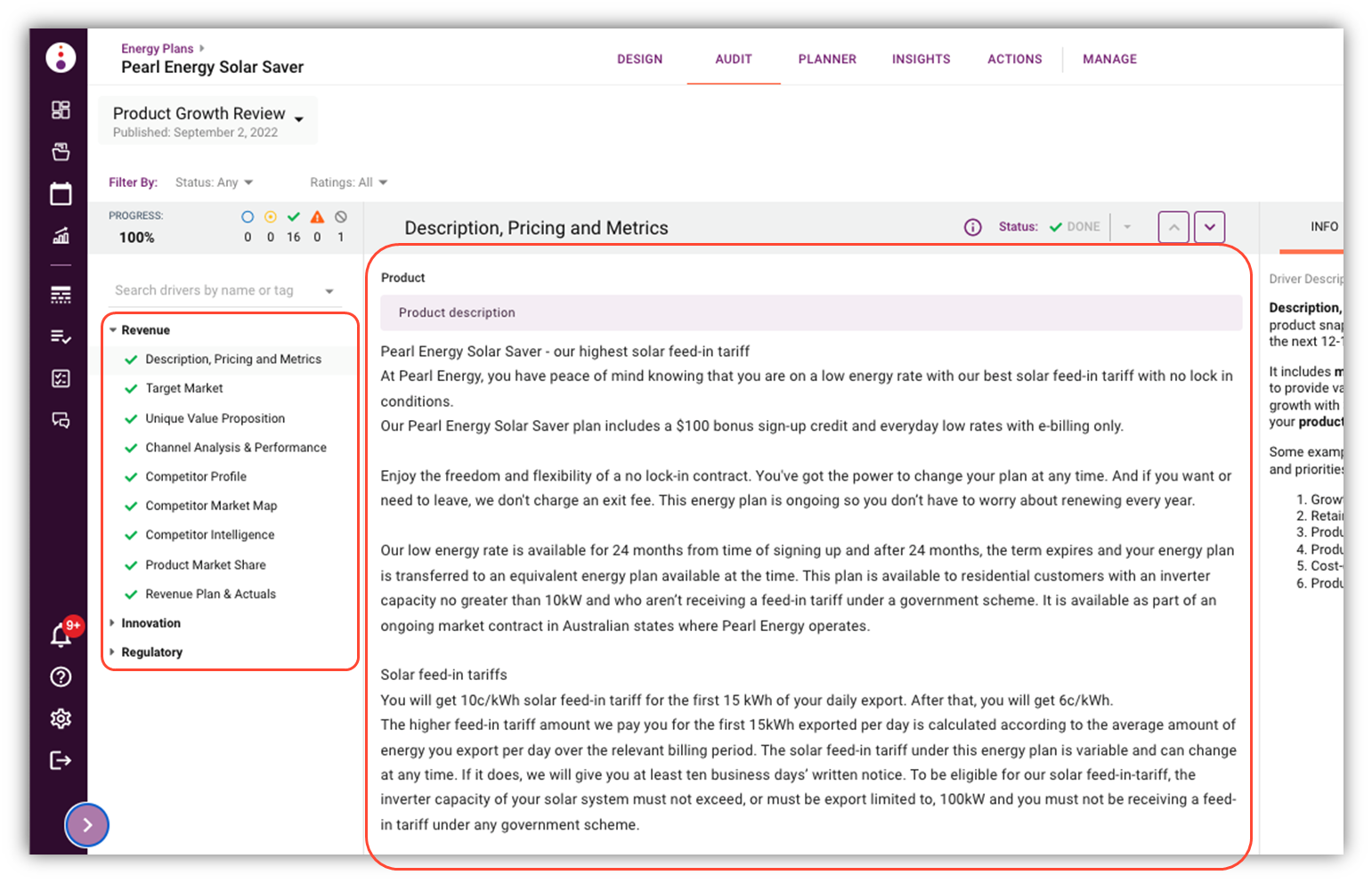 To take this hack further, you can also use Skyjed's AI-powered product health check review feature, which automatically analyses your product data and flags product health areas that need attention.
This feature uses machine learning algorithms to identify potential issues and opportunities, saving you even more time and helping you stay ahead of the curve.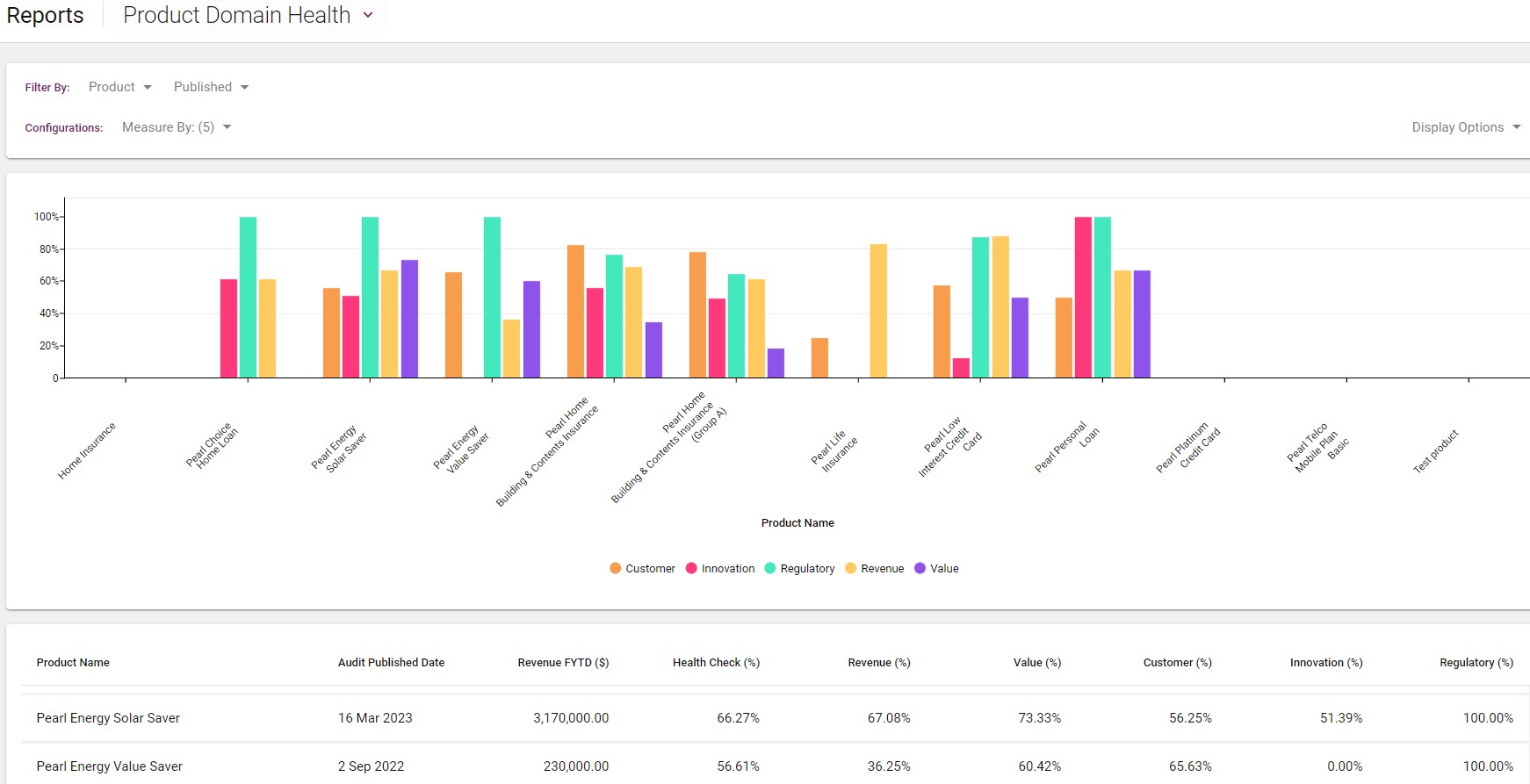 2. Use Skyjed's Product Risk Management & Strategy Action Feature
Managing product risks is a crucial aspect of product management, but it can be time-consuming to identify and assess risks manually and to then manage, report, and follow up.
Double that for important product strategy opportunities.
Skyjed's risk and strategy action management feature allow you to easily identify and evaluate all potential risks & strategy actions, assign owners to mitigate them, and monitor their progress. By using these features, you can save time and ensure that all risks are identified and addressed in a timely manner. When items are overdue, there are automatic notifications in addition to automated real-time reporting of risk and strategy actions.
Check out the Skyjed Risk & Strategy Action toolkit and matrix available in real time at a product, portfolio, and organisation level with more reporting metrics available in the Dashboard.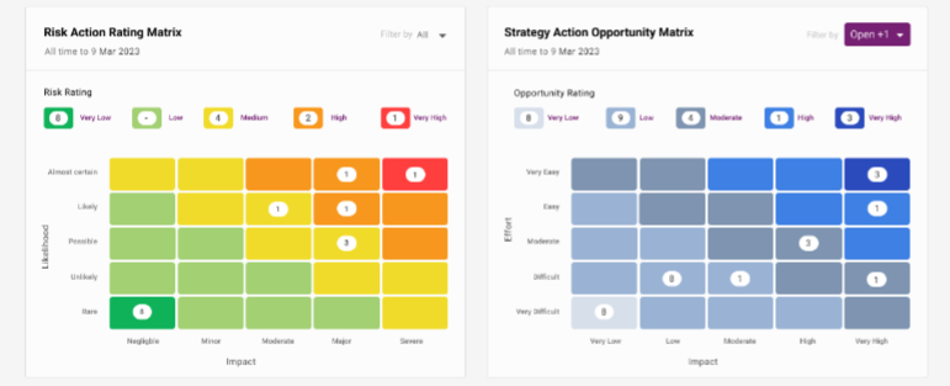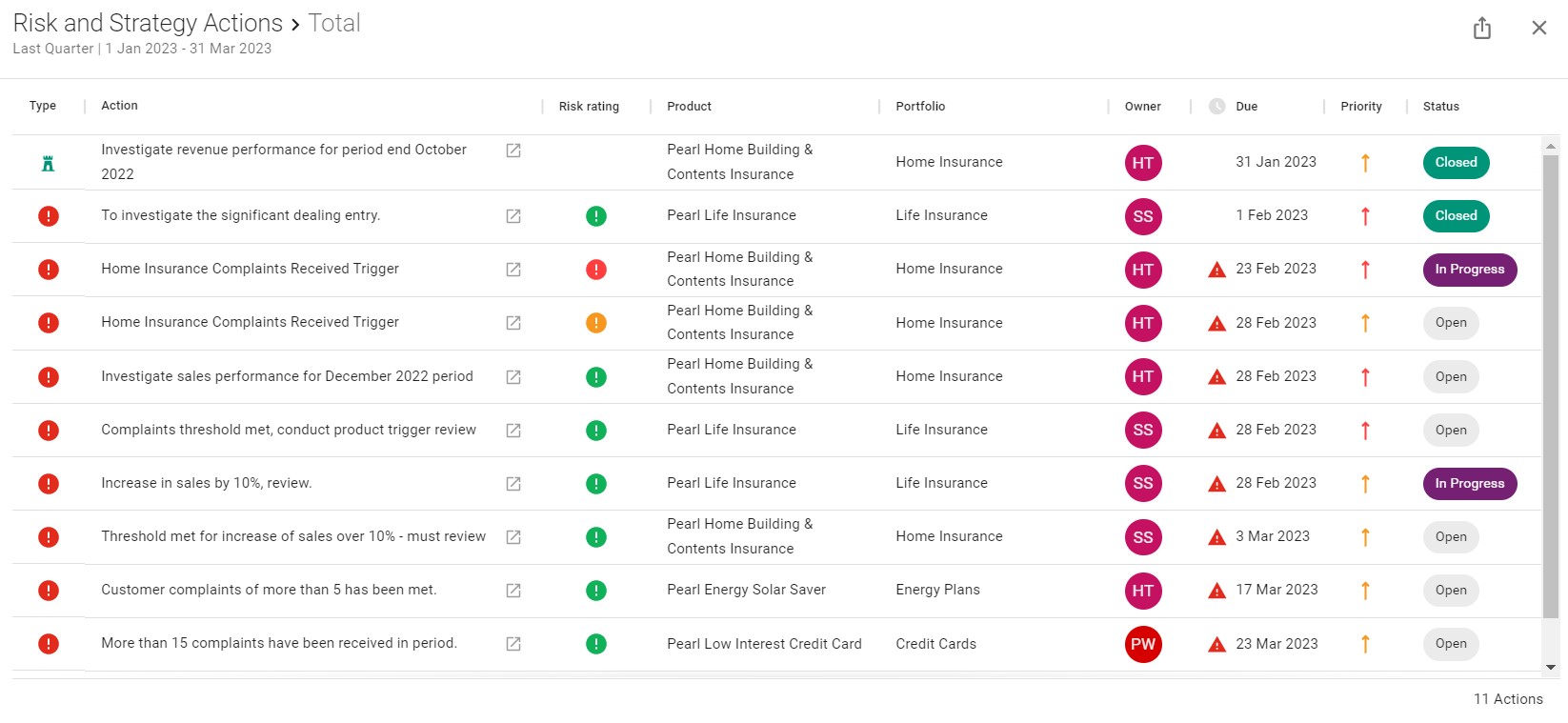 In addition to its risk and strategy actions management feature, Skyjed also offers a range of compliance management tools, including customisable compliance frameworks and automated compliance reporting. With these features, you can stay on top of regulatory requirements and reduce the risk of non-compliance, saving you both time and money.
3. Automate Your Compliance or Product Governance Reporting
Compliance or Product Governance reporting can be a tedious and time-consuming task, but it's essential for maintaining regulatory compliance.
With Skyjed, you can automate your compliance reporting by using the platform's reporting templates and customised dashboards. By setting up automated reporting, you can save time and ensure that your compliance reports are accurate and up to date.
Skyjed's compliance reporting features are fully customisable, allowing you to tailor your reports to your specific needs and requirements. You can also set up automated alerts and notifications to keep you informed of any changes or updates to your compliance status.
4. Collaborate with Your Team
Collaboration is key to successful product management, but it can be difficult to coordinate and communicate with team members. Skyjed's collaboration features allow you to easily share information and collaborate with your team, reducing the need for manual communication and follow-up. By using these features, you can save time and ensure that everyone is on the same page.
Skyjed's collaboration tools include real-time comments and action/task management and assignment, and document sharing and version control. With these tools, you can keep your team informed and engaged, and ensure that everyone is working towards the same goals.

5. Use Skyjed's Insights and Analytics
Skyjed's insights and analytics features allow you to gain valuable insights into your product portfolio and performance. By using these features, you can identify areas for improvement, track key metrics, and make data-driven decisions. By leveraging Skyjed's insights and analytics, you can save time and ensure that your product management efforts are focused on the most impactful areas.
You can track your product performance in real-time, identify trends and patterns, and make informed decisions based on data-driven insights.





In conclusion, Skyjed is a powerful platform that offers a range of features and capabilities that can help streamline your product management and governance processes.
By implementing these 5 hacks, you can cut your monthly workload by 10 hours and improve your overall product management efficiency. By taking advantage of Skyjed's full range of features, you can save time, improve your efficiency, and achieve your product management goals. With its comprehensive view of your product lifecycle, its powerful risk, strategic and compliance management features, and its collaboration and analytics tools, Skyjed is a must-have for any product management team looking to optimize their processes and improve their outcomes.
Whether you're a product manager, a compliance officer, or a member of a product team, Skyjed can help you save time and achieve your product management goals.
Here's what some of our financial customers are saying about Skyjed