Uncovering external factors using Product Discovery methods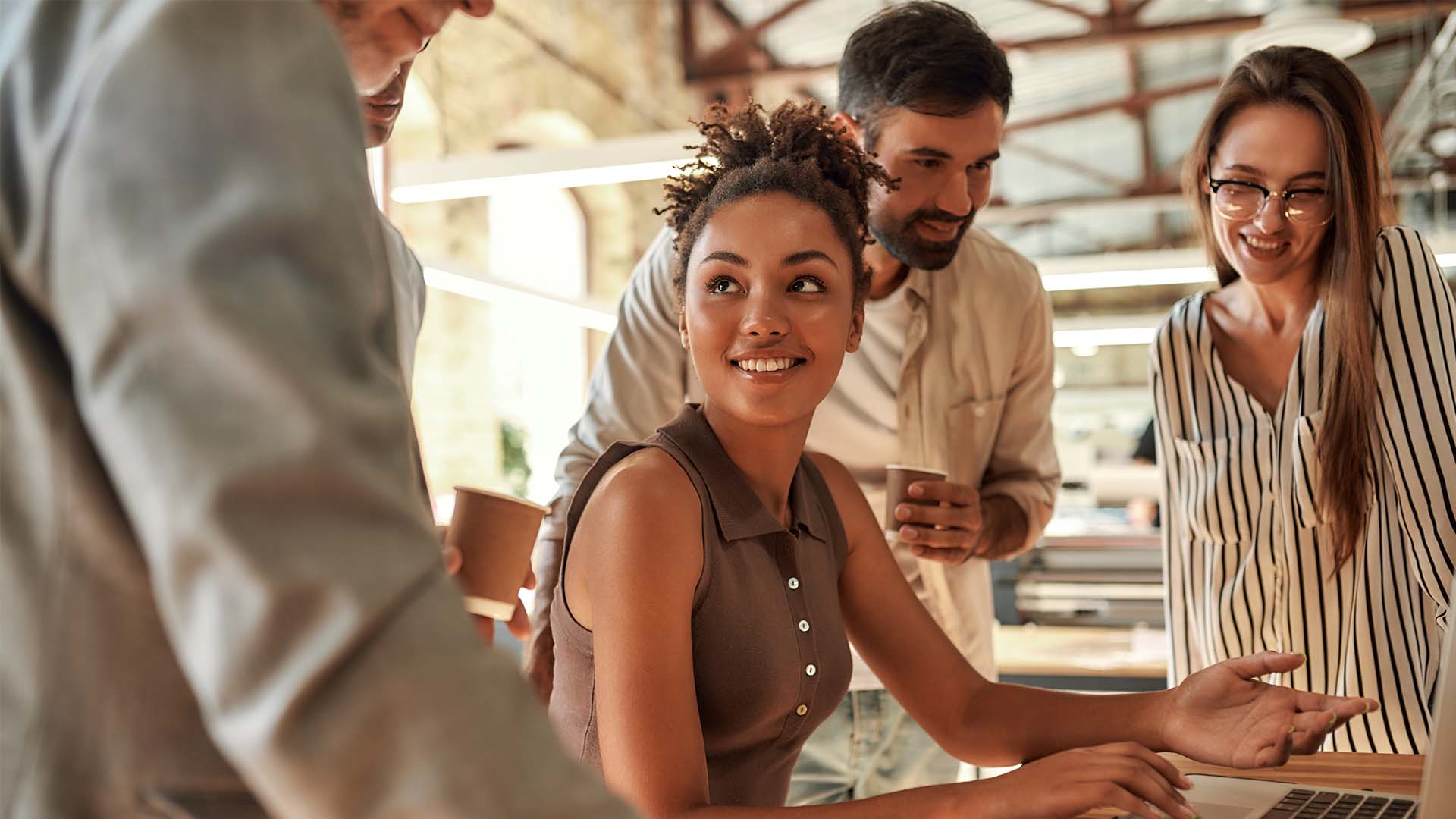 Remove the uncertainty around external factors using product discovery techniques. There are many risks when it comes to building products, but with enough intel, you'll be able to forge ahead with confidence.
As product leaders, you know that product discovery is a method for understanding your customers and the world in which they live. It is an important stage not only in the design and development process, but an essential exercise post-launch and for continuous improvement.
Below is a list of Research Methods for monitoring external factors:
Community – check dedicated web pages and social media, groups
Join dedicated community groups on sites like LinkedIn, Facebook Groups, and specific industry publications. You can identify quantitative data from these channels such as common pain points, topical subjects, shared interests, and more. These channels may even bring to the fore concepts or ideas that you didn't previously think about.
Customer service support team – You can get a whole heap of intel from your CS teams.
Customer Service teams pick up the phone, answer questions, address queries on live chat, and more. Speaking to your customer service team will help you uncover what's not working and the common issues at hand. It's also a great way to get a different perspective on the subject.
Online forums like Reddit, Quora, or Discourse can provide a lot of unmoderated information about your products, services, industry, and competing products. This kind of conversation thread can be useful when customers are either pinpointing a specific issue with your product or your competitors (and you might observe that multiple people have this issue) and/or finding a collective solution to specific issues, which in turn can save you customer support time.
Set up keyword alerts for your target keywords or subject using Google Reader/Alerts or social monitoring tools. This will help you identify the landscape and track any regulatory changes, social comments, and more.
This type of research refers to monitoring media publications such as newspapers, and other media sources to identify what is being said about your particular topic. When assessing these channels, you need to identify key trends, themes, similarities and differences.
It is likely that there will be ratings online about your products or services, or competing products/services. Check app stores on Google and Apple to see what the ratings are. You'll be able to gather feedback from users via this method as well.
You can also check the listings page for ratings such as Google MyBusiness or other Review sites that include vendor or supplier ratings.
There are hundreds of review sites out in the market. Read through the detailed reviews not only from a user/customer perspective. Trustpilot, Amazon and Google are other places where customers often leave product feedback (and potential customers go to read it!) So it's worth keeping tabs on what's happening if you find your business listed there.
It's also worth keeping tabs on employee review sites such as Glassdoor, this will give you an insight into your competitors' operations and potentially identify any gaps that you could capitalise on.
While this feedback is unsolicited, it can provide some valuable insights that you may not have found via other product feedback routes.
Sign up to RSS feed tools like Feedly to centralise the articles and content about your desired subject or industry. You'll get a mix of user-generated content and industry publications which will give you a comprehensive understanding of the market.
Account managers are responsible for managing customer relationships and are usually the first point of contact if anything goes wrong. They help with customer onboarding and can get valuable information on any gaps and successes with your product and service process. Online forums like Reddit, and Qudirectory sites enable ratings and reviews.
Most businesses have some form of social media presence, whether that's a Facebook, TikTok, or Twitter page. Facebook explicitly offers ratings and reviews as part of its business pages (although you can choose to turn these off) and Twitter is awash with people's views on products and services.
While you might have to spend some time looking for the useful information customers have left on social media, it can also be a helpful place to gather product feedback.
If you'd like a comprehensive list of all the Product Discovery techniques you can utilise, download our A-Z Guide To Product Discovery.
Framework for monitoring your external environment
In today's world, agility is a "pre-requisite for success"*. Given the speed at which our external environment changes, product managers need agile tools and processes to monitor and respond to your external environment.
Effective and regular monitoring and review of the changing environment, and the ability to correct and act on these identified opportunities and risks are critical to success.
"It's not how much monitoring you do, but HOW do you do this monitoring"* that's key. Skyjed's platform has been built with the specific needs of product leaders for product design, ongoing product monitoring, reviews, and reporting.
Taking a holistic approach to the domains of product performance, the Skyjed platform prompts product leaders for non-financial and financial metrics regarding Revenue, Value, Customer Experience, Innovation, and Regulatory throughout the entire product lifecycle, truly empowering product teams from sunrise to sunset, and continuous improvement. Using all of the data from these domains, Skyjed provides a Product Health Check and calculates a Product Score so you can identify the health of your product.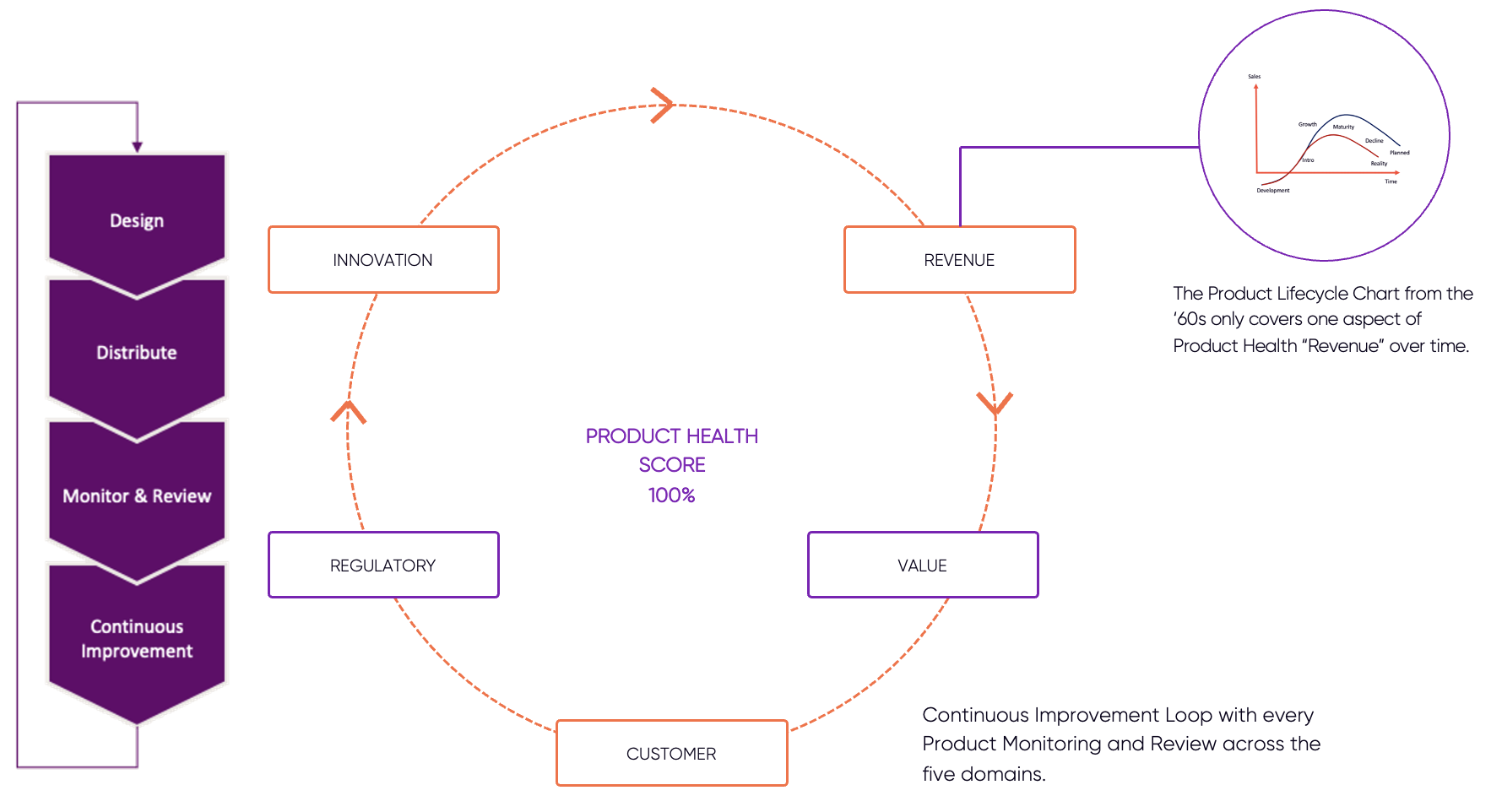 But monitoring is not a once-off exercise. In addition to the review cadence you set to your monthly, quarterly, annual, and thematic reviews, regular, always-on monitoring is critical.
This is where Skyjed's Trigger Workflows come into play. The short clip below illustrates how you can create a 'set and forget' workflow to monitor Product Risks.
Useless without actionable insights
Keeping track of the critical metrics is essential, with enough data, and time, you'll see patterns emerge from your data and research. The information and data you collect are just words and numbers on a page unless it is processed correctly to develop actionable insights.
We know how busy you all are as product leaders. A common wish-list – a shorter, and more accessible path to insights. At Skyjed, we hear you! This is why we built Skyjed with an AI-powered engine that calculates over 200 data points across the critical domains of product performance, using both financial and non-financial metrics to check the health of your products.
Insights with action
When you have the insights in hand, the next step is to disperse the actions throughout the team to ensure there are people to act on the strategies and mitigate risks.
An Actions Management platform that your team, stakeholders, and collaborators can access at the same time provides visibility and autonomy. This helps keep focus and promotes an action-driven culture within your organisation.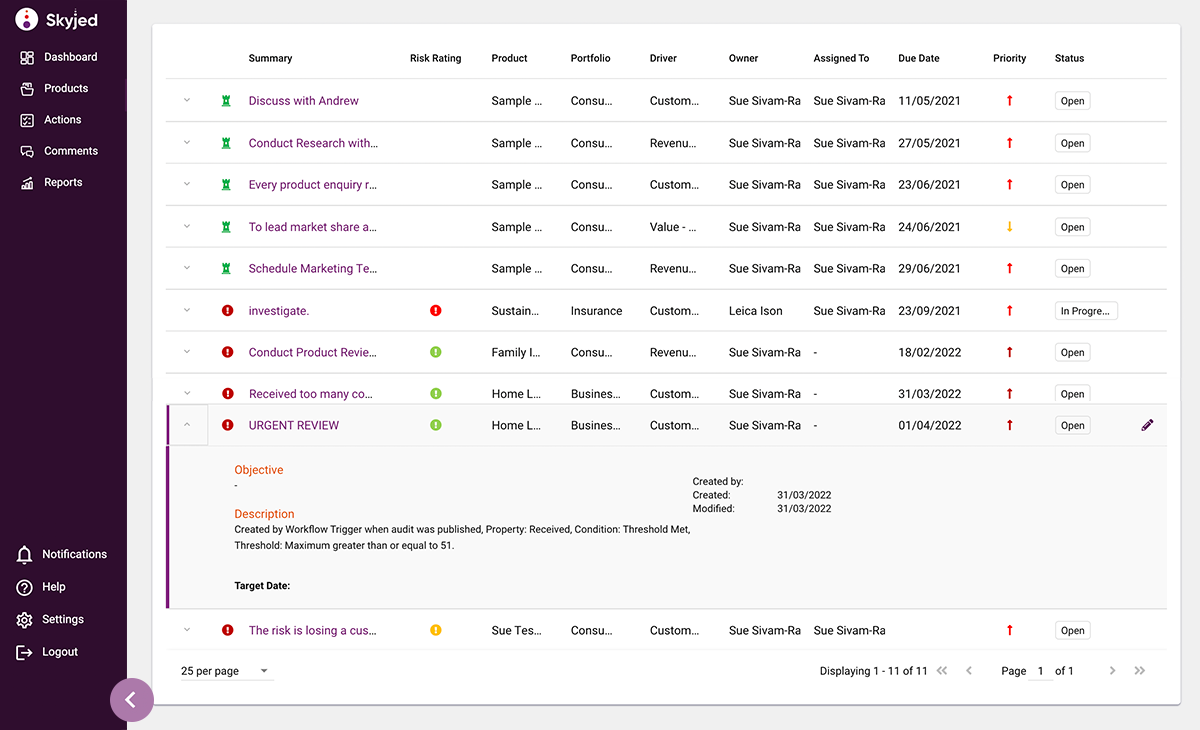 *London, Edu 'Firms new need ways to monitor their environment' London Business School, accessed 12th May 2022. URL: https://www.london.edu/think/firms-need-new-ways-to-monitor-their-environment
About Skyjed
Skyjed is an all-in-one product lifecycle management and governance platform that empowers teams from sunrise to sunset.