Unlock Growth with Product Review Triggers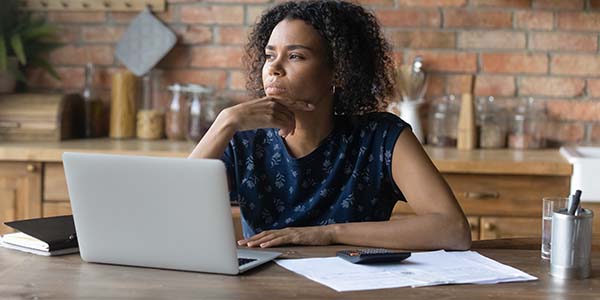 For product teams, 2020 demanded a new level of lifecycle decision-making. To help explain how to improve your product lifecycle process, we share suggestions for getting started with Product Triggers. Triggers facilitate better product lifecycle monitoring for product success. Unfortunately, Chief Product Officers agree that competing demands and the amount of administrative work makes this challenging. Its critical to take a fresh look at lifecycle management and streamline your lifecycle process, especially in regulated industries
In fact, b
uilding a solid product lifecycle framework with Product Triggers unique to how your team works will help you optimise lifecycle events. A Product Trigger also promotes strategic thinking and can be correlated with unlocking more value across your product portfolios.
Gartner highlights the future importance of proactive and strategic management of a product lifecycle.
Product life cycle management is one of the most critical and challenging components of technology product management, whether the product is software, hardware or services. Too many organisations take a reactive approach to dealing with financial objectives, market disruption and in life events, making them accessible to loss of profit, market share or brand decline. Gartner 2021.
Embracing a new way of lifecycle monitoring with Triggers
Product lifecycle innovation requires meticulous planning to manage evolution and optimisation decisions. Product managers require tools to ensure they spend less time on coordination and more time on strategic product lifecycle management.
What does Lifecycle Management and Triggers look like in practice?
As the first step, create a product strategy that includes a product vision and commercial aspiration for the next 2-3 years. Consider the following suggestions to create more effective lifecycle planning:
The 2-3 year product plan can be structured around growth horizons. Horizon 1 for the next 12 months, Horizon 2 for 12-18 months and Horizon 3 for 3-5 years.

In uncertain times, planning focuses on a solid idea about the next 9 months and embraces the routine of plotting out your product schedule well in advance.

For the next 9 months, plan in detail and be prepared to discuss with your leadership team the drivers of assumptions of revenue profile, profitability, customer experience, regulatory obligations and any innovation initiatives to drive revenue growth.
For Chief Product Officers (CPO) and teams in both large & small organisations, there are some real benefits of monitoring using a new tool called Product Triggers in product lifecycle management. Lifecycle Triggers unlock value across many industry sectors and more proactive decision-making.
What is a Product Trigger?
Product Triggers offer a strategic way - no coding required - to automate how you monitor your product lifecycle. A Product Trigger indicates whether a product fits the purpose, meets the needs, and provides value as intended within a product strategy.
Review triggers are events or circumstances that reasonably suggest the product strategy is no longer appropriate. A review trigger also signals that a product strategy requires review and improvement action.
The primary value of product teams using Triggers:
1. Keeps you strategic and avoid sinking in the vast amount of data in the product lifecycle
2. Keeps teams proactive and enables them to be alerted when you have underlying issues in a product strategy.
3. Builds alignment and changes the dynamics within the leadership team as it relates to product governance
Helpful Tips for Product Teams to save time
As product management becomes more complex and regulated, investing in an automated tool helps streamline your daily tasks to manage your product lifecycle decisions. You can create a custom Trigger workflow in a matter of minutes with a few clicks Applying Skyjed's Design and Auditing Workspace and using a Trigger Workflow builder means so you can set the review triggers in minutes to suit your specific product type. This helps with monitoring and decision making through ongoing lifecycle management and product exit.
As a Chief Product Officer CPO, you can customise Skyjed, so it is unique to your team; train your product teams in minutes to use the tool to focus and drive improvement with 1 or 2 triggers for each product.
There are three types of Product Triggers that lift the standard of your product decision-making:
1. Commercial trigger tells the product manager that critical assumptions relating to revenue and variable costs do not meet core assumptions.
2. Customer trigger - tells product manager when product is not fit for target segment, for example, e.g. customer complaints or spiking cancellation levels.
3. Regulatory trigger tells product manager that they potentially are not meetings design and distribution obligations and need to undertake a meaningful review of the product strategy, at this point also involving Compliance team.
Discover our Technology Tip
You can, of course, generate triggers manually.
Or you can do this automatically to save time with a workflow builder in Skyjed. Automated Workflow Triggers enable you to set up your Trigger definitions & a threshold for each product in minutes. Standard review triggers that are useful to track as a product leader.
number customer complaints

spike in cancellations

changes in sales profile of the product

reduced usage of the product

product cancellations

declining product margin
As we look to the future, it's time to streamline your product design and monitoring across the lifecycle. You can manage your Triggers Workflow & view all lifecycle data and decisions. It removes the need to jump between multiple folders and ensures you can track and monitor across all products in your portfolio.
Skyjed's Ai-powered end-to-end product platform brings together every data point across the entire product portfolio and lifecycle into a single source of product truth. Design, launch, optimise and win with our product lifecycle management platform.
Need more info? Check out the Guides in our Resource Page.