A big penalty. Does your product governance pass 'the test'?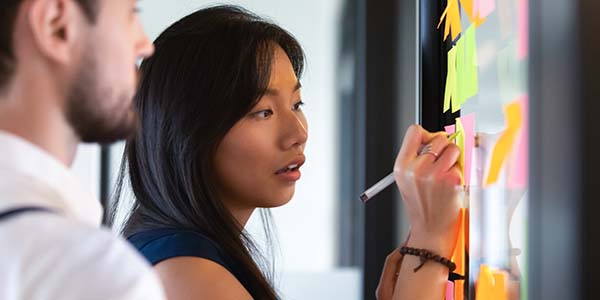 We have all been there as product leaders - too busy to closely monitor a product and prepare for annual product reviews. The slide deck and meeting hell is all too familiar. I've been leading product lifecycle governance frameworks for years and have been able to test different frameworks and see what works and doesn't. This weeks $1.5 m penalty relating to poor product governance highlights the impact when product governance doesnt work - when its tactical, not strategic and fails your product and marketing teams.
The significant penalty and ongoing criminal case show it is a no-regrets move to automate your product lifecycle governance; and you remain at risk if plans aren't put into place to monitor effectively. In a recent statement put out by ASIC, Allianz Australia Insurance and AWP Australia have been ordered to pay a combined $1.5 in fines by the federal court for "misleading and deceptive conduct" when selling travel insurance.
The devil is in the detail for product leaders and inconsistent product monitoring that doesn't pick up changes in product information across the marketing, sales and compliance silos. In these cases, product governance will fail. Chief justice Allsop comments show the importance of the monitoring step and getting ready with a strategic product governance solution for ASIC's new product governance regime, Design and Distribution Obligations DDO.
"In circumstances where the contraventions arose from careless omissions and failure to closely monitor the sale of insurance products… [for] large, powerful companies that have demonstrated a corporate culture failing to give primacy to compliance with financial services laws, the proposed penalties… deter the sector more generally from adopting a lax attitude towards compliance." ASIC 7 September 2021.
Product governance becomes a strategic capability when automated - simple and powerful. It can help you set the design of your products right and improve how you closely monitor marketing activity and sales activity in distribution channels.
Automating your product governance a no regrets move
Product governance is the oversight of your products from the ideation stage, shaping, launch and optimisation phases until eventual exit. Product governance brings benefits to your product, marketing, sales and compliance teams, customers, and company. Good product governance is strategic, not a tactical or interim measure to tick the box on compliance. Watch this 6 minute video on how you can bring this to life.
Good product governance makes a difference and modern product governance using a digital tool makes it effective. Some examples of when product governance is tactical and doesn't pass the strategic test:
You have a framework documented, but It is bogged down in admin heavy product and risk forums

You have drafted and published your TMD's but have kicked the monitoring and annual product review down the road.

Your product monitor is inconsistent or too broad - done at the portfolio level and missing the insights at the product level.
Steps for Product leaders to protect themselves from lifecycle governance failures
Rather than ticking the boxes, an automated product lifecycle and governance solution will help you lift your product governance game.
Here's how:
You can import all your existing product work from excel or word in minutes, collaborate on it, closely monitor, assign tasks to teammates, and visualise real-time insights.

Product designs and target market requirements that are stored in the digital workspace and ready for monitoring. It means you have templates, triggers and thresholds all set up for monitoring and annual product reviews. Just remember doing all these in disparate systems won't help achieve great results.

Implementing product governance doesn't have to be complicated. You can drastically increase your chances of success using software for product governance - so that product leaders and executives can digitise their existing work streams.

It gives you clarity and control to be strategic - not tactical - from product design all the way through to successful monitoring and product reviews. You can standardise all the processes in one centralised platform to be reused and shared across all product launches.
So if you want to modernise your framework and consider a tool to automate the essential functions, get in touch. Request a proposal here
About Skyjed
‍Skyjed is a product lifecycle and governance platform. Skyjed's Ai-powered end-to-end product platform brings together every data point across the entire product portfolio into a single source of product truth. Skyjed was founded in 2017 and is headquartered in Sydney, Australia and London the United Kingdom. For more information, visit Skyjed