Creating and Managing Target Market Determinations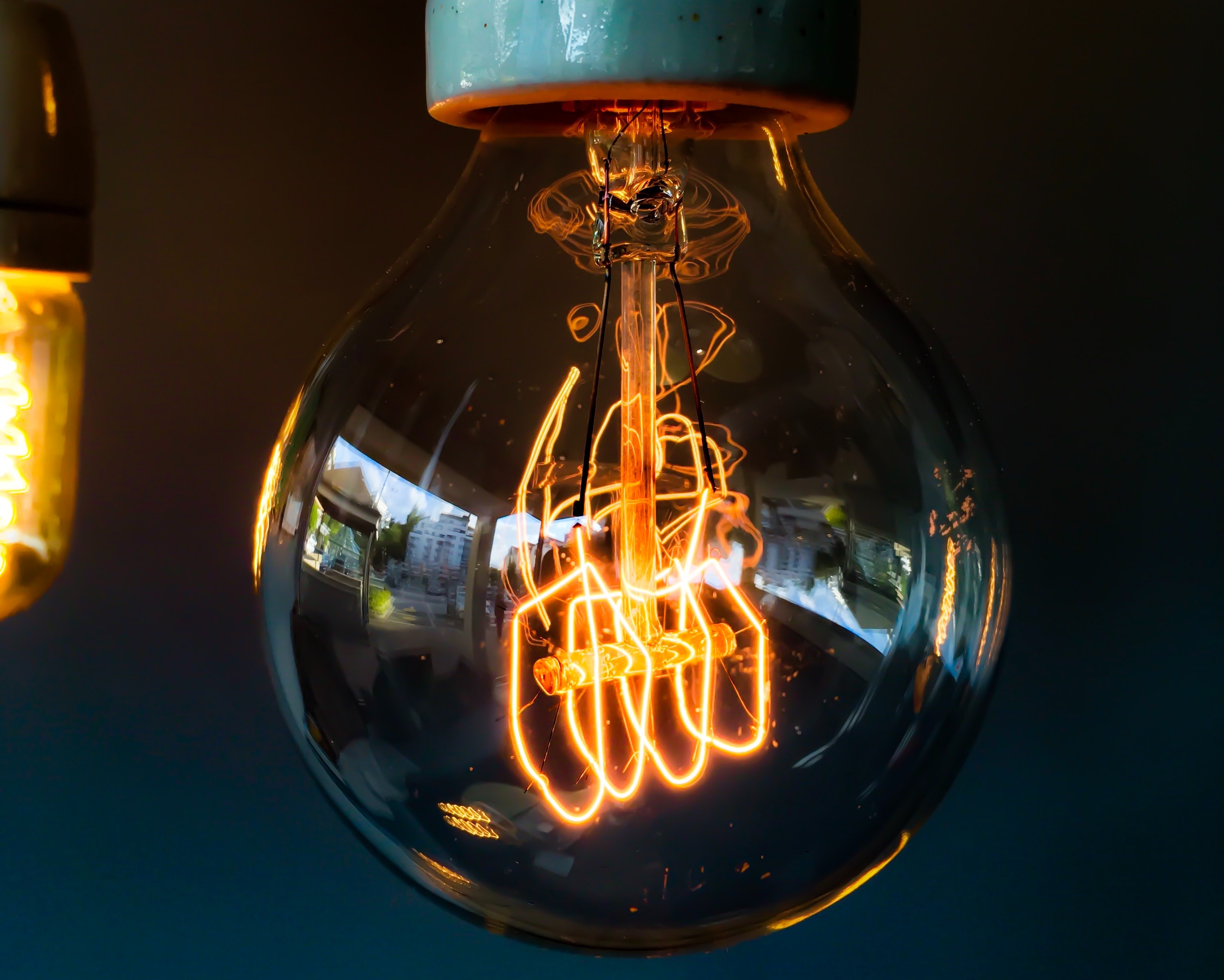 The corner stone of Design & Distribution Obligations (DDO) compliance framework is the
ability to effectively construct, distribute and monitor your target market determinations (TMD).

Skyjed's Leica and Andrew will show you how Skyjed can help you get on top of your TMDs using a cost-effective SaaS solution. Whether you are starting from scratch or have TMD templates in place, we'll show how to automate the distribution and ongoing monitoring of your target market determination portfolio.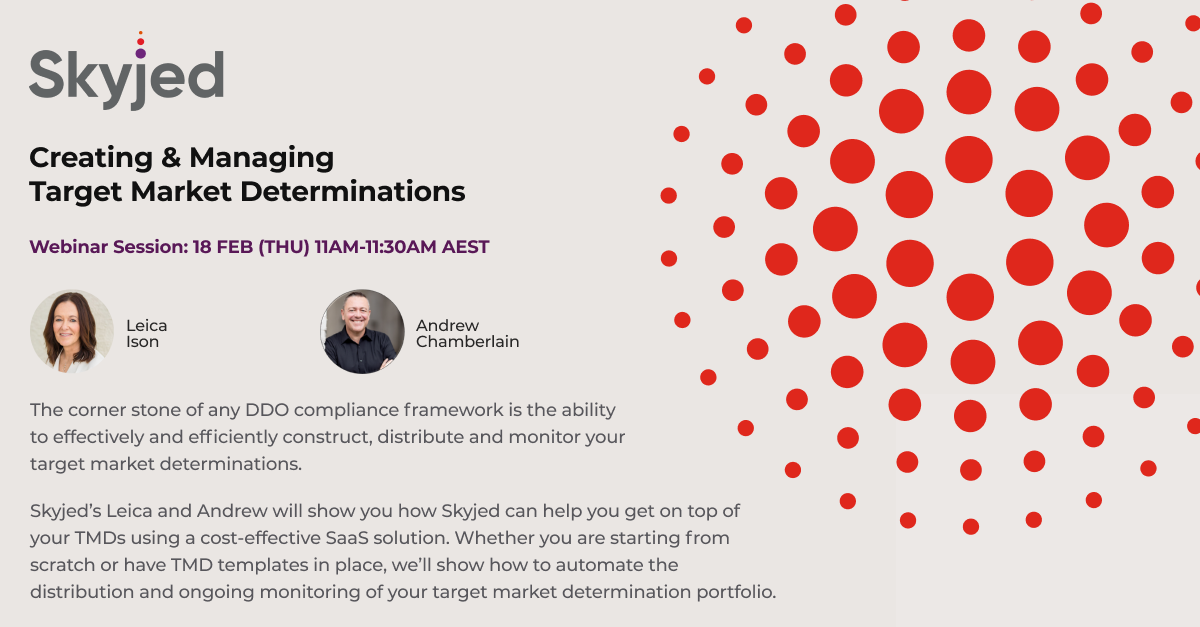 Why you should attend:
Skyjed's Product design feature includes everything needed to set and monitor a target market determination. This workflow includes distribution conditions, review triggers and review frequency.
See how the product TDM can be customised to suit business requirements with our editing tool and published into a document.
Learn about our unique features in the Skyjed solution- governance scheduler and automated product monitoring reports and risk profiles to operationalise DDO.
Insights from our recent webinar on technology solutions for organising DDO
We recently ran our webinar on implementing a technology solution to automate and organise Design and Distribution Obligations (DDO) compliance. The topics covered:
Regulators phasing out templated solutions globally

(i.e. you will be implementing an obsolete solution)
Reduce the cost of compliance with a Software as a Service (SaaS)
Increased productivity with automated reporting and action management
Ease of distributor and regulator interaction
Here are some of the top insights from the webinar that was attended by industry leaders and various Chief Product Officers in the country.
Overall Theme Uplift / strengthen product management
Leadership teams are using the DDO opportunity to go beyond transactional compliance in risk systems – to focus on product-led growth and strengthen product management capability. This is due to product lifecycles getting much shorter.
So what do some of these capabilities look like?
Resetting CPO or product manager role to fully manage lifecycle for product portfolio.




Agile innovation to deliver value to customers

Uplifting product governance lifecycle newly added to focus.
Embracing technology solution
Establishing a new operating rhythm – more frequent product reviews – Monthly monitoring, product risk actions and resetting product strategy every 90 days. What is best-in-class and can the framework be fully automated.
Board Involvement