Forecasting for product success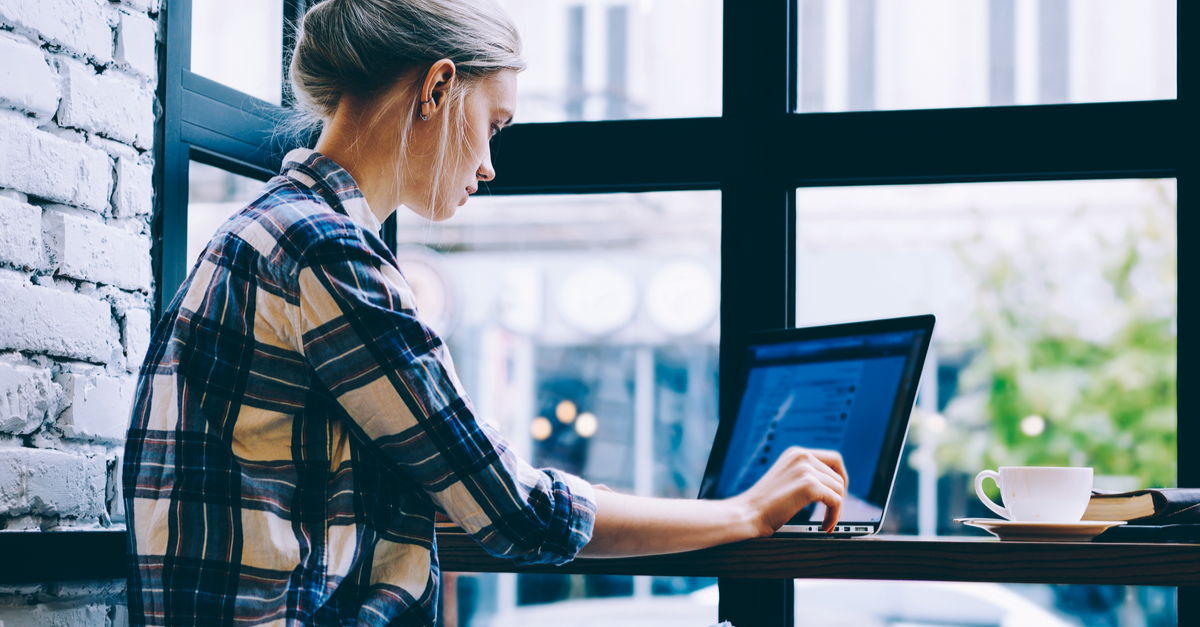 As markets evolve in these testing times, product executives can play a major role in business success by leading the review of product revenue and costs forecasts, set the 2022 budgets and generate a range of growth scenarios to regain traction in 2022.
Here are some tips and thoughts on how agile product managers can move forward at pace and set multi-year budgets and forecast product revenue or margin enhancing ideas in today's business landscape. The commercial part of product lifecycle management is one of the most rewarding for any product lifecycle manager. There is a need for preparation and understanding the strategic areas to focus on. Here is how you can be more successful at product budgets with fewer headaches - allowing you to be more confident and exceed your forecasts.
Product management is the one function in your business where you can see and understand the drivers of the Profit & Loss (P&L) and Balance Sheet. Product managers set product strategy to turn a commercial opportunity into a business outcome. Product managers can provide good quality and timely information to Boards and senior leadership teams on product health and the future outlook.
The product lifecycle manager is a key role in agile teams that brings together new product development and product optimisation streams. It has a huge impact on delivering on revenue growth and a leaner product portfolio, product profitability and therefore business cash-flow. A lifecycle manager has multitude of tasks, involving many teams. You have to set your strategy, define commercial assumptions for a business case - and you have to get it done right. However no one enjoys the tedious task of preparing and reviewing your product strategy and commercial assumptions. There is a better way, and the answer is a product lifecycle and governance software. But what is product lifecycle and governance software - and how does it help with budgets?
Product lifecycle and governance software enables a product manager to automate the end to end management of a product from design through to launch, monitor and optimisation stages. Previous hassles of working in spreadsheets and searching on shared drives for product reviews are gone with an advanced tool designed to make design, launch, monitoring and optimisation more efficient by digitising them.
Watch how you can simplify the lifecycle here in a short videos:
The product lifecycle manager is a wealth of knowledge in any business, they understand the companies' products, marketplace, customers, and the importance of agility and governance processes. An effective product lifecycle manager can bring these together and craft good product strategy and execute a product plan to deliver value.
At Skyjed we big fans of completing consistent product monitoring and annual product / 90 day reviews as they help you course-correct quickly. As product portfolios get more complex and market changes get thrown your way - product managers need a new way to set budgets and monitor financial and non-financial areas effectively. The nature of product management - where a product manager has to set multi-year business case, budgets and forecasts means you need to be able to foresee and predict the future outcomes.
Skyjed's founder Leica Ison shares her tips on how to start out and become an expert at product financials.
"When I look at product financials, I first start with the basic idea - it all comes down to cash in and cash out. I break this down to revenue and then cost assumptions. I take the time to understand all the underlying drivers of product health which will dig you out of hot water when asked a left-field question on your product financial performance. Just tracking an agile backlog and product roadmaps is not enough for profitable product growth. If revenue or product margin is down or on a declining trend it's time to re-shape your product strategy and start consistent monitoring and product reviews of your health to set 90 day improvement plans" - Leica Ison Founder at Skyjed.
So here are my tips on how to know your numbers with confidence.
These 8 pragmatic tips are areas or techniques for a product success manager to do each week, month, and in more detail, every quarter:
1. Monthly, quarterly and annual budget
Start with basics. Set your budget for the year. If someone else has set your budget make sure you know the amount and the price, volume and unit cost assumptions.
As you start the year, take time each month to compare your actual performance to the budget. It helps to know the monthly performance, the quarter and full year numbers.
As you move into the year, you should also be re-forecasting each month. Re-forecasting can be controversial, but my tip is if you start to go off track early in the year it's better to re-forecast then sit flat footed on a budget that has a growing negative variance that you will never catch-up.
2. Revenue and product margin
Monitoring and reviewing monthly, quarterly and annual performance of product revenue and margin are very useful metrics to understand what has happened and how you are tracking with your budget and product growth strategy.
For revenue you need to understand who is buying your product — what customer segments and profile and your share of wallet.
Map the size of your market, market trends and your addressable market. At this point I find a quick SWOT is useful. I always have a customer persona for each market segment that buys the product and therefore generates your revenue. A revenue persona across each segment will help you target and tailor your product value proposition and product features to that specific segment.
For my detailed guide on all the definitions associated with product revenue, margin and forecasting see over 22 pages of terms you need to know, 14 factors to assess in your revenue forecasts, and 12 factors to assess in your product costs - How to use the best forecasting technique in the next 90 days
3. Prior-year product performance
Know your actual performance for the prior year and compare with the current period.
You should know the prior-year month, quarter and annual revenue and margin numbers. The reason to look at this is it helps you see trends, understand seasonal trends and if your year on year growth rate is achievable.
4. Product growth rate and scenarios
Know if your growth rate from the prior year is the same, better or lower than your budget for the current year. Watch out for significant steps in growth in month-on-month revenue. It's rare that you get significant jumps in month-to-month performance. By comparing each period you can also work out any seasonal changes e.g. slow down of sales in the holiday period for consumer products or an increase in sales at the end of a financial year for business products.
When setting your budget - set three scenarios when your assumptions are uncertain. Most product teams set a baseline forecast and optimistic and leave out a pessimistic scenario. Most product professionals are optimistic by nature or they wouldn't be in a role as complex and fast paced as product management. I recommend that you complete a pessimistic scenario as its useful for your risk management. It helps you see emerging risks and set triggers for when you are 'digging a hole'.
5. Market growth & competitors
Know how fast the market is growing or declining and which competitor is getting the best revenue results and why. You can get caught out claiming a good product revenue performance compared to your budget if your growth rate is lower than the market average or your competitors.
6. Price & volume variance
If your revenue performance is less than budget or your latest forecast, try to work out the reason for the variance. My tip here is to do a price or volume variance analysis quickly. What this highlights is that revenue may be down because sales discounts (price variance) or you have just sold less than anticipated (volume). Your product strategy to address each of price or volume variance will be very different product decisions and actions.
7. Cost areas & budget
Product expenses should be carefully reviewed. Know the critical chunks of cost for your product and breakdown and label these costs items as fixed or variable costs.
It's important to know the essential areas of cost even if just your estimates. Product margin performance is an important metric for product managers.
Often its hard to get a true picture of product margin. If you can't get the essential cost areas from your reporting system at least do back-of-envelope assumptions. This list will help clarify your key cost drivers. For detailed guide on the definitions of product margin contribution and variable costs and what is cost of goods sold see our detailed guide. How to use the best forecasting technique to triage your product portfolios
Knowing your product numbers is all about assumptions & drivers — what are the underlying driver categories of your revenue, value, customer experience & innovation areas.
A great product lifecycle manager can tell a clear story around product financials by going straight to the assumptions and underlying drivers. The numbers are just that a number.
I have laid out a step by step guide to understanding these drivers in our Skyjed's product lifecycle management and governance platform. Skyjed helps you to monitor and conduct your product review in hours not weeks. If you understand these drivers across revenue, margin, customer experience and innovation — driver areas for your product you will be one of those product managers who "really know their numbers", track emerging risks & recommend when to course-correct. Skyjed has a driver template library and workflow builder so you can select from a library or create your own in minutes.
8. Mitigation plan — your next 90-day plan
My one final tip is to make sure you are prepared to outline what you are doing to mitigate any variance in your product numbers and your course-correction plan for the next 90 days.
I have launched many new products in my career, but the most significant commercial successes are from doing deep dive product assessments every 90 days and working with a my virtual team across sales, marketing and operations . In these times collaborating with your virtual team and bringing together agile product development and management is critical.
Over my career I have completed more than 10,000 product budgets, forecasts and reviews. The challenge is that these forward-looking reviews and pulse checks are complex and time consuming to prepare and require a product manager to predict the future. So we have created Skyjed as simple to use commercial software tool that automates your design, launch, monitor, optimise complete an AI driven product health-check.
Product reviews with one-click reporting
Compiling your annual product review and risk register or more preparing to go to product governance meeting is important - but let's face it - product managers can often take weeks to prepare. The same reporting is automated and can be done in minutes in Skyjed. You can share real-time dashboards, export to PDF and save as you go. You can save and search the entire history of your product designs and monitoring audits, trigger workflows and risk reports. This gives you an audit-ready record-keeping should you need it for the next Board update or the regulator - you don't have to panic.
That's handy given product managers change roles on average every 18-24 months and you're trying to produce a report for your Board or regulator - with short notice.
If you are new to product management or looking to refresh your expert skills, you can also join my on-demand free Webinar where I deep dive into how agile product teams can use predictive modelling to set multi-year product forecasts and some tips for prioritising opportunities and risk using Ai based product health-checks. Join anytime here Predictive modelling for agile product teams.
So if you want to consider a tool to automate the essential annual product reviews, get in touch, request a demo and proposal request an instant proposal here.
About Skyjed
Skyjed is a product lifecycle and governance platform for growth and compliance. Skyjed's Ai-powered end-to-end product platform brings together every data point across the entire product portfolio into a single source of product truth. Skyjed was founded in 2017 and is headquartered in Sydney, Australia and London, United Kingdom. For more information, visit Skyjed