How to set product budgets, forecast and create business case scenarios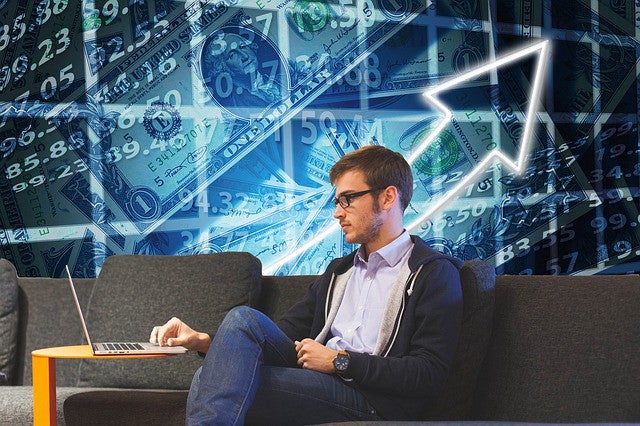 It's easy to trip up in product presentations about your monthly and quarterly product performance to the CEO, directors or executives. It's also a real skill to provide a concise narrative of your numbers and product performance.
In my early days as a product manager this was a big challenge for me.
Product management is the one function in your business where you can see and understand the drivers of the Profit & Loss (P&L) and Balance Sheet by using the product management lens.
Product managers set product strategy, create revenue initiatives and new go-tor-market strategies tto turn a commercial opportunity into a business outcome. The product manager-plus role is a wealth of knowledge in any business, they understand the companies products, marketplace, customers, and processes. An effective product manager can tie these together and craft good product strategy to reduce risks, drive innovation and improve product performance and the bottom line. However in recent years with many enterprises undergoing digital transformation, the product manager function has lost its voice.
To be successful, a product manager needs to know the customer and market inside out, as well as the performance of their product down to the numbers, the risks at play, and the innovation gaps. However to be heard, and drive product strategy and contribute to company strategy, they need to better demonstrate this enormous knowledge base and demonstrate thought leadership. Only then will they get other influencers in the business to listen to, and back their ideas.

When I look at product financials, I take the time to understand all the underlying drivers which will dig you out of hot water when asked a left-field question on your product financial performance. Just tracking revenue each month is not enough. If revenue or product margin is down or on a declining trend it's time to re-shape your product strategy to remove any bottlenecks.
So here are my tips on how to know your numbers with confidence.
These 8 pragmatic & disciplined tips are things for a product manager to do each month, and in more detail, every quarter:
1. Monthly, quarterly and annual budget
Start with basics. Set your budget for the year. If someone else has set your budget make sure you know the amount and assumptions. As you start the year, take time each month to compare your actual performance to the budget. It helps to know the monthly performance, the quarter and full year numbers.
As you move into the year, you should also be re-forecasting each month. Re-forecasting can be controversial, but my tip is if you start to go off track early in the year it's better to re-forecast then sit flat footed on a budget that has a growing negative variance that you will never catch-up.
2. Revenue and product margin
The basics of monthly, quarterly and annual performance in point 1 above are a must for both your revenue and product margin.
For revenue you need to understand who is buying your product — what customer segments and profile are they. Understanding current and perhaps under performing segments. This is important to propose sales and marketing programs, plus service strategies that might affect cost. I always have a customer persona for each market segment that buys the product and therefore generates your revenue. A revenue persona across each segment will help you target and tailor your product value proposition and product features to that specific segment.
3. Prior-year performance
Know your actual performance for the prior year and compare with the current period. You should know the prior-year month, quarter and annual revenue and margin numbers.
4. Growth rate
Know if your growth rate from the prior year is the same, better or lower than your budget for the current year. Watch out for significant steps in growth in month-on-month revenue. It's rare that you get significant jumps in month-to-month performance. By comparing each period you can also work out any seasonal changes e.g. slow down of sales in the holiday period for consumer products or an increase in sales at the end of a financial year for business products.
5. Market growth & competitors
Know how fast the market is growing or declining and which competitor is getting the best revenue results and why. You can get caught out claiming a good product revenue performance compared to your budget if your growth rate is lower than the market average or your competitors.
6. Price & volume variance
If your revenue performance is less than budget or your latest forecast, try to work out the reason for the variance. My tip here is to do a price or volume variance analysis quickly. What this highlights is that revenue may be down because sales discounts (price variance) or you have just sold less than anticipated (volume). Your product strategy to address each of price or volume variance will be very different product decisions and actions.
7. Cost areas & budget
Know the critical chunks of cost for your product and breakdown and label these costs items as fixed or variable costs. It's important to know the essential areas of cost even if just your estimates. Product margin performance is an important metric for product managers.
Often its hard to get a true picture of product margin. If you can't get the essential cost areas from your reporting system at least do back-of-envelope assumptions. This list will help clarify your key cost drivers.
Knowing your product numbers is all about assumptions & drivers — what are the underlying driver categories of your revenue, value, customer experience & innovation areas.
When I review product financials, I go straight to the assumptions and underlying drivers. The numbers are just that a number, and a good product manager can paint a picture of all the underlying drivers.
I have laid out a step by step guide to understanding these drivers in our Skyjed health-check product management software. It helps you do a strategic review of your product in hours not weeks. If you understand these drivers across revenue, margin, customer experience and innovation — about 40 driver areas for your product you will be one of those product managers who "really know their numbers" & when to course-correct.
8. Mitigation plan — your next 90-day plan
My one final tip is to make sure you are prepared to outline what you are doing to mitigate any variance in your product numbers and your course-correction plan for the next 90 days.
I have launched many new products in my career, but the most significant commercial successes are from lifecycle management of in-market products- changing pricing, partnering, introducing a new feature for a sub-segment or working with Sales and Marketing teams on creative sales or marketing campaigns to target customer segments and a revenue persona.
There is much to be gained from a disciplined and pragmatic quarterly review of your in-market products.
Leica Ison is CEO of Skyjed, a tech start-up that has created new smart, super-efficient product management software for managing your in-market products. Talk with us at www.skyjed.com.