How to Use Product Lifecycle Management & Governance to Improve Compliance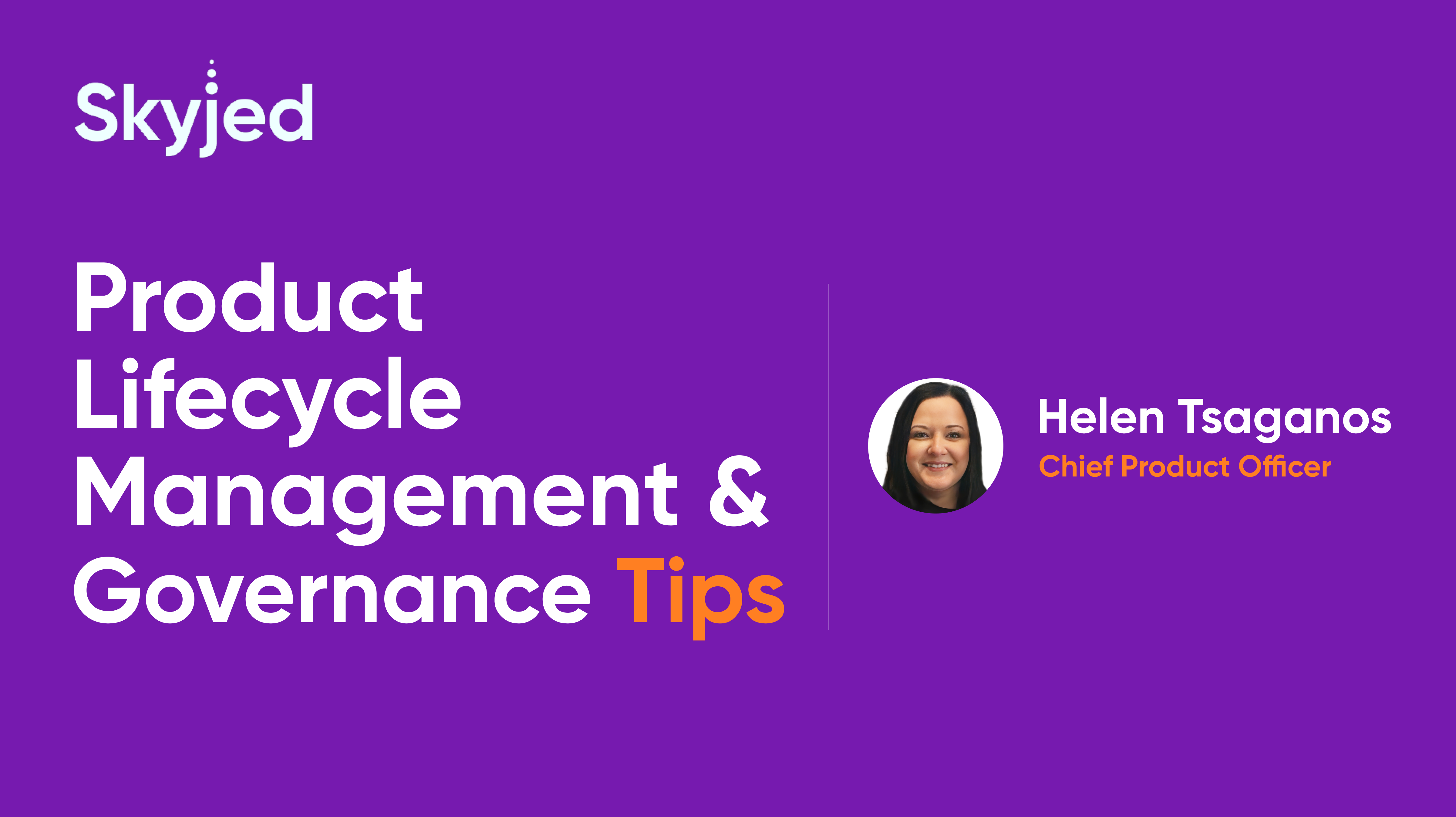 As a product leader, I know compliance is an integral part of the job.
Staying up-to-date with regulations and guaranteeing the safety and suitability of your products is not always an easy task. However, with the advent of Product Lifecycle Management (PLM) tools like Skyjed, tracking compliance requirements, managing risks, and ensuring adherence to applicable regulations has become much more streamlined.

In this article, we will delve into how PLM can be utilised to improve compliance. Additionally, we will share valuable tips and insights garnered from real-world experiences on how to leverage PLM to enhance your compliance processes.

What is PLM?

PLM stands for product lifecycle management.
It encompasses the process of managing a product from its inception to its end of life. This entails all activities related to bringing a product to market, including design, development, launch, monitoring, distribution, and optimization for success.

How can PLM be used to improve compliance?

PLM can contribute to improving compliance in various ways. Some examples include:

1. Tracking compliance requirements: PLM enables you to document and monitor the applicable regulations for your products. This valuable information can be stored in a centralised location, making it easily accessible and referenceable.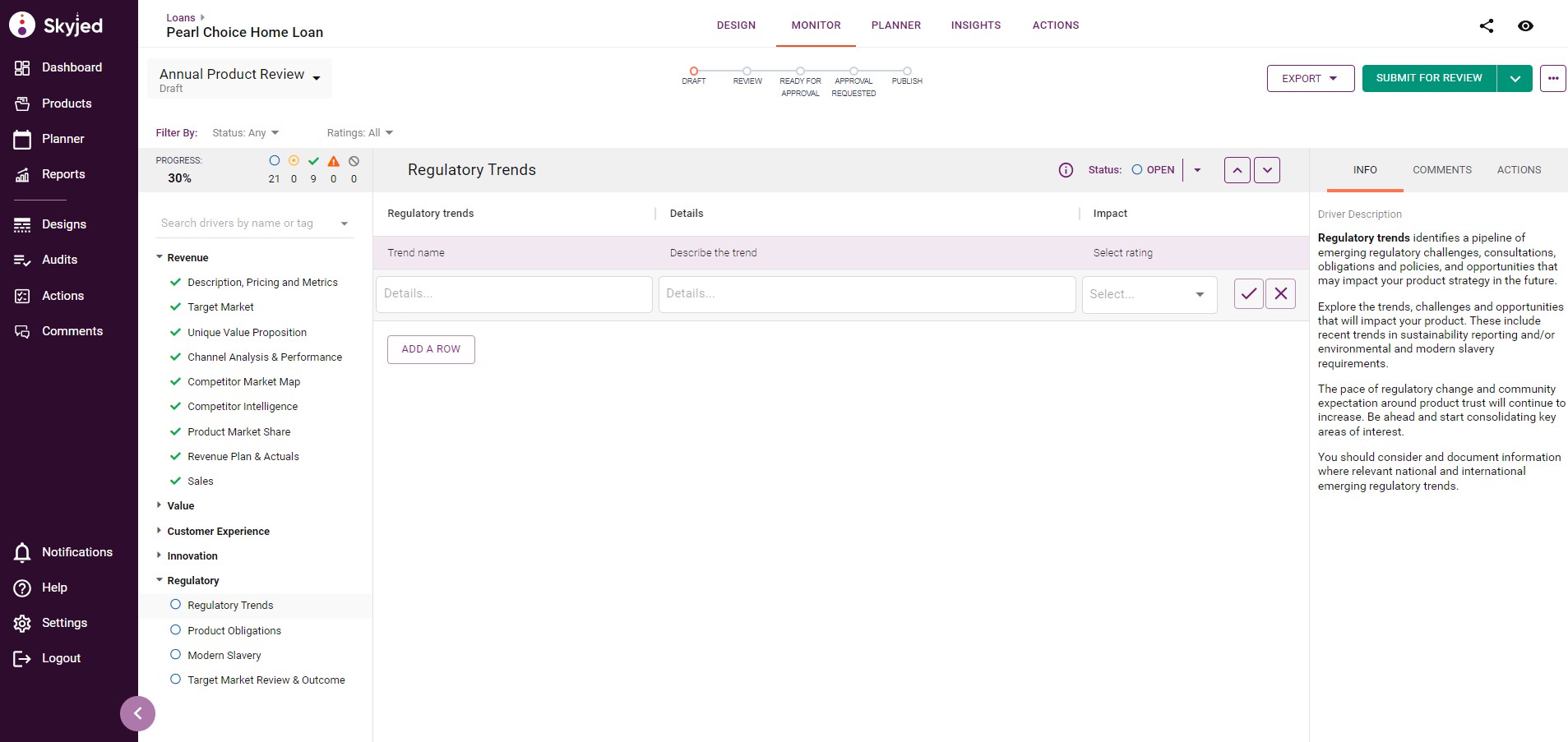 Image 1 - Skyjed's Product Review showcasing Regulatory Trends, Product Obligations, and Modern Slavery inputs.
2. Managing risk: PLM empowers you to identify and manage risks associated with compliance. This encompasses risks such as non-compliance, product recalls, and potential fines. By proactively addressing these risks, you can mitigate problems and reduce the likelihood of non-compliance.

3. Ensuring product safety and suitability: PLM allows you to validate that your products meet all relevant safety and performance requirements. By utilising PLM, you can review and document that your products are safe for consumers to use.

4. Preventing greenwashing with product-level bottom-up sustainability monitoring: PLM can facilitate the monitoring of sustainability metrics at a product level. This information is instrumental in ensuring that your products adhere to sustainability requirements and mitigating the risk of engaging in greenwashing practices.

Top 5 Tips from Helen - Skyjed's Chief Product Officer

With over 20 years of experience and an accumulation of valuable insights into compliance, here are my top tips that you may find helpful:

1. Begin with a clear understanding of your compliance requirements: Familiarise yourself with the regulations that apply to your products. Gain a comprehensive understanding of the specific requirements mandated by these regulations.
2. Utilise PLM to track and monitor compliance requirements: Leverage PLM tools to keep track of all your compliance requirements and ensure their fulfillment. This enables you to maintain a comprehensive overview of your compliance efforts.

3. Manage risk effectively: Identify and manage the risks associated with compliance proactively. By addressing potential risks upfront, you can prevent issues and decrease the likelihood of non-compliance.

4. Prioritize product safety and suitability: The safety and suitability of your products should be paramount. Ensure that your products comply with relevant safety and performance standards to maintain consumer trust and satisfaction.
5. Integrate sustainability into PLM: Leverage your PLM system, such as Skyjed, to incorporate sustainability metrics into the product lifecycle. Begin the sustainability journey by defining your sustainability objectives, whether it's reducing carbon emissions, minimizing waste, or promoting ethical sourcing. Articulate your goals to align your sustainability metrics and monitoring efforts. Integrate sustainability checks and data collection points at various stages, from design and sourcing to production and disposal.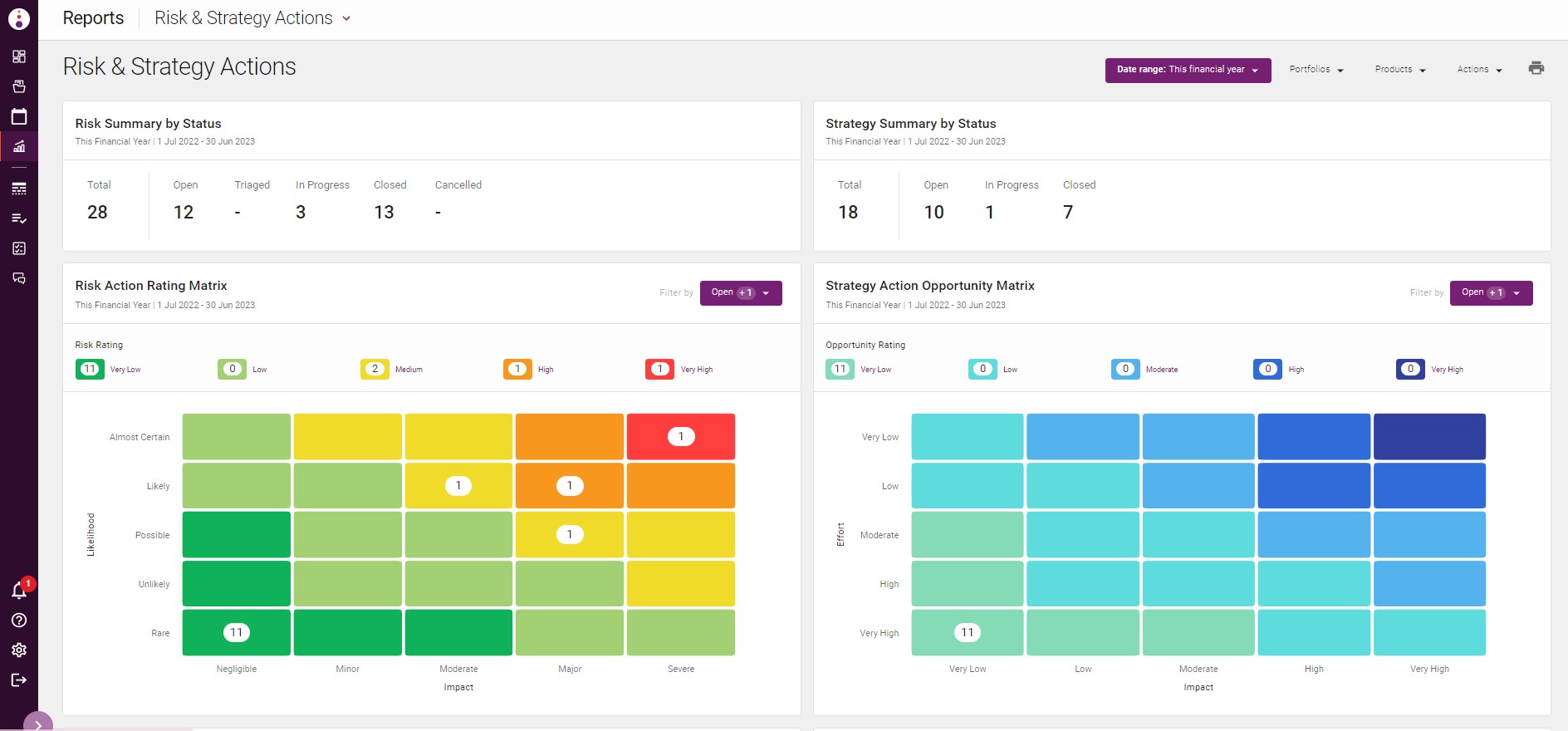 Image 2- Skyjed's automated Risk & Strategy Actions Dashboard by organisation, portfolio, and product.
Skyjed Case Studies
A concrete example of the benefits of implementing PLM can be observed through the success story of Skyjed, an AI-driven product lifecycle and governance platform. Skyjed caters to product leaders across diverse industries, providing comprehensive coverage of product design and post-launch monitoring.

The platform boasts a rich library of design and monitoring templates. These templates are specifically tailored to address all aspects of the product lifecycle including legal and regulatory requirements. By leveraging these templates, product leaders can seamlessly navigate compliance complexities and ensure adherence to applicable regulations.

In a tangible demonstration of the value of PLM, Skyjed experienced a significant reduction in risk by enhancing its PLM practices. This improvement in operational efficiency led to substantial time savings, in some cases up to 50% in time saved in defining ongoing requirements and monitoring of the metrics to ensure adherence to compliance measures. Such time savings are invaluable, allowing product leaders to allocate resources more effectively and focus on critical aspects of product development and compliance.

Skyjed's success story exemplifies the transformative power of PLM in streamlining compliance processes, mitigating risks, and optimising operational efficiency. Stay tuned as Skyjed will shortly be releasing a series of customer case studies outlining how some of our customers including Great Southern Bank, Whitespace, Australian Unity, and Simply Energy to name a few saved up to 50% of the time in product monitoring including access to real-time reporting dashboards on key metrics, product health checks and streamlined processes across their product portfolios. This has included timely review cadences and a complete history of their entire product portfolios with version control, record keeping, and automated product review triggers.
By leveraging cutting-edge PLM technology, product leaders can unlock immense potential for growth and success in the highly regulated landscape of product development and lifecycle management.

Compliance can present challenges, but it is indispensable.
By leveraging PLM effectively, you can streamline compliance management and ensure that your products succeed, remain sustainable, and serve their intended purpose.
About Skyjed
Skyjed's AI-powered end-to-end lifecycle and governance platform is mission control for product management. Bringing together every data point across your entire product portfolio and lifecycle into a single source of product truth, it gives our clients a new perspective to make more strategic lifecycle decisions to launch, monitor, optimise, and win with brilliant products.
Our industry-leading platform has received numerous awards and recognition from clients and industry bodies, demonstrating our commitment to innovation and excellence.
Watch our Skyjed demo
If you want more information Contact the Skyjed team.