Introducing Automated Product Lifecycle Governance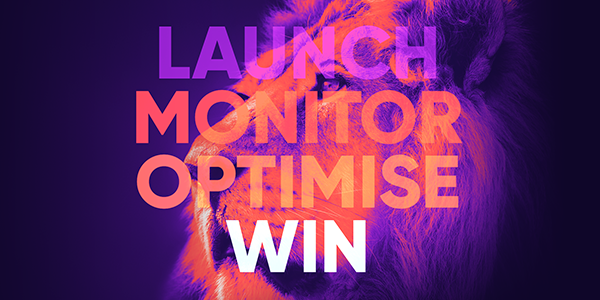 Skyjed was founded in 2017 with a vision to rethink product lifecycle management and enhance product trust. Fast-forward to 2021 with our changed economic conditions to an ever-increasing number of product regulations, it's clear that lifecycle governance is becoming more critical. In-parallel we also understand the challenges for product teams to find the time to build product lifecycle governance – when there is a real need now to be focussed on finding growth.
Today I'm excited to announce our fully automated product lifecycle governance offering for product and compliance leaders getting ready for DDO.
Design and Distribution Obligations DDO
DDO is a new benchmark for the implementation of effective product lifecycle governance. For small and large companies, putting the pieces in place for product governance doesn't need to be a month-long process requiring manual documentation.
Fortunately, Skyjed's lifecycle platform brings a cost-effective solution that provides an end-to-end framework. With an end-to-end solution, you can design a product's target market TMD, automate monitoring steps, set up product review triggers, reporting, and record-keeping to reduce the complexity and cost. Skyjed automates all of ASIC's requirements so you can demonstrate your compliance.
The Skyjed platform
Skyjed streamlines your product governance with powerful governance tools, reports and continuous monitoring workspace as a foundation to understand product lifecycle across all distribution channels.
Skyjed offers flexible, customisable templates and a workflow builder for your Product Triggers to help get advanced warning of your product governance risk, assign roles, and includes your product governance framework documentation.
Skyjed automates all of the DDO requirements, which means you spend less time on manual tasks and administration of product governance and more time on growth and innovation.
Skyjed's platform uses a cost-effective SaaS pricing model, a simple per-user charge with no upfront project or consulting fees. It comes with a product governance framework and customer success onboarding to train your teams on best practices. The platform is very intuitive to use and product and compliance teams feel comfortable using the end to end tools in a 1 hour workshop. We also support our customers with onboarding video Tutorials and Masterclasses for self-paced learning on product governance.
As one of our financial services customers explains,
As product management in financial services has become more complex and regulated, the need to invest in technology to support the product lifecycle has increased. As product managers are responsible not only for the decisions they make today but are required to understand and, in some instances, remediate decisions made in the past. Skyjed provides us with a platform where we can now record, track, and monitor these decisions and leaves us with strong record-keeping for future product management teams. Barbara O'Conor Nash Head of Product, Great Southern Bank
Additionally, it has a built-in tool to create your templates without coding - if you have already made your TMD - don't panic - you can simply upload them. As a pragmatic example we uploaded over 60 TMDs that had been created in a word document into Skyjed workspace in less 2 hours with complete version control and record keeping.
You can confidently store and track your product triggers and have an entire audit trail in one place. It doesn't matter if you have one BNPL product or 1000 financial services products and distributors - you can be up and running quickly.
With Skyjed's DDO product, you can quickly and easily get a single view of all TMD's in one platform and start your continuous monitoring by October 2021. The solution also automates information from the distribution channel, a 'feedback loop' of data from the distributor into the Skyjed platform, getting the insights into the hand of your product teams.
So if you want to finalise your framework and consider a tool to automate the important functions get in touch. Request a proposal here
About Skyjed
‍Skyjed is product lifecycle and governance platform. Skyjed's Ai-powered end-to-end product platform bring together every data point across the entire product portfolio into a single source of product truth. Skyjed was founded in 2017 and is headquartered in Sydney, Australia. For more information visit Skyjed