The ancient 'art' of PowerPoint as your product lifecycle tool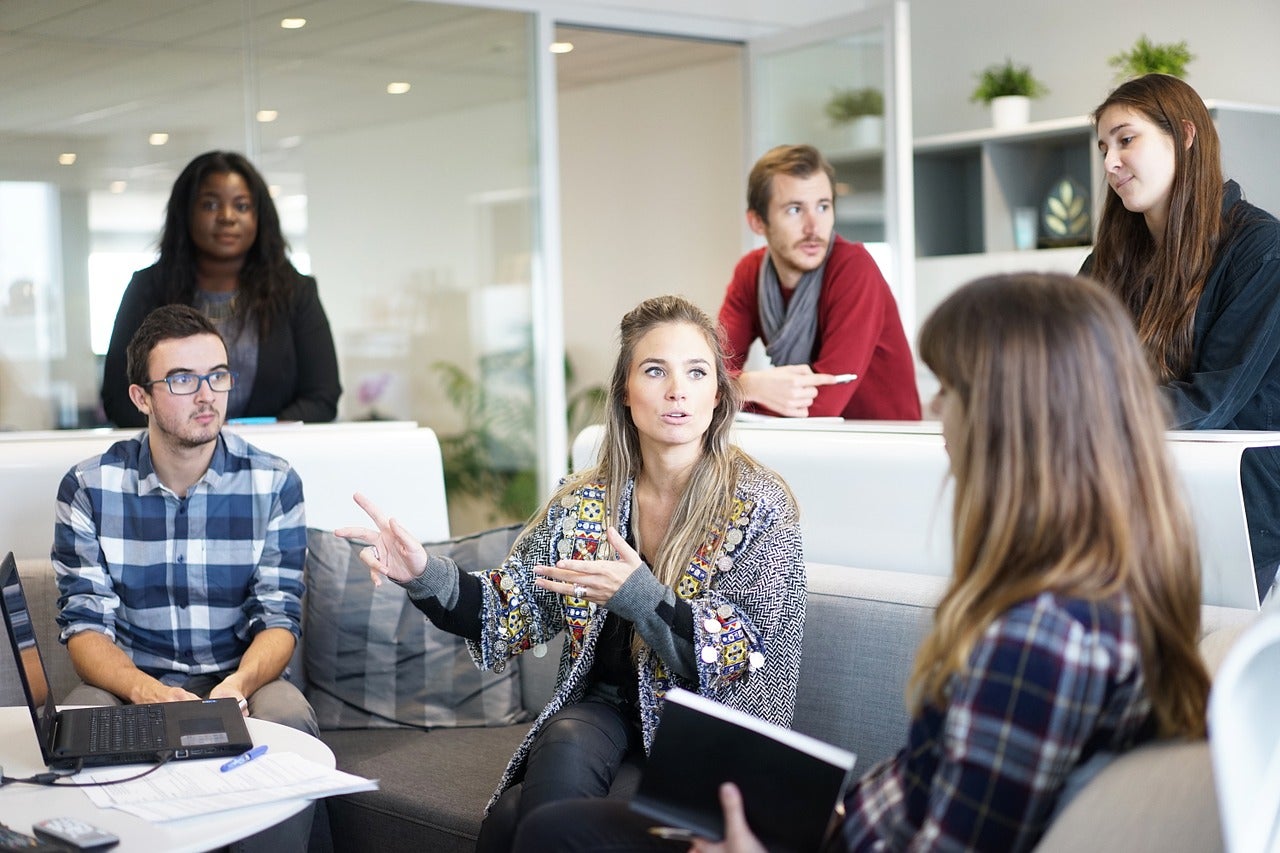 Product management is a critical function in any business, and the importance of the role is skyrocketing globally. At Skyjed we are passionate about helping companies manage the force of technological change and grow their product portfolios using modern product lifecycle governance. Disruption is in the very air we breathe, and if forecasts are right, more than 50% of Fortune 500 companies won't exist in ten years time.
Skyjed is creating commercial frameworks to successfully manage the product portfolio transition in the challenging environment in which we all work. After 20 years working in product management for many different organisations, Skyjed's founder Leica Ison took a break and reflected on the whole box and dice, and thought about how it could all be done better.
While working as a consultant with Private Equity firms in the US and Europe, I took some time to interview 100 product managers to gain their perspective. Their insights were compelling. I discovered that most businesses were focussed on launching new products for growth, and using tools like Jira and Confluence, but lacked digital tools to conquer the challenges that almost all products experience post-launch.
Product managers told me they were spending more than half their time on ad-hoc reporting, wasting productive time to mainly look backwards, and still relying on the ancient 'art' of powerpoint and Excel as a monitoring and reporting tool.
We tackled these issues by making sure our Skyjed software reduces ad-hoc reporting, provides analytics and simulation tools for forward planning. Moreover, using Skyjed frees up 2000 hours per month for the average product team, a time they can then spend on innovation & growth decisions. By the way, we named Skyjed for the Tibetan word for growth.
Leica Ison, Founder and CEO of Skyjed product management software solutions, argues that product managers need to re-tool with more sophisticated tools if they are to understand the drivers of their products and business better. While talking with product managers during the development stage of our software solution, we found that product managers are screaming for tools, which allow them to take a more significant role in today's digital organisation. However, they don't just want a device to interact, they want all-encompassing tools covering design, planning, product introduction, monitoring, optimisation and lifecycle effectiveness and oversight for good governance, but also covering customer centric drivers, which are marketplace and trend focused, identify risk and opportunity.
"Gone are the days when an annual strategy pack is enough to manage your products post-launch. How can you make strategic decisions to invest, innovate or exit an in-market product if you don't have the tools to understand your products' commercial drivers correctly? Post-launch product management requires the capability to course-correct and remove roadblocks to capitalise on market shirts and changes in business dynamics"
At Skyjed we believe that there is an absolute need for better digital tools to assist product managers in the management of their in-market products. You can watch our Modern product lifecycle governance and annual product reviews. Modern product governance is a blueprint that the Skyjed software solution takes product managers through and is about strong cross functional collaboration, linking product strategy to business strategy and whole of product thinking.
We designed a software tool which is pragmatic, and data-driven decisions and action could be swift to course-correct. It's more of a "tool for the CEO of the product" because we believe that is the true value of a product manager. The ability to identify and track commercial value creation, technology disruption, customer experiences, regulation and innovation drivers of a product performance helps product managers to address the "grey areas" and deliver product success.
The Skyjed platform
Skyjed streamlines your product governance with powerful governance tools, reports and continuous monitoring workspace as a foundation to understand product lifecycle across all distribution channels.
The Skyjed product lifecycle management and governance software allows product managers to complete a product design and then a quick and straightforward monitoring workspace to set monitoring and and reviews of the drivers of commercial and regulatory performance of their product, not just of the financial performance of the product.
It includes an analysis of revenue and margin but also leading indicators like competitive trends, substitute and adjacent products, technology trends, unseen risks, the customer journey, and innovation opportunities. As a product manager, it's also vital to engage and communicate with key team members across the business. Skyjed offers this functionality and with incredible ease.
The team at Skyjed share a vision to make our software beneficial to not just seasoned product managers, but also the most inexperienced. We see enormous opportunity in leveraging the tools of today's' digital era to reinforce and strengthen every product managers' value and contribution to their business. The Skyjed platform comes with built-in guidance, tutorials and masterclasses on how to design, monitor and optimise a product lifecycle.
Even the most inexperienced product manager should be able to benefit from our product lifecycle blueprint and step out of the cycle of administration and backward reviews, to produce innovative product strategy and course-correct action."
Skyjed's platform uses a cost-effective SaaS pricing model, a simple per-user charge with no upfront project or consulting fees. It comes with a product governance framework and customer success onboarding to train your teams on best practices. The platform is very intuitive to use and product and compliance teams feel comfortable using the end to end tools in a 1 hour workshop. We also support our customers with onboarding video Tutorials and Masterclasses for self-paced learning on product governance.
As one of our financial services customers explains,
As product management in financial services has become more complex and regulated, the need to invest in technology to support the product lifecycle has increased. As product managers are responsible not only for the decisions they make today but are required to understand and, in some instances, remediate decisions made in the past. Skyjed provides us with a platform where we can now record, track, and monitor these decisions and leaves us with strong record-keeping for future product management teams. Barbara O'Conor Nash Head of Product, Great Southern Bank
So if you want to modernise your framework and consider a tool to automate the essential procedures, get in touch. Request a proposal here
About Skyjed
‍Skyjed is a product lifecycle and governance platform. Skyjed's Ai-powered end-to-end product platform brings together every data point across the entire product portfolio into a single source of product truth. Skyjed was founded in 2017 and is headquartered in Sydney, Australia and London the United Kingdom. For more information, visit Skyjed