Product-Led Growth Series: Ideation Phase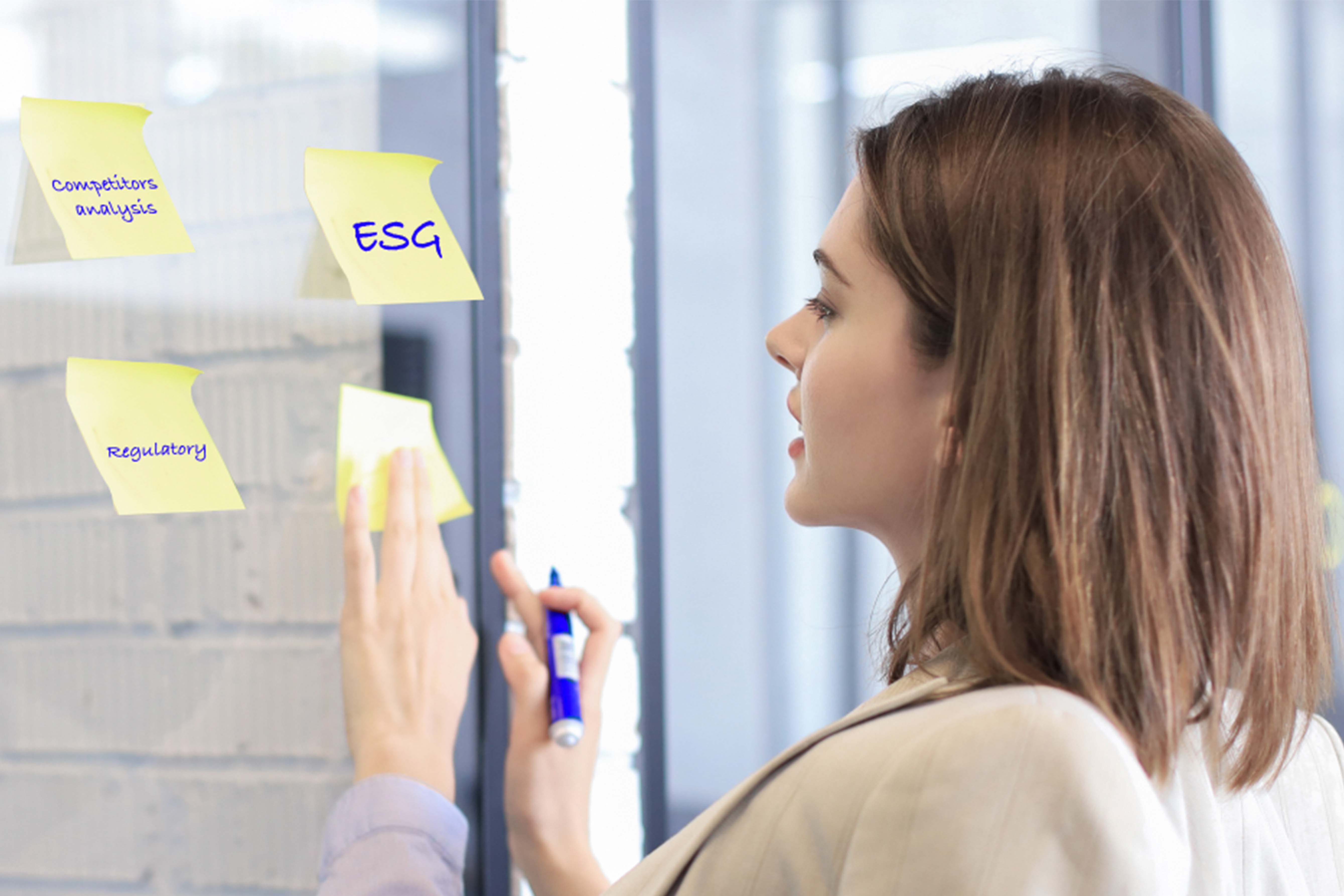 In part 1, we provided an overview of the key phases to product growth and the regulatory footprint in each phase that product leaders must cover.

In part 2, we delve further into the first phase, Ideation.

How do product leaders and product managers generate ideas for their products? How do you decide what to build next?

Some product leaders anticipate user needs by gathering feedback and conducting market research. While others explore ideation from a CEO perspective, thinking about viability and profitability of the products. But there are similarities to both approaches that we can all apply to ensure a minimum viable product that provides customer value.

Ideation is the phase where ideas are generated, and product managers validate problems and opportunities to explore. Documentation and collaboration are important steps in ideation so that product teams can refine the idea, share and discuss it with others.

The ideation process steps through key activities and increasingly these activity steps include considering governance trends and providing fair value to customers you are designing for. Best practice product management identifies proactively the legal and regulatory considerations and explores how to best address ESG considerations.

We explore ideation activity, why we do it, and what tools product managers can use:
Documenting your idea
Creating Lean Canvas
Deciphering ESG at the Ideation stage
Conducting Competitor analysis
Validating your idea through customer research
Identifying regulatory landscape
Documenting your idea
Product managers can be more effective in documenting the idea to help crystallise the concept and your assumptions when sharing this with your team members.
Consider these factors when documenting your idea:
How are you sharing your feedback? Using email platforms to collaborate can be time-consuming and poses risks to the integrity of version control
Documenting your idea and refining it as you carry out more research and workshops to validate the opportunity or problem you are trying to solve
Creating and endorsing a Lean Canvas and sharing this in your product design workspace helps streamline the document sharing, version control and maintains a consistent history of your product design.
Creating Lean Canvas
A Lean Canvas enables us to understand, validate and share the customer problem we are trying to solve. It also helps you validate your assumptions and identify information across your team that improves how you communicate the importance of the idea or concept.
Consider these factors when creating your Lean Canvas:
Collaboratively develop your first draft of the Lean Canvas and determine if you have gaps in your information or assumptions
Continue to update your Lean Canvas in short workshops and create actions for team members to contribute and fill in gaps
Use a design workspace to create the Lean Canvas and share the status from draft to review and then a final version before publishing.
Deciphering ESG Trends
Product managers need to manage the risk and opportunity of environmental, social, and governance impacts at a product level. This includes the design of new products and also monitoring of on-market products. ESG disclosures are becoming important and product managers should consider this at the very early stages of product management including the ideation stage. Here we take a look at ESG.
Environmental
Environmental considerations account for how your company performs in relation to your physical environment and set a path to net-zero and sustainability metrics. Within this context of transitioning to net-zero and more sustainable futures, product managers have a new role in considering ESG for our product lifecycles. Consumers are evaluating your brand in terms of how it consumes energy for your operations, pollution emitted, waste produced, conservation of natural resources, and ethical treatment of animals. In some countries, there are government policies applied to industries and their environmental practices. All of which can have a direct impact on your product ideation and development.
Consider these factors during the ideation phase:
What government environmental regulations are in place that will impact the resources and materials you use for the development of your product idea?

How will a more sustainable operational chain impact costs of innovation and development?

Are there new and innovative practices that can create a unique value proposition and competitive advantage for your brand and products?
Social
Social refers to social trends, labour, and politics. From an ideation perspective, product leaders should look at societal trends within their target communities. There is a continued movement towards building resilient communities, reducing inequality, and fostering positive social outcomes.
Ask yourself:
What are the common values in society today? What are the common demographic and consumer changes that impact public opinion, consumer boycotting or customer preferences? These days consumers want companies that align with their values. Are their views in line with your company values?

What geopolitical events such as modern slavery, labour strikes, and consumer protests are prominent that can have major impacts on what you can do as a company when it comes to developing products or bringing products to market?

What safety implications are prevalent in the market? What potential safety risks will your product idea present? How can these safety values impact your company's supply chain?



Governance
Governance refers to the framework companies and product managers use for oversight of a product or the direction of a company. Traditionally it has focussed on how a company and its board is run, it consists of the rules, roles and processes, corporate disclosure, compensation, board composition, and more.
However, we are now seeing a trend for product governance globally and for an increased need for the oversight of a product across its complete lifecycle. But from a product ideation perspective, it is an opportunity to generate values that align with the modern consumer. Governance from a sustainability perspective can improve operational practices to address sustainability issues. It means looking at social, environmental, and economic impacts and identifying policies and procedures within the company and down to a product and portfolio level that protect long-term societal and environmental interests.
Consider these when reviewing your product governance oversight in the ideation phase:
Land use, energy, water, and emissions

Human rights, equal opportunity, health, safety, and wellness

Charitable giving and volunteerism

Systems and strategies for stakeholder engagement, product development, procurement, and innovation

Board composition, team diversity, and compensation

Ethical standards, operational codes, value chain

Product review cadence - monthly, quarterly, annually.
Conducting Competitor Analysis
This practice involves looking at your target market, the problem you're trying to solve, and whether there are existing products available that fulfill that need. A competitive analysis is crucial to ensure you come up with a product that is unique and solves a problem.
Consider:
Are there existing products in the market that solves the problem at hand? If yes, that's great. It means there is a tangible problem that can be addressed. How will your product be different? Price? Feature? Innovation?

What's their brand positioning? Who are their target customers?

Do they provide additional value? Environmental efficiency? Ethical practices?

What are customers saying about them? Remember that for every one good review*, there are 9 more happy customers that haven't left a positive review. It's also worth noting that unhappy customers are louder and more vocal than happy customers

Mapping out a chart on the key benefits that your product category provides and placing where your competitors sit on the chart. This visual will show you immediately if there are clear gaps in the market that is ripe for the taking.
Acquiring Customer Feedback
Depending on your industry, this could be your biggest source for new product ideas or innovations. Using your existing customer base is a hyper-focus approach that anticipates your customers' problems and behaviour. The benefit of this process is that you inevitably identify product-market fit.
Another option is to conduct market research to anticipate macroeconomic and microeconomic trends that continue to gain momentum. You'll be able to directly ask what's prevalent in their minds and follow through with a hypothesis on how it impacts their behaviour.
To validate your product idea with your customers or via market research, consider questions such as:
How do you currently accomplish ______?

What do you like about how you do it now?

What would make your lives easier?

Would something like <your idea> make your life easier?

How much would you be willing to pay for this solution?

Which brands come to mind when you think of ________?

What is your Wishlist?
Monitoring Regulatory landscape
The regulatory and ESG landscape is constantly changing. Regulatory initiatives, law reform, policy development and more are all coming to the fore. The tightening regulatory environment can directly impact your product ideation and most importantly, avoid any significant dealings that might arise if you miss product compliance.
Creating a regulatory matrix requires keeping abreast of these changes through regular product monitoring
Subscribe to regulatory agency websites and their social media pages

RSS feeds such as Feedly

Google Reader feeds

Build relationships with regulators

Join industry associations

Attend conferences

Talk to your peers

Implement a product management and governance software such as Skyjed.
Why is it important to keep track of these trends and landscapes?
The best way to exemplify the importance is through some popular examples.
Gucci's "product mistake"
Gucci made a significant comeback in 2018 with the new creative direction of Alessandro Michele, but recently Gucci has experienced a decline in sales. It is reported that in February 2021, the Gucci product managers introduced a product that resulted in controversy. They launched a black Gucci sweater that covered the lower part of the face with a cut-out for the mouth surrounded by bright red lips. Critics were quick to point out that it resembled "blackface" – makeup which is used by Caucasian performers playing an African American or dark skin toned role. "Blackface" is seen as racist and offensive in most societies today. As a result, prominent African supporters and empaths spoke out about its inappropriate nature and many boycotted the brand. Sales dropped almost immediately upon launch.
From this scenario, we can all learn the importance of product managers considering broader social, legal, and regulatory trends, monitoring societal trends, and circulating the product design with their team and stakeholders for review to gain diverse feedback.
PayPal example
Paypal used the Customer Feedback approach and product-market fit to identify an opportunity. To put it simply, PayPal went on the eBay website and searched for their brand term and found hundreds of eBay customers mentioning PayPal as a method of payment. This was the "Aha" moment and their product-market fit was born. PayPal created a dedicated logo for eBay auctioneers and a referral program to enhance usage. PayPal's success was off the back of eBay and rode its growth. By targeting a niche channel like eBay, and keeping track of eBay's regular policy changes, PayPal achieved significant growth and their brand name is now synonymous with online payments.
The common conundrum
Product leaders that monitor all of these trends and changes will be better informed during the ideation phase. But it can prove very difficult to monitor all these areas, let alone house all the information and intel that you manage to gather. It is time-consuming, laborious, and requires lots of manual effort.
Then once you've got the intel, you create your product design and assumptions and circulate it with your team and stakeholders for review, comments, and approval. But it doesn't stop there, once you've launched your product, there is the regular monitoring of the aforementioned areas to ensure your product offering remains viable, competitive, and provides fair value for your customers. When it comes to the regulatory environment, you need to maintain all the data, documentation, and reports to demonstrate compliance.
The Solution
Fortunately, you have Skyjed available to you. Skyjed is an all-in-one product design, lifecycle, monitoring, and reporting solution that enables team collaboration. In the Ideation phase, you can use Skyjed to crystallise your idea, create a product design from scratch or use one of our ready-made templates such as the Lean Canvas or Target Market Statement (TMS or TMD), create a regulatory matrix, and outline regulatory principles to be shared and discussed with your agile team.
See Skyjed in action, request a demo.