Sustainable financial products, are you at risk of greenwashing?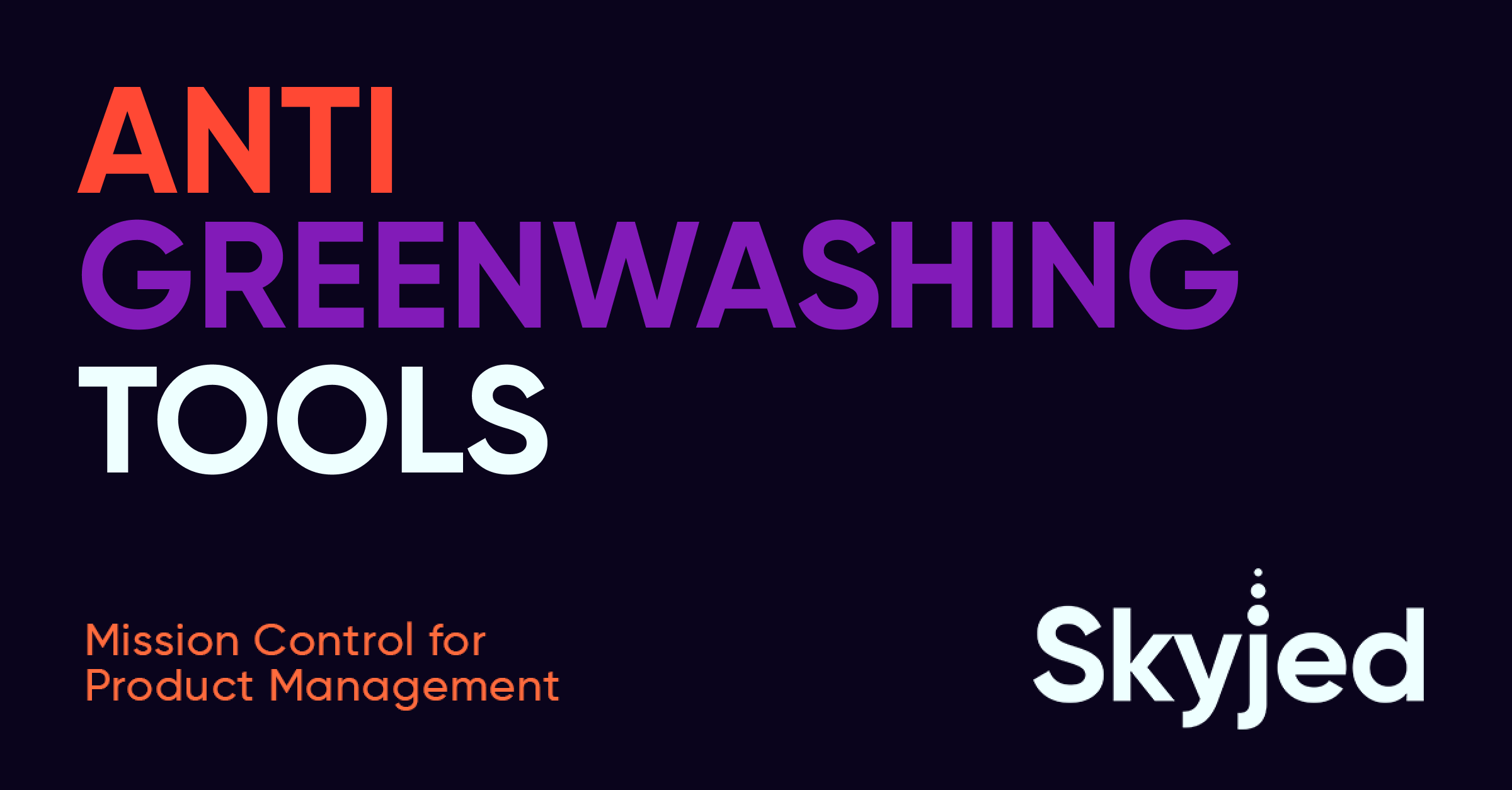 Is your company offering or promoting sustainability-related financial products? Are you concerned with the risk of "greenwashing"?
This has become a frequent scenario given the global rise in sustainable finance products, such as green bonds, social bonds and sustainable debt instruments. These are financial products where the issuer can leverage different strategies in order to make investment decisions that have positive externalities in the environment and society. Some examples of sustainable investing strategies are:
Environmental, Social and Governance (ESG) integration: it is the systematic inclusion of ESG factors into the financial analysis. Portfolios are constructed with companies that demonstrate strong ESG performance.
Corporate engagement & shareholder action: it involves leveraging shareholder power to influence corporate behaviour on ESG issues. This may involve filing shareholder resolutions, participating in annual meetings, and advocating for positive changes.
Norm-based screening: it involves evaluating companies based on their adherence to international principles, standards, and guidelines related to ESG issues.
Negative/exclusionary screening: investors use negative screening to exclude certain industries or companies that don't align with their values or have significant negative impacts. For instance, an investor might avoid companies involved in tobacco, weapons, or fossil fuels.
Best-in class/positive screening: it involves selecting companies based on their positive ESG attributes. This could involve investing in companies that are leaders in renewable energy, sustainable agriculture, or healthcare solutions.
Sustainability themed/thematic investing: it focuses on specific themes or sectors that address pressing global challenges. Examples include clean energy, water scarcity solutions, healthcare innovation, and gender equality.
Impact investing and community investing: impact investors seek to generate positive, measurable social and environmental impact alongside financial returns. Investments are made in projects, companies, or funds that have a clear mission to create positive change.
When the mentioned strategies are misrepresented the risk of greenwashing emerges.
In fact, in the instance of financial products, greenwashing is the practice of misrepresenting the extent to which the product or investment strategy is environmentally friendly, sustainable, or ethical (ASIC, 2022).
Greenwashing can happen either intentionally or unintentionally, and it arises when the claims are not backed up by data and evidence.
See the example below.
A sustainability investment product is labelled 'No Gambling Fund'. However, under its terms, the product may 'invest in companies that earn less than 30% of their total revenue from gambling activities'.
The example is about an investment product that claimed to use exclusionary screening based on ethical criteria, such as not investing in gambling. However, the investment ESG strategy is misrepresented.
The implications of such practice within organisations and markets are multiple! Here are some examples:
reduced consumer and investor confidence;
reduced trust in ESG-related or sustainable products;
reputational damage and risk for the organisation;
increased scrutiny by regulators, consumers and environmental groups.
Regulators across the globe have increasingly recognised the issue of greenwashing and are acting to protect consumers and investors and increase trust in the market. Under the consumer protection law, in the last decade, rules on green claims have been developed to provide organisations with principles to prevent deceptive or misleading environmental statements in advertising and marketing. See, for example, the Competition and Markets Authority (CMA) Green Claims Code (2021) in the UK and the proposed new Directive on Green Claims (2023) in the EU.
More recently, financial regulators have made progress to regulate ESG disclosures in the financial and insurance services sector and promote transparency, consistency, and accountability in sustainability reporting. An example is the EU's sustainable finance regulatory framework that includes:
Given the regulatory landscape, it is clear that organisations making green and sustainability claims about products and services will have to accurately substantiate and communicate them.
Let's have a look at what the stance of the Australian regulators is.
In Australia, regulators such as the Australian Securities and Investments Commission (ASIC), the Australian Competition and Consumer Commission (ACCC) and the Australian Prudential Regulation Authority (APRA) are committed to take action against greenwashing to protect consumers from financial harm and uphold the integrity of Australia's financial markets (see Skyjed blog "How Product Leaders can stop greenwashing").
The Corporations Act 2001 and the ASIC Act 2001 include broad restrictions on false statements, deceptive conduct, and dishonest practices related to financial products or services (e.g., sections 1041E, 1041G, 1041H of the Corporations Act, and sections 12DA, 12DB of the ASIC Act). Adherence to these rules is necessary when presenting or endorsing sustainability-focused products.
In 2022-2023, ASIC has demonstrated a strong focus on enforcement activity targeting sustainable finance practices and climate-related disclosures. Over 30 interventions have been made since July 2022. Comon reasons were:
Net zero claims lacked a reasonable basis or were incorrect

Terms like 'carbon neutral' lacked reasonable support

Inaccurate labelling in sustainable funds

Unclear or overstated ESG investment screens or exclusions in product documents or websites.
What is Skyjed's recommendation? What action can you start to prioritise in your everyday product practises?
Within this context, we encourage organisations and Product Leaders to adopt a bottom-up approach starting from the product/service level to stop greenwashing and make transparent and genuine disclosures about their products and services.
The Skyjed end-to-end product lifecycle management platform enables Product Leaders to capture and use data as a strategic resource to make informed decisions and enhance data transparency across 6 domains of product health:

The Skyjed platform offers a bottom-up approach for organisations to use financial and non-financial data starting at the product level to transition their products/services into more sustainable ones. The granularity of financial and non-financial information of products, services, and portfolios allows for active oversight to happen in real-time. An active oversight in real-time enables organisations to track progress over time and to see how they are performing towards their objectives. It enables areas of risk or underperformance to be identified and to be prioritised accordingly. Most importantly, it allows for accurate disclosures and the avoidance of greenwashing.
In 2022, ASIC released guidance on how to avoid greenwashing (ASIC Guidance INFO Sheet 271). The guidance poses nine questions that should be considered when offering or promoting sustainability-related financial products.
In 2022, ASIC released guidance on how to avoid greenwashing (ASIC Guidance INFO Sheet 271). The guidance poses nine questions that should be considered when offering or promoting sustainability-related financial products.
In alignment with the ASIC Guidance INFO Sheet 271, Skyjed has created a checklist to self-assess and review ESG disclosures and prevent the risk of greenwashing using the Skyjed platform.
The checklist is available in Skyjed platform for our Clients. It prompts the user to assess communications and disclosures about sustainability-related products against criteria such as, truth in promotion and clarity in communication.
You can start using the checklist for all your products in the Skyjed platform, then commence either a Sustainability Review or Launch Ready Review in the Monitor section. You can do this by following the prompts and selecting the template you need (see images below).
Try out Skyjed's Avoid Greenwashing Launch Checklist!
You can also Contact the Skyjed team if you have any specific questions.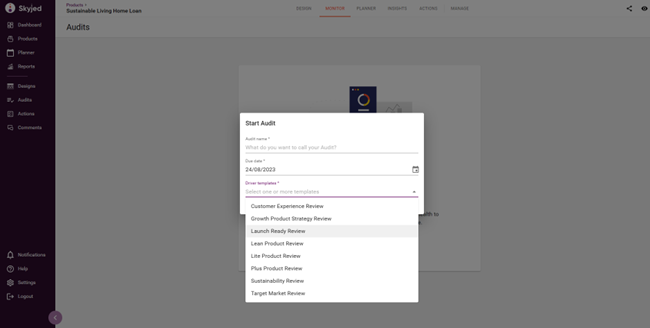 Image 1: Start an audit in Skyjed by selecting the relevant template.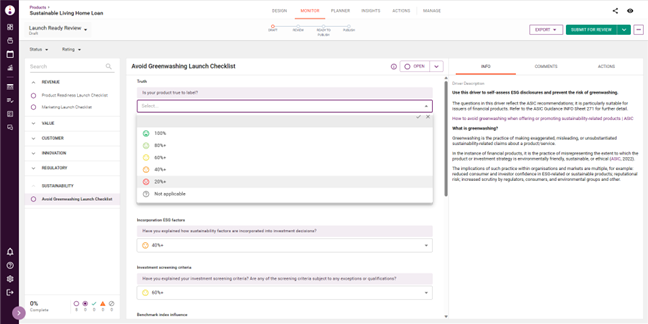 Image 2: Avoid Greenwashing Launch Checklist.
What's next?
Once the review is completed you can make decisions on how to move forward. To avoid greenwashing, sustainability claims need to be made on reasonable grounds and supported by evidence, so collecting ESG data is highly recommended.
With Skyjed's platform, you are prompted to keep track of ESG data and make plans for data quality improvement as well as take the right action towards more sustainable products. Contact us to know more and get started today!
About Skyjed
Skyjed's AI-powered end-to-end lifecycle and governance platform is mission control for product management. Bringing together every data point across your entire product portfolio and lifecycle into a single source of product truth, it gives our clients a new perspective to make more strategic lifecycle decisions to launch, monitor, optimise, and win with brilliant products.
Our industry-leading platform has received numerous awards and recognition from clients and industry bodies, demonstrating our commitment to innovation and excellence.
Watch our Skyjed demo.
If you want more information Contact the Skyjed team.