The importance of Product Lifecycle Management in Manufacturing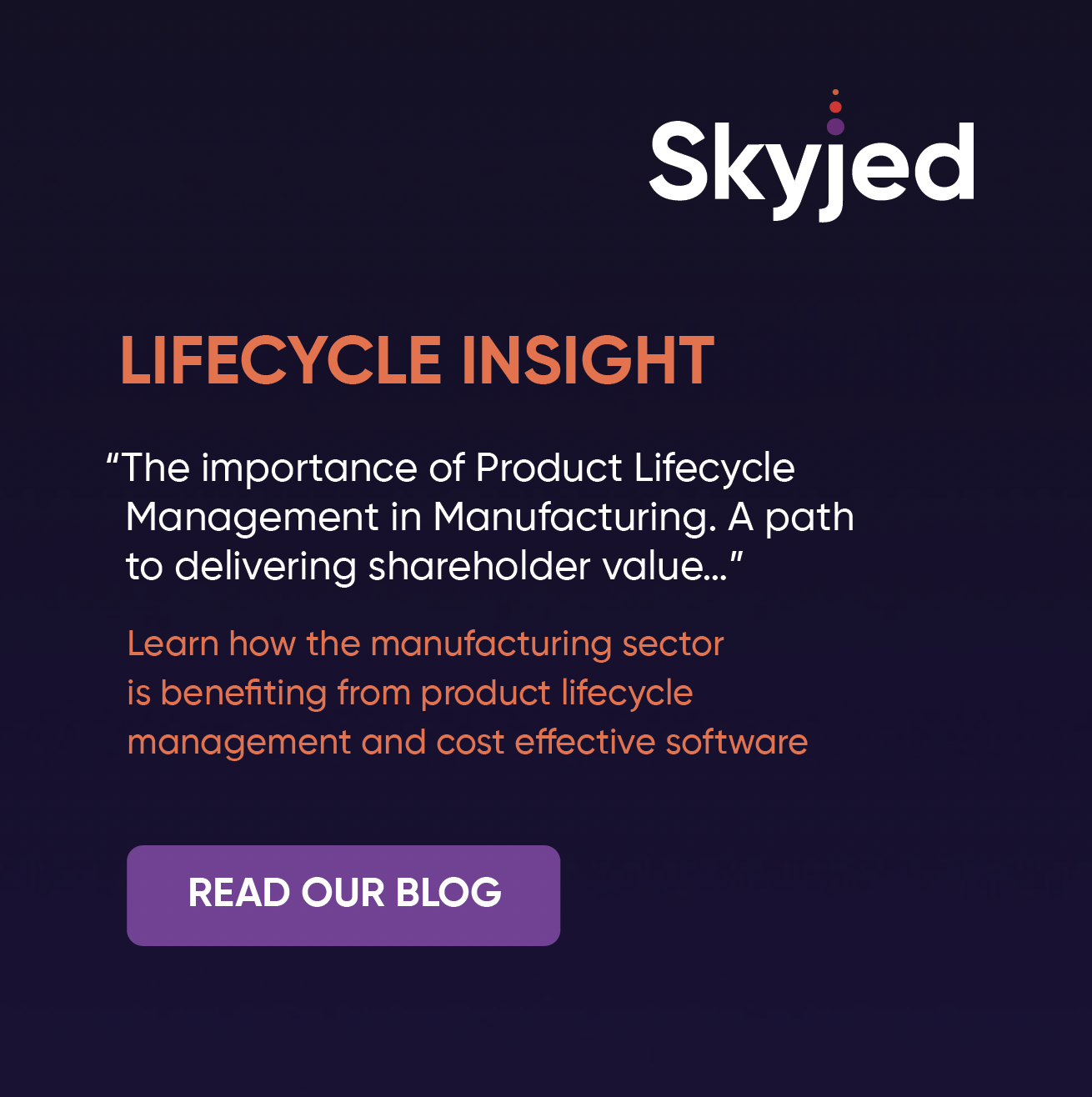 A path to delivering shareholder value, uplifting compliance, retention of deep knowledge, and risk/opportunity management.
Back in April 2011, Heppelmann wrote an article in Forbes titled "Product Lifestyle Management: a new path to shareholder value?" wherein he discussed the importance of PLM within a manufacturing environment and that this has to be one of the most important ways in which to enhance shareholder value.
Has anything changed?
In response to this question, Leica Ison CEO and Founder Skyjed and Dr. Adam Palm MD of Product Governance Ltd, discuss the importance of helping potential buyers of your company to know what they are buying and how a structured Product Lifecycle Management (PLM) system is a critical part of this.
In 2020 Adam founded Product Governance Ltd, which advises engineering and manufacturing companies how to become more efficient and effective through enhanced product governance, particularly when seeking to sell a company or preparing for Merger and Acquisition (M&A).
Leica/ So tell us more about what your company, Product Governance Ltd, does?
Adam/ Principally, we help company owners and investors improve the management of their engineering or manufacturing company in a structural and procedural manner so that when they sell, they sell for more. Of course, the converse also applies; we help buyers understand what efficiencies potential sellers are missing out on that the buyer will benefit from. In other words, hidden opportunities.
Leica/ You say opportunities, but do you also mean risks?
Adam/ Indeed. Those too. Often these opportunities and risks are baked into products from the very beginning. Right at product inception, but may not show themselves until a later stage of the product's lifecycle.
Leica/ How so?
A/ When the User Experience (UI), commercial justification or feature set have not been adequately communicated between Senior Management, product management with the design and manufacturing teams, assumptions get made. These assumptions are often 'outside the system' or 'in someone's head'. They might relate to reliability, manufacturability or even legal compliance.
Leica/ For that matter, you could also include service teams, supply chains, Quality teams, and the list goes on… for the whole lifecycle of the product.
A/ Absolutely! But hidden assumptions remain unless there is procedural structure and rigour to ensure that all the content that defines a product is understood, communicated and seen to be communicated. So to find opportunities or risks, we use experienced managers and engineers to look for hidden assumptions.
Leica/ So if there are hidden assumptions baked into products, as you put it, how do company owners, Directors or even Accounting based Due Diligence auditors really know what they have?
Adam/ Simple answer is that they don't; they just think they do. To make it worse, the assumptions appear to company Directors or owners as "unknown unknowns". Understanding this effect was the principle outcome of my Doctorate level research. I know it sounds obvious, but Product Lifecycle Management relates to company governance or a term that the manufacturing industry is becoming increasingly familiar with 'Product Governance'.
This is why I really like your company's software Leica. I can see how it actively works to reduce the occurrence of underlying assumptions and, thus, their affects from the outset, not just when an pwner decides to sell his company. It provides transparency, compliance and effective communication throughout the product development process, approvals, mid-life considerations. Even end-of-life.
Leica/ Which clearly has commercial benefit…
Adam/ It does. But not just the apparent improvement in reliability and manufacturability. When potential buyer comes to buy a company that is using your software to its fullest, they know what they are buying. Not just a whole bunch of spreadsheets, emails, scattered meeting minutes and knowledge trapped within people's heads approvals by someone somewhere... It also assists Directors with demonstrating diligence within their product portfolios. I believe Skyjed software will increase the value of the company's pre-sale. It will also increase value post-sale to the future buyer.
About Skyjed
Skyjed is an AI-powered digital product lifecycle management and governance SaaS platform that acts as the single source of truth for product design, health, performance, and governance.
Skyjed is an ISO-27001-accredited solution. It is designed to drive growth and enable product teams to strategically design and monitor products with automation smarts and faster insights to make data-driven decisions with confidence.
Skyjed's commitment to innovation and our customers has been rewarded with several industry recognitions including Technology of Year – Finalist in the UK Tech & Innovation Awards 2022, Finalist in the AFR Most Innovative Company 2022 and AFR Sustainability Awards 2022 and Regtech Female Founder of the Year 2021.
Experience the unique features of Skyjed:
AI-powered modern product lifecycle management and governance solution

Flexible to achieve different business goals

Pre-built design, monitoring, and review templates or easily build your own

Automated workflow triggers so you can identify opportunities as they emerge or monitor risks before they take hold

Access boardroom-ready product governance and product insight reports and dashboards

Team collaboration with review and approval workflows, actions & comments management, version control, and record keeping

Integrated workspace with product planning and scheduler capability
Download our Product Monitoring & Reviews Playbook to learn more