How product teams can succeed at lifecycle governance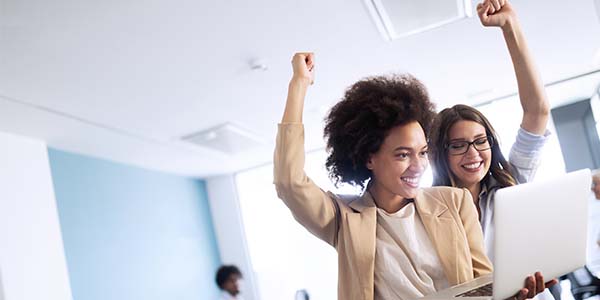 Product teams champion a customer-centric lifecycle governance approach to product management by incorporating a design, monitoring and improvement procedure throughout a product lifecycle. We have gathered some insights into what is and isn't, why it matters, and essential best practices. The simplest way to define product governance is to oversee a product through its lifecycle. And lifecycle starts at strategy setting at ideation through to launch, optimisation and eventual exit.
The challenge for product leaders lies in making the lifecycle governance fit smoothly with day to day product management decisions and maintain agility. Product leaders love to launch new products - and growth strategies. But how exactly does product governance fit in?
Building your skills in product governance is relevant to product leaders in any sector that faces regulation or cares about growth and sustainability. By incorporating product lifecycle governance early in a design and often throughout the lifecycle, product teams can improve customer experience, have confidence meeting regulatory requirements and deliver product value.
The best product leaders understand the broader ESG agenda (the ESG agenda is Environment, Social and Governance factors for a product lifecycle). So product governance is both mindset and a framework.
Product governance is also about a framework for designing, monitoring, and improving products with necessary insights, ownership, checkpoints, and controls. This allows product teams to get the right insights to help oversee a product that users love and meets regulatory requirements.
Product governance influences all stages of product management - from adding new products lines to optimising an established product to adapt to market and technology trends. Here are some best practices for how to approach your product lifecycle governance.
So what are the most important procedures?
Product Design
It's vital to ensure the right people get involved in product design. This helps ensure you design a product users love and sell it to the right target market. Involve customer experience, agile teams, legal and regulatory teams.
During product design, select product design templates in Skyjed based on your business goal. Your goal might be innovation and setting design and distribution obligations. You select and use these templates for Target Market Determination, complete them and move through approval controls to publish your design.
Approval controls mean getting someone else in your virtual team to review your design and improve the ultimate quality.
Pro-tip #1.
Skyjed users can access a Design procedure that is automated with tools you need to start a design and update it if and when required. In the Skyjed design workspace you can select from driver library all the templates you need for product discovery, shaping, regulatory requirements and Target Market Determinations. The great thing is that it takes minutes to set up your design and keep all the records.
Set rolling annual product schedule
Product managers can use a monitoring workspace to create events and get reminders for your annual rolling governance calendar to review the product to respond and address opportunities, issues or problems.
Pro-tip #2
The advantage of using a digital tool like Skyjed is that you can plan and set product management governance schedule, receive notifications when you are busy and set workflow triggers to watch over you product to identify any risks and opportunities.
Monitoring & Review
Product lifecycle governance includes cycles of monitoring your product, completing reviews frequently and incorporating improvements throughout the lifecycle. Monitoring is paying attention to your product in all the distribution channels with a focus on the customer.
Framing your monitoring and reviews down into an annual rolling product governance schedule is an opportunity to be strategic and proactive.
Pro-tip #3
Once you're in the habit of consistent reviews, also observe product triggers. Triggers are easy to set up, and you get alerts. They are one of my favourite strategic tools for product leaders.
It's easiest to start with annual product reviews. Reviewing the product end to end using the five domains (5D's) of product health. The 5 domains are:
revenue

value

customer experience

innovation

regulatory
Continuous Improvement
In product, lifecycle governance includes the practice of continuous improvement as an interactive cycle. This is best achieved by setting actions. Actions can be categories as a strategy or risk mitigation action. Placing actions and assigning them to your team with target dates leads to improvement and hence better decision making at both a tactical and strategic level. This is also useful as a way to engage and report to internal stakeholders.
Pro-tip #4
As a product owner, engage and report to stakeholders effectively about your product using Product triggers faced and the following action steps required. The reports are all automated in Skyjed, and Trigger reports can be viewed on your Reports and Insight page.
You can select the Manage tab to view all the history of your product design and monitoring. The entire record is helpful for sharing, handover between product teams or reporting to stakeholders - or if the regulator even comes knocking at your door.
Use modern tools
If your product team has a product lifecycle governance framework - but it's the old fashioned typewritten up in a word document or PowerPoint deck it means the work processes are inefficient. You will lack transparency across each product, and team engagement isn't much fun. Often teams send emails and go to governance meetings in 'meet and minutes' mode based on silos and tactical thought processes.
Using Skyjed
Skyjed provides a product lifecycle governance workspace with design, monitor & review, and continuous improvement steps all automated.
"Our friendly and knowledgeable customer success team will help you get up and running in 3 simple steps. Thanks to Skyjed's incredibly intuitive and easy to learn user interface, we typically see product team up and using Skyjed in a day and fully onboarded and operational in 2-3 weeks." - Andrew Chamberlain Chief Customer Officer Skyjed.
What are your thoughts on Product Gov?
If digital product governance is on your agenda, join us at this free masterclass https://bit.ly/mclassPLGov I'll discuss and introduce two modern lifecycle frameworks and share some templates you can use in your team today.
So if you want to modernise your framework and consider a tool to automate the essential procedures, get in touch. Request a proposal here
About Skyjed
‍Skyjed is a product lifecycle and governance platform. Skyjed's Ai-powered end-to-end product platform brings together every data point across the entire product portfolio into a single source of product truth. Skyjed was founded in 2017 and is headquartered in Sydney, Australia and London the United Kingdom. For more information, visit Skyjed