Unlocking Economic Success for Sustainable Products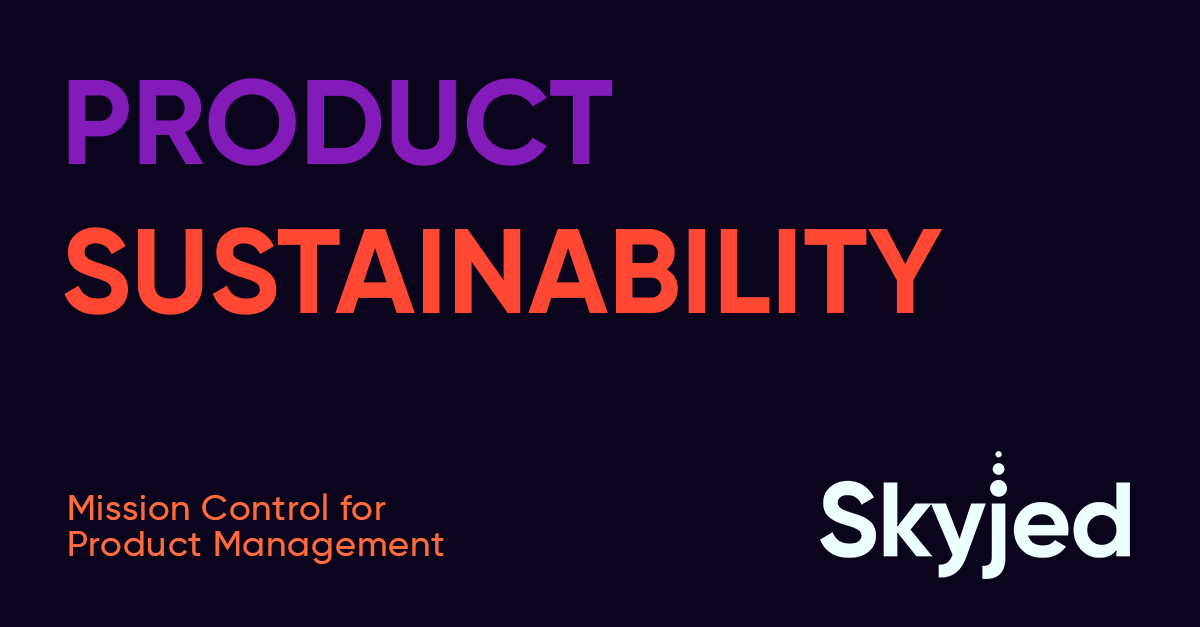 The offer and demand of sustainable products and services is gaining momentum, yet the main challenge is passing the numbers test (the P&L account must add up) and making sound business cases. Scaling sustainable products and services can be difficult and we encounter many barriers along the journey.
Why is it so challenging?
Primarily, because we are not used to consider the complexity of interrelations between organisations, people and the environment and we don't have the tools to do it. We usually think in terms of profit, revenues growth and costs. Our decisions are more often than not driven by considerations that inform the short-term rather than the long-term success of products and services. As a result, we overlook a whole range of non-financial factors known as Environmental, Social and Governance (ESG) factors that can have a financial impact on the business and its products and services.
The economic viability of sustainable products and services may not always be immediate, and businesses may need to make upfront investments in sustainable practices and process innovation. However, businesses that strategically integrate sustainability into their operations and products can not only contribute to environmental and social goals but also position themselves for long-term success in a world where sustainability is becoming increasingly important to consumers, investors, and regulators.
The success in integrating ESG factors in the decision-making process is derived from the extent to which we enact a cultural shift within organisations. First, this shift involves broadening our view by acknowledging that the bottom line that defines a product's performance is not only financial but also ecological and social. Second, our management decisions need to be informed by both financial and non-financial information.
One of the obstacles along the way is that we lack the toolkit including digital tools that can support the change. At Skyjed we have developed tools that can assist you to be strategic and embed ESG considerations across the product lifecycle to ensure that your sustainable products and services are profitable.
In this blog, I share with you 7 focus areas to leverage in your strategic product lifecycle management.
Product Leaders are encouraged to capture and use ESG data as a strategic resource to make informed decisions across 7 domains of product health: Design, Revenue, Value, Customer experience, Innovation, Regulatory and Sustainability. See below how each domain can be used to factor ESG data and make sustainability considerations across the lifecycle.
Design
The design domain captures your product idea and assumptions in order to create a sound business case. This includes opportunities and risks assessments.
In this domain, it is worth assessing the opportunities for enhancing existing products, creating new products or reaching new customer segments that emerge because of current or emerging social and climate challenges and innovations.
Start considering potential ESG related risks that can have financial impacts. For example, the transition to a net-zero economy can lead to new customer behaviours, changes in the price of the final product due to increased costs of raw materials and other.
Revenue
The revenue domain captures external forces on your product strategy so you can find sustainable growth and business success. This Domain helps you factor in trends in the market, understand your target market, customer persona and competitor analysis.
The environment is continuously changing and we are transitioning into a more sustainable and inclusive economy. It is important to get to know consumer behaviour trends related to ethical and sustainable products. For example, customers are increasingly preferring products that are produced, distributed, consumed and disposed with minimal environmental impact and in a socially responsible way (e.g. using clean energy sources and saying no to modern slavery practices in the supply chain). This has an impact on your product strategy and revenue streams.
Value
The value domain captures the areas of product profitability so you can assess the revenue from your product and be cost-effective. This section helps you get a picture of your costs and product margins and improve operational efficiency.
If your product has sustainability features (e.g. produced using clean energy, produced adopting socially responsible practices, designed with waste minimisation in mind and other) make sure to address the associated costs since the design stage. This phase is typically the most powerful and cost-effective point to address ESG topics like the resource footprint of future products and services. Also, bear in mind that sustainable practices can lead to greater efficiency in the supply chain, reducing costs over time. This can include reduced energy consumption, waste reduction, and streamlined logistics.
Customer experience
The customer domain captures your product experience and how you deliver value to the customer. The key to improving customer engagement and loyalty is tracking metrics that help you improve your product experience consistently and remove friction.
Ethical and sustainable management practices benefit customers in different ways, for example, enhancing consumer protection, data privacy and security, product safety and quality, and acknowledging sustainability preferences of customers.
Innovation
The innovation domain captures the areas that you need to assess to create future value for your customers and the resources you will need to successfully implement.
Sustainability often requires product and process innovation. It's important to set out plans, understand the trade-off and investment required to implement your innovation plans and ensure long-term solutions that are cost-effective.
Regulatory
The regulatory domain captures the areas that are important to product compliance and customer trust.
For decades, ESG reporting has been on a voluntary basis and most recently it is becoming mandatory for certain companies. We are witnessing an increase in regulations that aim at increasing ethical practices in the market and trust of customers and investors. This domain helps you to focus on mandatory ESG reporting and ensure alignment with regulations and standards around climate risk, modern slavery in supply chain and greenwashing issues.
Sustainability
The sustainability domain captures your sustainability journey and how it aligns with the broader ESG organisational strategy. Here is where you plan the ESG priorities for the product lifecycle and the supply chain, set ESG goals, monitor and improve the ESG performance of the product across its lifecycle.
Data quality in this domain can be poor as we are at the beginning of the journey and methodology for calculating metrics such as carbon emissions and water footprint are complicated. However, it is recommended to start defining your EGS goals and metrics following guidance found in the most popular global ESG standards and framework such as PCAF, GRI, TCFD, ISO etc.
Having sustainable products and services is increasingly important and Skyjed can help!
Skyjed is a powerful AI-powered product lifecycle management platform that helps businesses adopt a data-driven approach to product lifecycle management and embed sustainability. Skyjed's users can access data that they previously could not and use it to make better product decisions.
If you're not already using Skyjed, I encourage you to book a demo or trial our platform today to see how it can help you maximise the value of your product lifecycle and governance efforts. With the right tools and approach, you can ensure that your products are not only meeting the needs of your customers but are also sustainable and your organisation is meeting its governance obligations.
Watch our Skyjed demo.
If you want more information Contact the Skyjed team.