Why businesses can't do product governance without software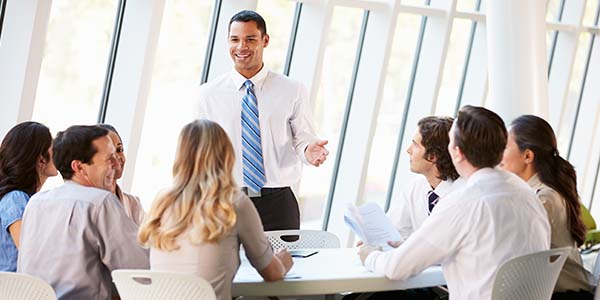 Many organisations - strapped for time - decide to start their product governance in-house using spreadsheets, Word or PowerPoint. The idea is to start with a tactical solution and then adopt a strategic resolution down the track. To overcome the difficulties of implementing product governance, product teams need a collaborative platform. By utilising digital product governance solutions such as Skyjed, product leaders can have efficient workflows and improve outcomes in all areas of product governance - particularly ongoing monitoring - an area regularly cited as the most critical and difficult.
At Skyjed, we have been working with businesses that have decided to gain the benefits of a digital solution and understand that you can boost efficiency with a software as a service solution or SaaS. The benefits of using a digital solution over a manual one mean you can quickly build a solution to product lifecycle management and regulatory requirements like DDO, ESG or FCA's product governance that puts everything in one place and is accessible anywhere.
Why adopt digital product lifecycle governance?:
alignment - between product, marketing and compliance teams

accountability - assigned responsibility for the entire product lifecycle

transparency - see what is going on in the product lifecycle

customer focus - differentiate and provide fair value to your customers.
A product governance framework can be broken down into four components and a centralised virtual space improves outcomes in all areas of product governance - particularly ongoing monitoring - an area regularly cited as the most critical and difficult.
design - collaborate and complete a product design with compliance teams. Set regulatory requirements and publish target market determinations.
distribute - share product information with internal or external distributors with version control and an up to date understanding of governance requirements.
monitor - continuously monitor products using trigger thresholds and re-usable templates to lift the standard of your product lifecycle management.
record-keeping - keep records in one place for instant access when you need them.
The risks of using the tactical solution
Using disparate systems means the monitoring phase across a lifecycle can be difficult and ineffective and lead to regulatory risks and brand damage. Poor alignment between marketing, sales and compliance teams leads to gaps in product information - or silo-based views.
What is the role of modern product governance software?
Modern product governance software means no IT infrastructure changes are required - being a web-based solution means it only needs a web browser to access the software. The idea of the software is that it reduces manual tasks by automating a complete workflow and provides real-time insights.
1. reduce the time by 50% to set up product governance
2. make the ongoing management and monitoring of the product lifecycle governance framework very easy – the Skyjed solution will do most of the work for you.
Product governance is the oversight of your products from the ideation stage, shaping, launch and optimisation phases until eventual exit. Product governance brings benefits to your product, marketing, sales and compliance teams, customers, and company. Good product governance is strategic, not a tactical or interim measure to tick the box on compliance. Watch this 6 minute video on how you can bring this to life
Product governance software helps organisations in all four components of product governance - design, distribution, monitoring and record keeping. So how can Skyjed's end to end product governance platform help product leaders stay on top of the design and monitoring of products?
A single workspace to manage everything
Check the status of a product portfolio or individual product is as easy a clicking a button. Dynamic reports that you can export to PDF and send in minutes.
Catch risks early
Use automated workflow to create product triggers in 1-3 minutes. Set the trigger and threshold and get notifications when you hit the point.
Manage actions
Set actions and assign to your governance team and get bell notifications to keep product governance teams on track.
Schedule events
Never miss an important product event - annual product review - across all your products. With event schedulers, tasks are visible and accessible to action on time - every time.
Templates you can tailor
Rather than starting from scratch, you can select product governance templates from the Skyjed marketplace driver library or create your own templates in minutes. This saves time and gives access to best-practice templates - from product design, monitoring, reviews for governance. It also includes strategic templates for growth and innovation and emerging areas like ESG monitoring. All the bases covered.
Record Keeping
Quickly access the complete history of a product and its lifecycle. Simple search tab to see the entire list of product designs and reviews - all with version control and collaboration history - for handover or reporting to management or the regulator.
Distribution channel information
Now you can ensure your product teams have the information about the product in the distribution channel. In addition to sharing target market determinations, Skyjed enables you to share and receive back product information with distribution channels with product portals or connect solutions.
The reality is that getting a clear view of your product governance is successful when you adopt software - getting away from unnecessary administration and disparate systems. Our customers tell us one of the reasons they choose Skyjed is that it is very cost-effective – and you don't need to hire additional product managers to have product governance teams work efficiently.
So if you want to modernise your framework and consider a tool to automate the essential functions, get in touch. Request a proposal here
About Skyjed
‍Skyjed is a product lifecycle and governance platform. Skyjed's Ai-powered end-to-end product platform brings together every data point across the entire product portfolio into a single source of product truth. Skyjed was founded in 2017 and is headquartered in Sydney, Australia and London the United Kingdom. For more information, visit Skyjed