Why consumer duty is vital for all product lifecycle teams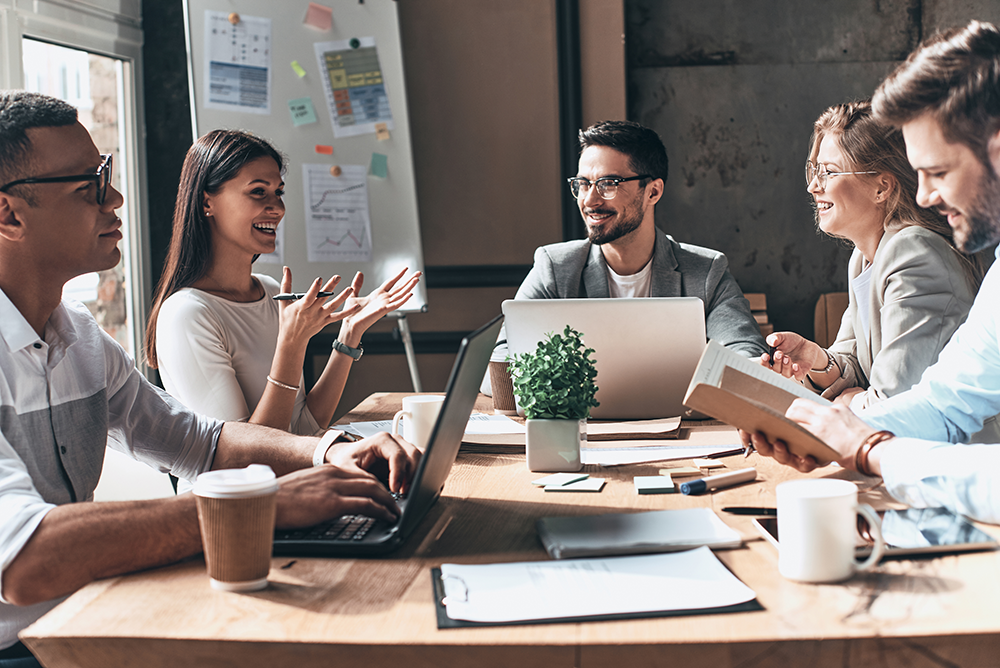 What is it, and why does it matter?
To achieve product growth goals, it's crucial to know your customers and be proactive about developing a plan for a fast-emerging area called consumer duty.
In this blog, we explore a customer-centric approach, consumer duty, and new expectations across the product lifecycle. Product teams will need to understand and drive good outcomes for the customer. This is as important an evolution for lifecycle management as agile is in your new product development. These new product lifecycle expectations include design, distribution of your products in sales channels, and ongoing annual strategic reviews.
What is a customer-centric approach to consumer duty?
The critical elements of the consumer and product relationship need to be in your annual product cadence. And data is vital for this emerging product management focus in the design and ongoing monitoring phases.
The primary four outcomes product teams need to monitor are:
product and service-specific
price and value as it changes across the lifecycle
consumer understanding
consumer support at the product level
What does this mean for product managers?
P

r

oducts and services

are designed to meet consumers' needs and are distributed appropriately in the sales channel.

(Design Phase & Launch Ready Review).





P

ri

ce and value

are part of the design phase to ensure that products offer fair value to your customers in the target market.

In this phase, a balance between the pricing model and the price point of products and services with the expected benefits is needed.

(Design Phase, Launch Ready Review & ongoing lifecycle monitoring for enhancements).





Consumer understanding

through communications (including product collateral, go-to-market materials, and product information) designed to enable consumers to make informed decisions.

(Design Phase, Launch Ready Review & ongoing lifecycle monitoring for enhancements or product changes).





Consumer support

is

designed to meet customers' needs throughout the entire customer/lifecycle experience.

This experience lets your customers realise the benefits of products and services without friction.

(Design Phase, Launch Ready Review & ongoing lifecycle monitoring for enhancements).
Why the need to digitise the product monitoring process is no longer a luxury
Now product teams can use a digital tool to have data and insights to make these decisions. Your product design and post-launch monitoring and review can now be managed in a digital tool, with ongoing reporting automated, and records kept for internal updates and the regulator.
Tactical solutions like email, manual spreadsheets, PowerPoint or Word, and shared drives can be done - but it's challenging and, quite frankly, a waste of strategic effort.
Using a digital solution to support your product growth and consumer duty expectations - is essential for strategic product leaders.
Suppose you want to ensure that you have data and insights to make these strategic decisions. Tools like workflows and product health scores give you a new level of visibility. In that case, a specific product management solution will ensure you have the best insights throughout a product lifecycle.
You can build accurate insights using Skyjed's product health check score to manage growth opportunities and risk in your product lifecycle. The health score of your product gives you true transparency.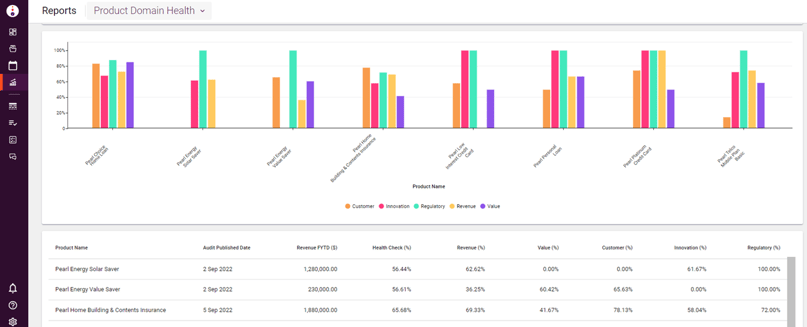 Skyjed receives high-value feedback from product teams on the ease of using Skyjed's workflow tool. These can be set up in minutes for automated alerts when you hit a risk or conditional trigger, e.g., customer complaints.
Skyjed's full-features product management and governance platform is built to help product teams grow their products and make compliance easier. Skyjed provides automation and digital tools in a single product management platform. Find out how you can get started on the platform today by requesting a demo or taking a peek at our free starter tier.
At the time of implementing Design & Distribution Obligations, Head of Strategy & Product, Michael McCormick validated that "Skyjed has reduced the amount of time spent on manual processes and implementation by 50%. They make ongoing management and monitoring of the Product Governance Lifecycle Framework and DDO very easy. The Skyjed solution will do most of the work for us..."
Download our Skyjed Overview to learn more about what some of our financial services customers are saying.
About Skyjed
Skyjed is an AI-powered digital product lifecycle management and product governance SaaS platform that acts as the single source of truth for product design, health, performance, and governance.
Skyjed is an ISO-27001 accredited solution. It is designed to drive growth and enable product teams to strategically design and monitor products with automation smarts and faster insights to make data-driven decisions with confidence.
Skyjed's commitment to innovation and our customers has been rewarded with several industry recognitions including Technology of Year – Finalist in the UK Tech & Innovation Awards 2022, Finalist in the AFR Most Innovative Company 2022 and AFR Sustainability Awards 2022 and Regtech Female Founder of the Year 2021.
Experience the unique features of Skyjed:
AI-powered modern product lifecycle management and governance solution

Flexible to achieve different business goals

Pre-built design, monitoring and review templates or easily build your own

Automated workflow triggers so you can identify opportunities as they emerge or monitor risks before they take hold

Access boardroom-ready product governance and product insight reports and dashboards

Team collaboration with review and approval workflows, actions & comments management, version control and record keeping

Integrated workspace with product planning and scheduler capability
Download our Product Monitoring & Reviews Playbook to learn more.