How Whitespace optimised Product Lifecycle Management and visibility, saving time and costs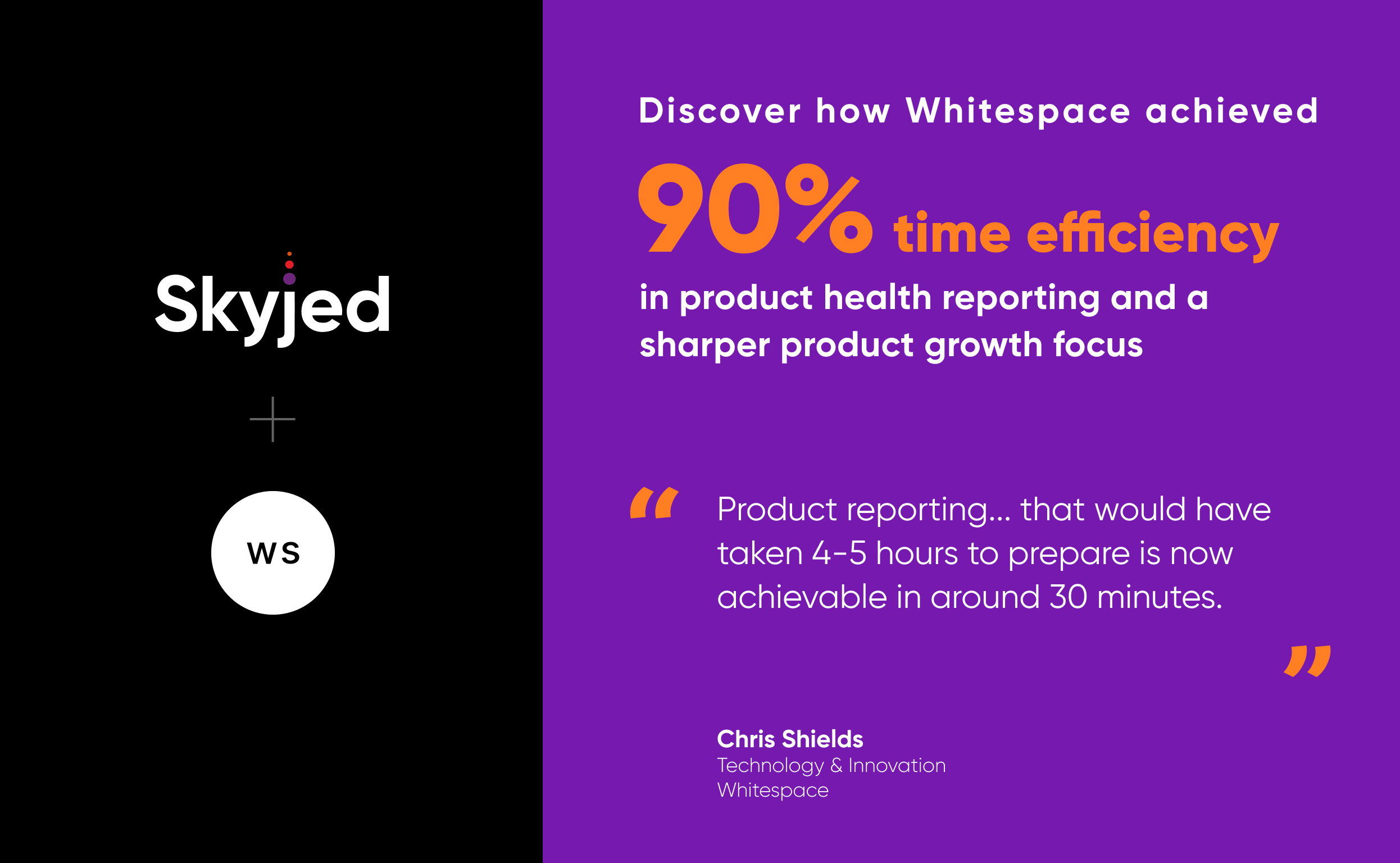 INDUSTRY USE CASE:
Software & Technology

New Product Development

Product Lifecycle Management
Whitespace, a global software technology company, helps companies design, develop and build new ideas, products and ventures.
OVERVIEW:
Whitespace makes the "What next" happen.
They help businesses innovate, from the small things that can make a big difference to more-involved 'Eureka!' projects.
Whitespace needed a centralised solution to:
Operationalise their Product Lifecycle Governance Framework to enable assessments on the design and health of their products, across all lifecycle stages.
Collaborate with team members and the leadership team on the status of their products with visible goals.
Provide automated reporting focused on product health, performance, governance, risks and strategies.
Automate product review triggers to identify and manage risks.
Enable a greater focus on product growth by providing a product growth toolkit.
Save time as existing processes required high effort and time.

1. KEY CHALLENGES:
Whitespace sought a solution to address the following challenges:
To reduce effort and improve visibility on product health and status.

To reduce the time spent on updating colloborators and the leadership team about product developments.

To follow a framework that allowed more time to be dedicated to enhancing product performance and facilitating growth.
2. STEPS TAKEN:
With the Skyjed platform, Whitespace predominantly self-served and:
Defined their product landscape and assessment process.

Utilised Skyjed's comprehensive pre-built product design and review drivers and templates.

Commenced developing custom drivers to build for experimentation reporting.

Accessed automated reporting dashboards focused on product health, growth, governance and risks

Chris Shields, Whitespace Technology and Innovation Manager
"Skyjed has provided an invaluable toolset to support product management throughout the lifecycle of a product or suite of products. Through their flexible and comprehensive Design and Audit tools, we have been able to efficiently and transparently document the health and status of our products in a single, centralised location.
Whilst this could be accomplished through traditional decentralised tools, bringing together this information into a cohesive checklist and accompanying reports has polarised key product health and readiness information that couldotherwise have been missed.

Further to this, the Product Audit reporting has allowed us to quickly compile large volumes of product information into an easy to digest summary and score, that we make available to our senior leadership teams and has been received very well.

Product audits and findings in a presentable format that would have taken 4-5 hours to
prepare are now achievable in around 30 minutes, allowing us to devote more time back to other valuable tasks. Whether you are managing one product or many, Skyjed has provided a capable framework to make sure you are robust and diligent in your product management role."
Download the Whitespace Case Study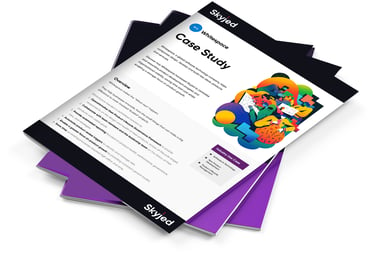 About Skyjed
Skyjed's AI-powered end-to-end lifecycle and governance platform is mission control for product management. Bringing together every data point across your entire product portfolio and lifecycle into a single source of product truth, it gives our clients a new perspective to make more strategic lifecycle decisions to launch, monitor, optimise, and win with brilliant products.
Our industry-leading platform has received numerous awards and recognition from clients and industry bodies, demonstrating our commitment to innovation and excellence.
Watch the Skyjed demo
If you want more information Contact the Skyjed team.