How Australian Unity saved time and streamlined Product Governance for DDO Management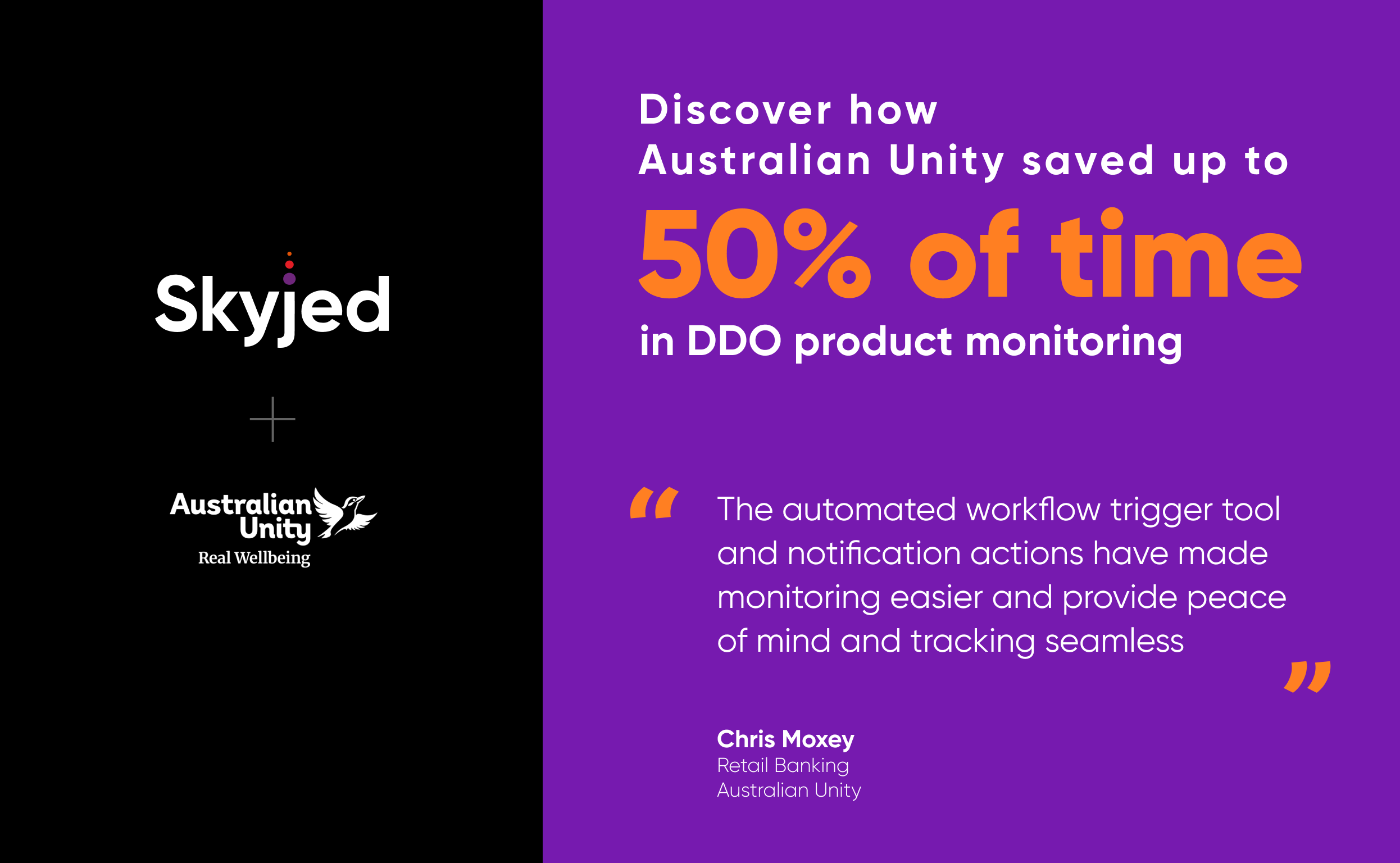 INDUSTRY USE CASE:
Financial Services

Design and Distribution Obligations (DDO)
Established in 1840, Australian Unity is Australia's first member-owned well-being company.
OVERVIEW:
ASIC introduced the Design and Distribution Obligations (DDO) on 5 October 2021 to ensure that a customer-centric approach is embedded into every financial organisation as part of a Product Governance framework and to ensure the protection of consumers and product trust.
Australian Unity needed a centralised solution to:
Operationalise their Product Lifecycle Governance Framework.

Collaborate with stakeholders and create Target Market Determinations (TMDs) which specify the consumer class and distribution conditions and reporting for each product.
Manage TMD versions and approvals with record keeping and regular updates.
Facilitate and automate regular monitoring and reporting of products to verify alignment with their TMD.
Automate product review triggers as early warning indicators for the investigation of potential TMD deviations.

1. KEY CHALLENGES:
To comply with the regulation, the product team needed to:
Define and implement a Product Governance process.

Consolidate data from multiple sources.

Establish regular product reviews with an audit trail.

Develop a mechanism to enable product review triggers and thresholds.
2. STEPS TAKEN:
With Australian Unity, Skyjed established:
A set of product procedures and practices including automated product review scheduling.

Integration paths to collate product data from various sources into Skyjed.

Advanced Onboarding and Australian Unity's Product Lifecycle Governance framework to enable effective product monitoring.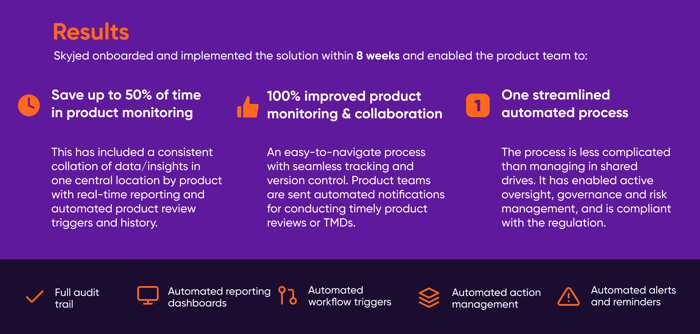 Chris Moxey, Australian Unity's Retail Banking Manager
"The Skyjed solution is easy to navigate and provides a full audit trail for managing Australian Unity's Design and Distribution obligations. The automated workflow trigger tool and notification actions have made monitoring easier and provide peace of mind and tracking seamless".
"It's less complicated than managing product obligations or monitoring in shared drives with desktop applications that are not fit for purpose. The DDO Insights and Governance Dashboards provides a good snapshot and have made it easier to provide regular reporting to stakeholders. The Skyjed platform is continually improving with addtional features including customer roadmap requests for continual optimisation".
Download the Australian Unity Case Study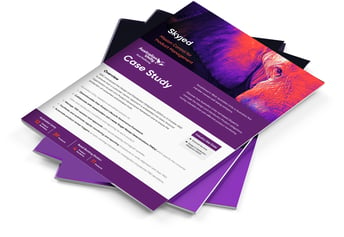 About Skyjed
Skyjed's AI-powered end-to-end lifecycle and governance platform is mission control for product management. Bringing together every data point across your entire product portfolio and lifecycle into a single source of product truth, it gives our clients a new perspective to make more strategic lifecycle decisions to launch, monitor, optimise, and win with brilliant products.
Our industry-leading platform has received numerous awards and recognition from clients and industry bodies, demonstrating our commitment to innovation and excellence.
Watch the Skyjed demo
If you want more information Contact the Skyjed team.