What agile teams can do after launch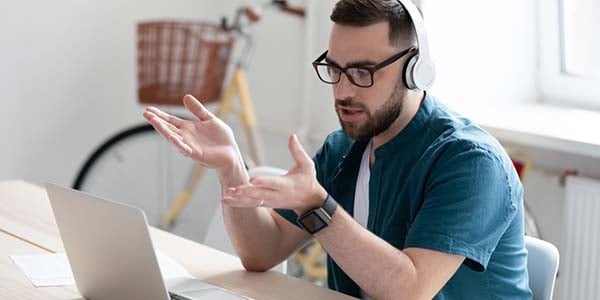 Agile provides a great framework and suite of tools to support business teams in new product development. However, once these products are launched in the market, a flexible product governance framework for managing growth and compliance often falls away, to the detriment of the business. Good governance ensures your product is fit for purpose and meets regulatory obligations post-launch. Good governance sets a foundation for long-term growth.
Product governance has just gotten harder.
The challenge of collaboration between product development, lifecycle management and compliance teams has always existed. However, right now in these times - this is more challenging as we move to remote and virtual working. Many global surveys for years have shown that - silos, unclear roles, competing objectives and ad-hoc reviews lead to low product growth and unproductive product teams.
Based on my years of leading product growth and lifecycle teams, I've developed a simple product governance framework to help product managers make better decisions and direct successful product growth and compliance. Best practice post-launch product management sets a product monitoring framework to ensure successful and timely decisions as the market or regulation changes . Setting the foundations of a continuous monitoring and improvement framework will not only break-down silos - it will streamline and improve how your report on emerging risks and course-correct for long term product success.
So what is involved in an end-to-end product governance framework:
Step 1: Set a product governance calendar
In times like these having a product vision and strategy is essential. The reality, however, is that the market changes and new regulations like modern slavery and design and distribution obligations impact on a product strategy. To keep on top of these changes reviewing your product end to end will help ensure your product is fit for purpose and meeting customer needs. In a product governance calendar, you can schedule a routine of cross-functional reviews, triggers and notification with your business teams. A product monitoring framework and governance calendar will set the foundation for long term success.
Step 2: Consistently monitor your product
Product leaders now need to review all products with structure and routine to ensure they remain fit for purpose, meet customer needs and regulation obligations. A product monitoring framework should give visibility across the end to end product value chain and support meeting regulatory obligations. Skyjed product lifecycle, risk and governance tool comes with product governance and monitoring framework built-in and ready to go. It is unique as it steps you through your product monitoring and generates reports including a product health-check score and product risk profiles.
Step 3: Action and continuous improvement
If you are finding it difficult to focus and set your priorities or track your risk areas, we recommend setting two types of action plans - strategic and risk mitigation. Set these actions, assign to a team member and track the actions. Setting risk actions helps you update management on emerging threats and increase your chances of identifying risks early. This means you can reduce the impact and intervene early. Adding the Skyjed health-check score means you don't need to have a truckload of reports to get management or the Boards attention and support. For executives and boards, it brings transparency and forward-looking insights.
What are the tips of how to lead your product after launch for success?
Collaborate and invite a cross-functional team

Start a disciplined product governance calendar

Monitor emerging risk and set action plans to improve

Start using automated software to reduce the time it takes to monitor and prepare reports

Keep on top of non-financial product risk and address emerging social and governance issues like climate-related risk and modern slavery
Product lifecycle governance is a critical function in any product-led business.
"Product governance at scale is a hot topic right now. We are seeing a lot of businesses adopting an agile approach for new product development, but facing challenges building the bridge between agile development teams and product lifecycle and compliance teams. Investment decisions are being based on the wrong drivers, growth opportunities are being missed, the risk isn't being sufficiently identified, and products which should have been exited years ago are still taking up valuable resources within the business". Leica Ison Founder of Skyjed
Emerging artificial intelligence and machine learning SaaS tools can help product leaders close the product governance gap and make better product growth decisions. Product teams are familiar with using analytics dashboards and tools like Jira, which are great for new development but just don't help when you have to make forward-looking growth, risk governance decisions. Emerging tools like Skyjed are fundamentally different and bring the benefits of automating all the steps you need to manage your product after launch with real-time automated governance reporting.
In a software tool like Skyjed, you can wake up in the morning from anywhere in the world and jump into your product workspace. At Skyjed we have created a Product 360 workspace where you can create product strategy, monitor end-to-end and complete an AI-based health-check of their product in minutes not weeks, identifying areas of risk or untapped growth opportunity. Skyjed does all the heavy lifting for you and uses sophisticated tools and algorithms, built on decades of experience and proven strategic framework, to provide product managers with an edge in managing they are in-market products. Its saves time on reporting and governance meetings and makes it easier to assign and track actions.
For many product managers, this view of their product is often out of reach, as they are primarily swamped by administration and backwards-looking product reviews. Being freed up to navigate an audit the degree to which their core products strategy is hitting the target market, providing the right product experience and being able to respond to change quickly and regulation, in such a simple way, is a total game-changer.
Skyjed streamlines how your align and report with Board-ready reports to update senior executives:
"The Skyjed product lifecycle, risk and governance tool also ensure Board Directors get a transparent and independent review of their product portfolios and confidence that product governance is embedded in the day to day operations of the business.
Skyjed is designed to address product governance challenges in product and technology organisations of any size or sector.
Learn more with your tailored resources. Check out our detailed guide on solving product strategy adjustment and virtual team alignment. How to re-evaluate product strategy and forecast the COVID effect as you respond and adapt.