How To Use Triggers For Product Lifecycle Decisions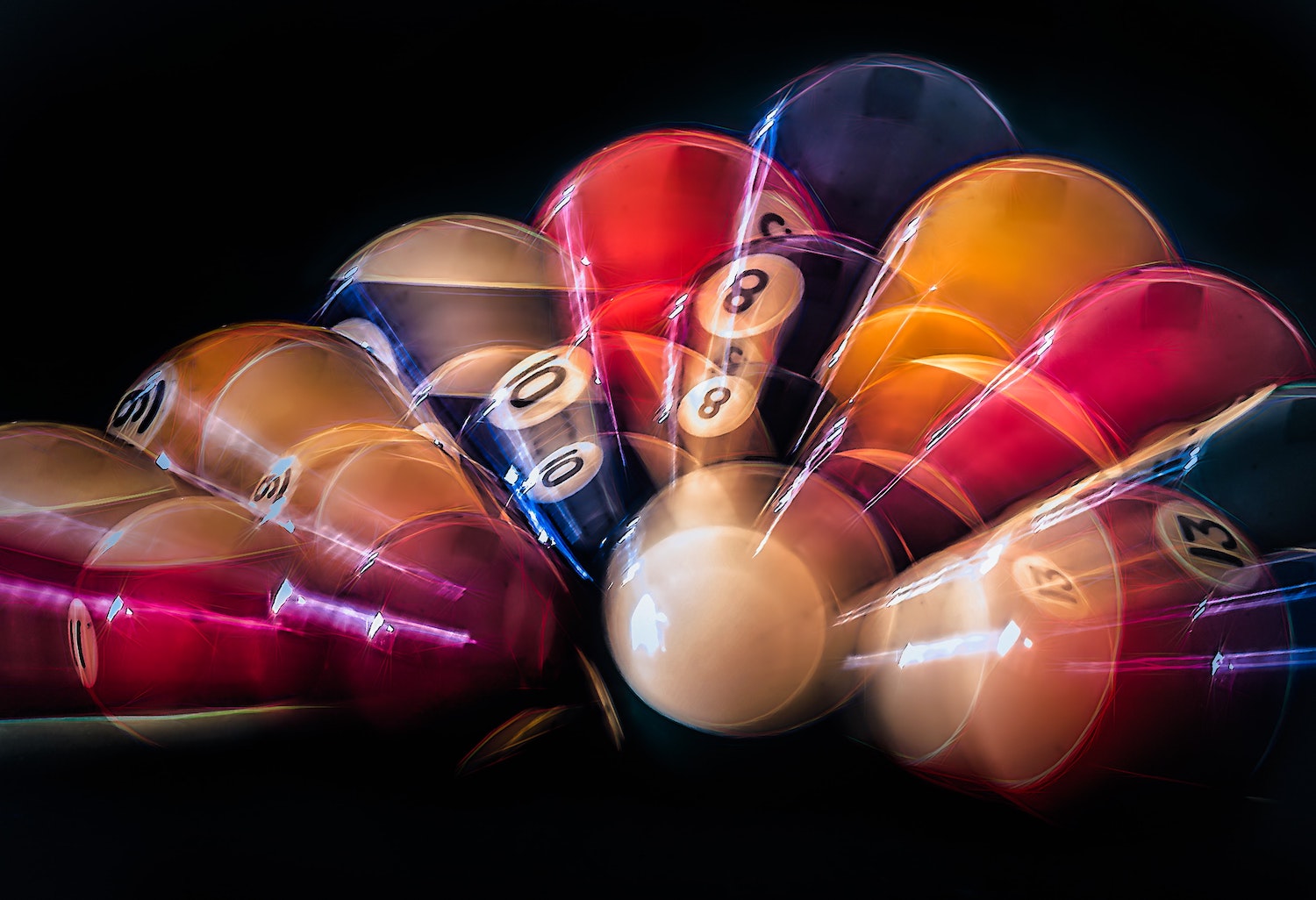 Do you find there's widespread assumption that product lifecycle managers do not drive the growth and innovation agenda as much as new product development teams? Here are our thoughts on challenging the assumption.
Product lifecycle managers can actually add more margin enhancing value and be more innovative since they naturally get closer to the customer and their pain points and issues.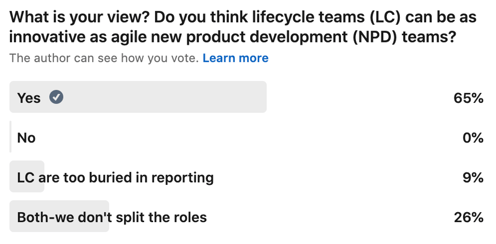 Recent survey with product lifecycle managers
There are also different ways of creating value. It is not all about revenue. Creating value as a lifecycle manager usually entail more than just revenue growth, it includes transitioning mature product categories to make a new product.
One of the most important jobs for a product leader is setting clear product goals and reviewing them with a consistent cadence. These are the types of lifecycle metrics and measures helpful to deliver margin enhancing innovation to an existing portfolio:
Revenue growth
Customer experience and growth
Customer retention (reduce churn)
Margin improvement
Brand/reputation/customer trust
Insider tips
Set clear revenue targets broken down over time series
Understand industry or segment growth rates
Understand drivers of revenue, e.g. volume and price
Demand growth at acceptable margins
Customer Experience & Engagement
Skyjed Product Feature: Using Triggers for Lifecycle Management
Triggers are an effective tool for product leaders to keep on top of their product strategy and get early warning on emerging customer issues that may lead to regulatory breaches.
The indirect result of triggers is getting the advanced warning across customer complaints and sales data in a launched product. It helps you consider both opportunity and threat.
This monitoring tool defines the events that would lead you to think about whether your product is still fit for the target market.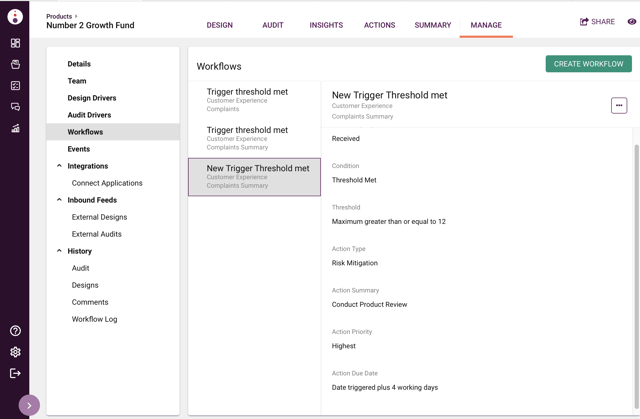 Examples of trigger events:
Sales - a spike in sales or unusual/unseasonal trends
Sales to a new segment in the market / outline the target conditions you have set.
Change in the profile of customer complaints - change in how many—type of complaints or resolution time.
A trigger should lead to some action - don't treat them as a reporting tool. There are two types of activity to take forward:
Strategy action
Risk mitigation
A threshold set for customer complaints might be measured over a three-month rolling average with a relevant trigger points set.
Here are some of the Skyjed's other best features to lift your product governance in 2021.
Monitoring & Reporting tool
By simply using a Design and Product Auditing workspace to set and monitor your Target Market Determination (TMD), Lean Canvas and validating your customer and market assumptions in Skyjed's AI-assisted auditing and reporting tool, you'll be able to monitor and review the following non-financial risks: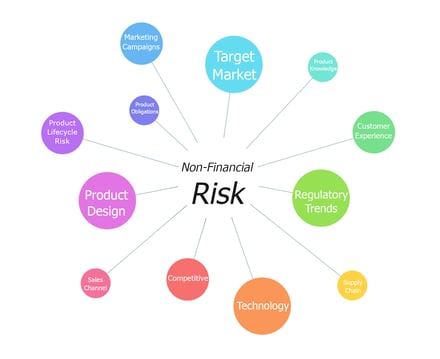 Product health check report
Using the Skyjed tool to set growth strategy, target market requirements, and track regulatory obligations, you'll be able to generate real-time and automated health check and risk snapshots. These reports are designed to save time in reporting of strategic product lifecycle insights. They are useful for Chief Product Officer to update the compliance teams in proactive manner.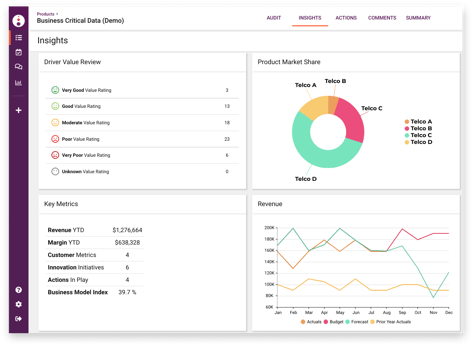 Risk Matrix
Our new risk matrix feature supports product managers with review monitoring of product risks. There is also an automated product risk report that saves valuable time spent on administration.
A key benefit of this new feature is enabling product managers to see emerging risks in their lifecycle and undertake early course-correction of their product strategy.
The Skyjed product lifecycle management and governance platform provides organisations with a 360-degree view of their product portfolios health and risk status while facilitating collaboration, transparency and product trust in the day to day operations of the organisation.
Getting product lifecycle management right is critical to success. If you want to find out how Skyjed can help improve compliance and strengthen your product with our AI driven platform, feel free to get in touch.