Product Lifecycle Monitoring as Product Priority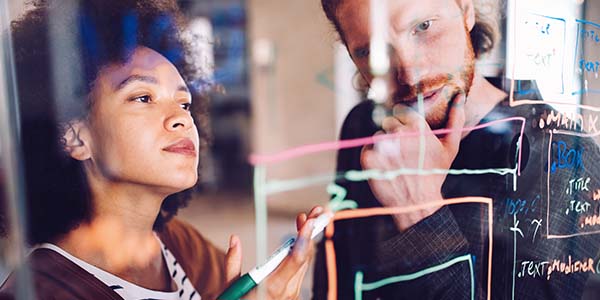 Are your products designed & operating in a way that is clear, fair and not misleading? Whether you're launching a new or enhancing an in-market product, developing a monitoring plan becomes a crucial part of your success. By digitising your lifecycle monitoring processes, product lifecycle strategies can be executed faster and save significant amount of time. Today in our Product Lifecycle Governance 101 we are breaking down step-by-step what goes in a product monitoring plan and how you can automate the steps to save time and be more strategic.

All products need a monitoring plan so you can swiftly change tack when you need to:
1. A new product, it should be part of your execution and launch-ready criteria.
2. An in-life product, an annual rolling plan for monitoring and reviews. You can watch our modern product lifecycle governance & annual product reviews masterclass here.

What is monitoring?
We continuously monitor our products and experiences to understand ongoing value and performance. Its an ongoing process from Day 1 of conducting reviews - the initial review and an annual one.

Monitoring also informs the strategic direction of the product, e.g. pivot, enhance, extend or sunset. The reality is: product lifecycle monitoring and governance is set to become a much more significant part of a company's product capability and growth. As business strategies shift - and become more complex - product teams will need to not only launch new products but optimise and manage the final use of a product.
Product lifecycle monitoring tools that support agile product design and in-market monitoring will become part of the annual rolling product governance schedule. Product teams can reap the benefits of using a modern product lifecycle governance platform.

Why do we need one?
1. lifecycles becoming shorter
2. new and increasing regulation
3. product governance trending globally
4. volatility & disruption across all product lifecycle

Three things go in a plan:
A product monitoring plan covers the key areas to monitor - sometimes called triggers and a review cadence. Product decisions can be executed faster and more effectively. Product monitoring and reviews are often viewed as one-off or annual lifecycle events in a product team. For product lifecycle governance to become more effective using an automated tool for lifecycle monitoring will become standard. By digitising the lifecycle monitoring starting from day 1 launch and across the entire lifecycle with a purpose built tool like Skyjed, product monitoring and reviews can be executed faster and save a significant amount of time.
Here is what you can automate and put in a monitoring workspace:
1. Product monitoring: with templates and cadence, e.g. monthly customer complaints, cancellations
2. Product Review: templates and schedule for Initial review and annual review.
3. The only other area to consider is out-of-cycle reviews. These are also called Trigger Met Product Reviews.

A modern product governance platform defines conditions or trigger points. These triggers that are set with an automated workflow provide an important early warning health-check. It's like having a digital assistant on watch for you and they send you an alert when hit a trigger threshold. So that means you dont even have to remember what trigger threshold you set for each product - you will get a notification and log history in your monitoring workspace.


How long does it take?

The Old Way:
Chasing down information across disparate systems is a product mangers nightmare - emails, share drive, PowerPoint decks and excel. The preparation is a marathon.

The Modern Way:
Using a digital tool like Skyjed, it's a sprint - having a single place to design, launch, monitor, and optimise saves time and makes us more strategic. You can be ready to monitor a product for DDO or FCA annual reviews or any business goal in under 30 days. Kick start your product governance & ESG monitoring using a modern product governance platform.

How to use automation in your product lifecycle management

We started these ProdGov 101 & Insights ongoing weekly series to help you discover a whole new take on leading revenue growth and addressing ESG across a product lifecycle. A modern product governance solution.

We hope these insights help on your lifecycle journey.
So if you want to modernise your framework and consider a tool to automate the essential procedures, get in touch. Get in touch here
About Skyjed
‍Skyjed is a product lifecycle and governance platform. Skyjed's Ai-powered end-to-end product platform brings together every data point across the entire product portfolio into a single source of product truth. Skyjed was founded in 2017 and is headquartered in Sydney, Australia and London the United Kingdom. For more information, visit Skyjed