Reboot your product growth for 2020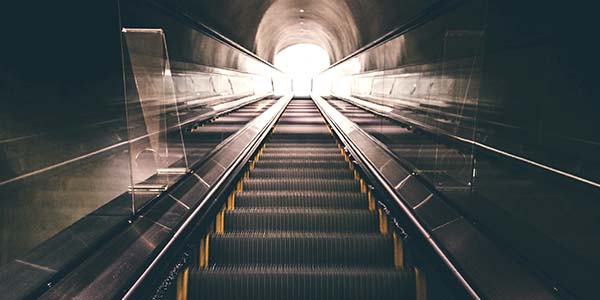 Understanding product health can help you find growth opportunities, and improve customer engagement – and now it's never been easier to take care of your product. Our 5-day product guide shows you how.
Transform your product health and boost commercial growth with Skyjed's 5-day product guide.
Monday - Get a handle on market and competitors.
Problem
Markets are changing rapidly in our digital era, and it's no longer enough to review your competitors on an annual basis. More and more product leaders need to assess their market, competitors and value proposition.
Solution
Assessing your market and competitors need not be complicated. It's about asking the right questions. As well as understanding your competitors, review how they are finding growth. Maintain your grasp of competitors by reviewing monthly – often great insights come from your sales team.
Tips (or How to Fix it)
Analyse your market and competitors with these areas:
List the top 10 competitors
Rate their market structure – e.g. challenger, leader, emerging player and visionary
For each competitor list out how they are unlocking growth
Compare your target market and value proposition– know your product buyer persona and influences
Understand your market size and underlying year-on-year growth metrics
Tuesday - Fine-tune your product value and margin
Problem
Product profitability is critical to the commercial success of your business – however, a lot of business don't break down or allocate costs to individual or product portfolios. Sales or revenue are essential. Profit is what matters.
Solution
You need to be able to start by identifying and segmenting your product costs. Build out a better understanding of your product's direct and indirect costs. Start by defining the biggest 'buckets' of the cost areas that relate to your product. This section helps you get a grasp on your product costs and product margins.
Tips
Analyse your product value and margin with these areas
List out main cost areas for your product – fixed or variable
List out cost areas as customer, product or operational
Understand the prior year margin % performance and forecast for the next 18 months
List out a cost improvement plan – areas where a process, gap or bottleneck can be addressed
Wednesday - Reset your customer focus for product success.
Problem
Customer engagement is a critical result area for all product managers. However, it can be challenging to understand all of your customer experience and engagement factors if your organisation is built around silos or has hand-offs between agile and product operation teams
Solution
Build out a customer journey map and key engagement metrics. Customer engagement includes awareness, consideration and buying decisions through to any ongoing interactions (often called customer success). You can't improve customer engagement and trust unless you measure it.
Tips
Analyse your product experience with these areas:
Understand the various channels a customer can become aware of, consider and buy your product. List both direct and indirect distribution channels
Map out a customer journey map, the friction and breakpoints.
List out the areas you want to measure and gather data on monthly and quarterly performance.
Develop a customer experience improvement plan for your product.
Monitor the success metrics monthly and track actions. Ideally, this would include 'shadow buying' and a visit to your customer service team to get their grass-roots input on what is driving customer complaints.
Thursday - Capture your regulatory obligations
Problem
Having a single point of accountability to set and monitor product regulatory obligations can be hard. It is challenging to ensure your product is designed for a specific target market, including monitoring any distribution and post-sale conditions and restrictions.
Solution
Set the product design obligations for your product and engage your regulatory and legal teams to monitor and review any triggers or changes. Understand what a 'negative' market is for your product to avoid customer trust issues.
Tips
First, start with a regulatory pipeline – the regulatory trends impacting your product.
Define your market segments and target market for the product. For your ideal target market, define a product buyer and user persona - their needs, behaviours, and objectives.
Conduct a monthly review of your distribution channels and make sure they understand any restrictions or conditions on your product.
Issue a report on the health status of your product compliance and customer complaints
Monitor the monthly success metrics and track non-financial risk actions.
Friday - Find innovation opportunities
Problem
Product innovation never stands still, and therefore you must have a routine to monitor, update and evolve your product innovation plans.
Solution
Product innovation can be an initiative that delivers a business outcome and solves a customer problem – growth, margin performance, customer retention or experience or regulatory compliance for product trust.
Tips
List out the substitute products and adjacent markets for your product category and complete a SWOT analysis
Define your industry dynamics
List out all the campaigns and initiatives to improve your product in 90 day rolling plans
List out your roadmap – new features or new products
List out your big innovative ideas – things that are in the medium-term horizon – i.e. your 2030 view
Everyday
Although launching a new feature or product might be the first thing that comes to your mind for product success. It's essential to also think about disciplined updates of your product 360-degree health status, risk profiles and 90-day actions.
Risk should always include financial, non-financial and operational risks. Risk can be forces like:
Technological innovation (market or competitor)
Regulatory changes
Disruption to supply channel or modern slavery
Product or service performance
A new entrant to the market
IP risks
Negative target market
Knowledge retention
Climate change
Are you looking to save time and deliver product success in 2020? Check out Skyjed for a complete 360-degree view of your product health and risk status in hours not weeks. Save time with automated insights, reports and our unique product health-check index.
You might also be interested in our other blog posts: