Why product leaders need to be at the forefront of lifecycle governance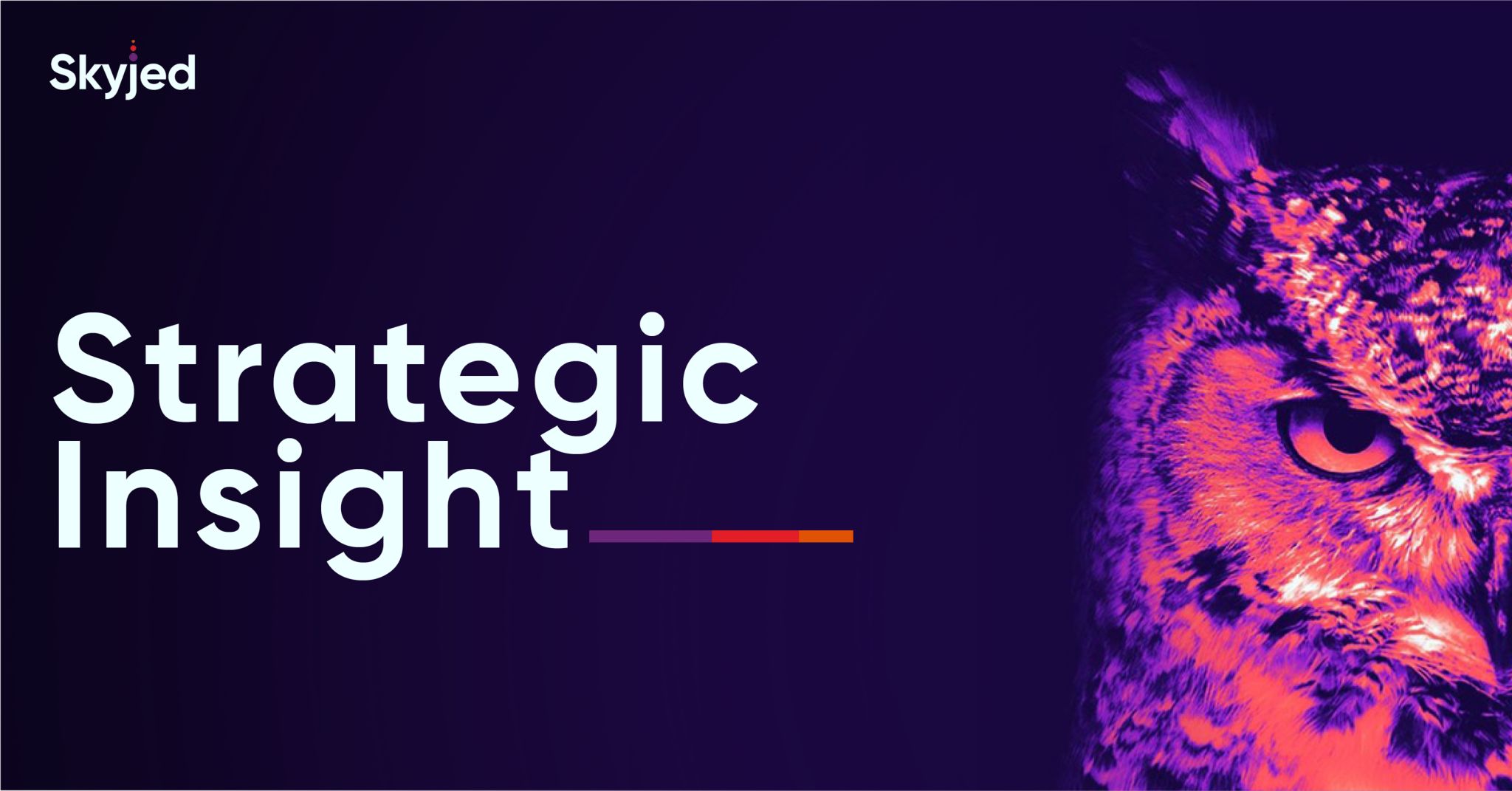 Product governance is a great framework when you want to excel at strategic decision-making and balance growth with compliance. It enables you to understand your product across all stages of the lifecycle and produces insights that mean you innovate and improve your product based on sustainable, social and reputation aspects. Today a in this blog a quick rundown on why product leaders need to be at the forefront of lifecycle governance.

Let's break down what product governance is all about first.

Product lifecycle governance refers to the framework a company uses to manage product development, launch, monitoring and sunsetting. It is about making good, strategic decisions.

It is essential for product leaders as it ensures that products are designed and sold consistently, leading to better outcomes for the organisation, its customers, and the planet.
Product governance components
Product governance brings together four areas of lifecycle management and includes five different components:
Product design and launch
Product distribution
Product monitoring & lifecycle assessments
Continues improvement and risk management
Product reporting and record keeping

Lifecycle governance includes product design statements, target market assessments, product launch-ready checklists, monitoring performance and doing annual lifecycle audits and risk matrixes.

Product leaders need to be at the forefront as they are responsible for a product's overall direction and success. Product managers need to consider the entire lifecycle of a product, from design to eventual end use, and make decisions that will drive business growth (profitable) while also addressing sustainability and social issues.

Product leaders are responsible for creating a product vision and strategy that aligns with the organisation's overall objectives, culture and values.

Chief Product Officers need to ensure that a product is developed, marketed and sold in a way that meets customer needs and addresses sustainability issues. In doing this, the overall end-of-life phase is managed and ensures that the product is sunseted in an environmentally friendly way.

By being at the forefront of lifecycle governance, product leaders can help their CEO and company to create profitable and responsible products and develop a reputation for sustainability and social responsibility.

In summary, product leaders are the key decision makers of a product; they need to be aware of the sustainability and social issues that arise during a product's life cycle to make sure that their product aligns with the company's overall goals and values while being responsible.
Are you a Product manager looking for a comprehensive platform to help you excel in product growth while meeting compliance obligations? Look no further than Skyjed!. Our product lifecycle and governance platform is designed to help product leaders from any sector ensure product trust and sustainability. With Skyjed you can automate the entire product lifecycle from design to launch, monitor and eventual end-use, making it easier than ever to ensure product success. Take your product management to the next level with Skyjed.
A Product Governance working example
To get started with product lifecycle governance, you should first understand the key principles and goals of the process. Then, you should establish a team responsible for managing the product lifecycle, which may include team members from marketing, risk and compliance, legal, sales and product operations. It's also important to establish a clear set of procedures for each step of the process and to regularly review and update your framework as needed.
Using a modern product lifecycle management and governance platform such as Skyjed, you can implement and benefit from an automated AI solution. This automates as much as possible and reduces time spent on mundane or time-consuming manual processes.
Although Skyjed's is a powerful Ai-centred platform its incredibly easy to use. It has all the integrated modules covering lifecycle management for growth and governance and administration:
Integrated modules covering lifecycle management and governance:
Product strategy and design

Product monitoring and reviews

Product reporting and record keeping

Continuous improvement actions

Risk management
Integrated modules for enterprise-wise administration, governance and management:
Planning and scheduling

reporting

Workflows & Triggers

Integrated notifications

Integrated collaboration

Version control / document management and record keeping

Product knowledge management

Approval and controls
Skyjed Drivers & Templates with Guidance Notes Example
The Skyjed platform delivers a complete 360-degree view of a product's health and performance. With our no-code setup Skyjeds platform is flexible to meet different business goals or governance framework's.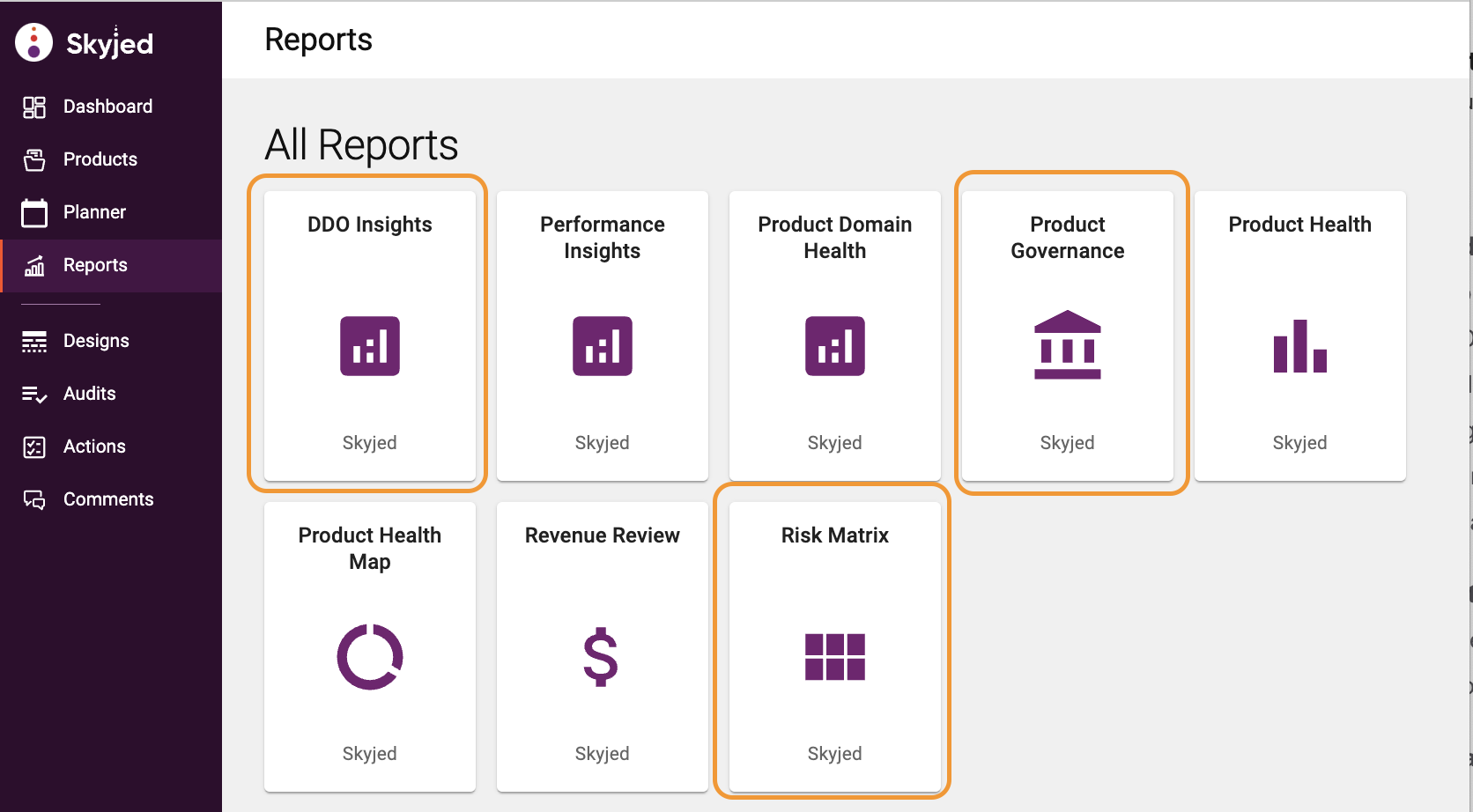 With Skyjed you can replace all those spreadsheets, email trails and shared drives with different documents with a tool that records and manages the entire history of the product and its lifecycle management and governance all in one place.
By choosing from Skyjed's prebuilt drivers and design or review templates (or you can easily create your own in minutes) you are ready to start. When you commence a product monitoring review, you are presented with a comprehensive set of information input drivers that guide you through the process.
One of the benefits is when you commence the following review the information and data is automatically populated from the previous review. This means you are only looking for what has changed since the previous review and therefore the process gets faster and faster over time. As a result product leaders will recognise insights and changes easily and make faster strategic decisions to address opportunities or risks.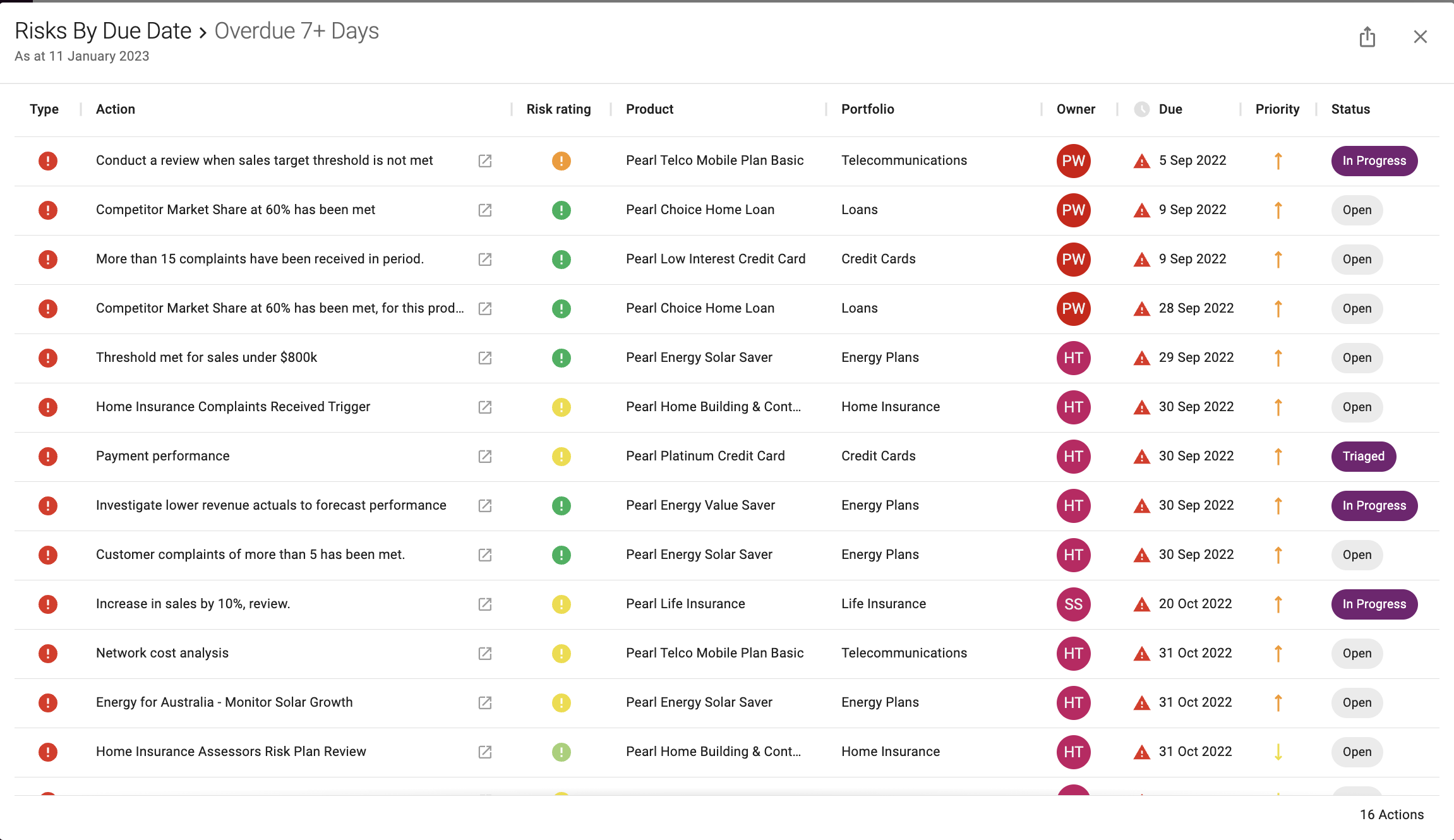 How to create a modern governance framework using templates and an AI-powered platform
You can implement a governance framework and get going by leveraging the unique features of Skyjed's platform including:
pre-built product design, product monitoring and review templates or easily build your own in minutes

automated workflows to set product triggers so you can identify risks before they take hold or opportunities as they emerge

notifications so you never miss a risk or action with your team

AI-powered real-time access to monitoring insights and product health check

access boardroom-ready product governance & insight reports /dashboards

team collaboration with review and approval workflows, actions & comments management, version control and record keeping

integrated workspace with product planning and scheduler capability to schedule your once-off or regular product reviews
Download our Product Monitoring & Reviews Playbook to learn how to effectively conduct product monitoring and governance reviews utilising automation and artificial intelligence to win back time so you can focus on growth.
So if you want to finalise your framework and consider a tool to automate the important functions get in touch. Request a proposal here
About Skyjed
‍Skyjed is product lifecycle and governance platform. Skyjed's Ai-powered end-to-end product platform bring together every data point across the entire product portfolio into a single source of product truth. Skyjed was founded in 2017 and is headquartered in London and offices in Sydney and Melbourne, Australia. For more information visit Skyjed