Product Monitoring Series Part 1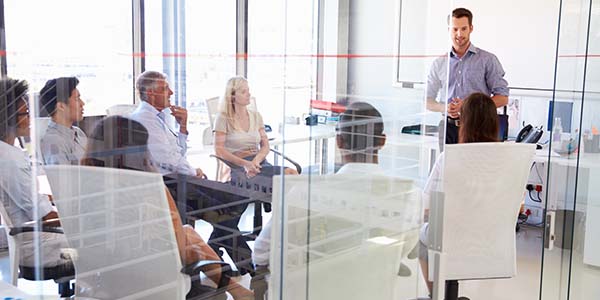 Why Product Monitoring & Reviews
Our Product Monitoring Series is split into three bite-sized parts to give you a 360 view of the topic. In this series, we explore the fundamentals of product monitoring and annual reviews and how product leaders can streamline monitoring process and save time. Skyjed supports product management and governance throughout the entire product lifecycle. A game-changer for product leaders is product monitoring software to manage the product lifecycle, simplifying the complex, time-consuming and mundane process of monitoring, reviews and reporting for growth, governance and compliance.
Product governance and compliance – Traditionally, the monitoring and review is often manual, not scalable, and is very time-intensive. Product teams set aside 2-3 weeks preparing for product reviews, scheduling emails, and using spreadsheets in Excel. It's difficult to track progress and put in place quality or approval controls to remove errors. Modern product leaders are turning to product monitoring software that is purpose-built with product governance tools to design, monitor and streamline their product monitoring and review strategies.
Product governance has taken on a new importance in post-COVID climate, as more product teams need to rationalise the product lines and prioritise investment capital to grow and survive. Developing a monitoring plan for all products is a key step to making strategic decisions about a product portfolio by setting a schedule of product reviews to enhance, remove or adapt product propositions over time. The challenge has always been how to do this in a consistent rolling annual schedule without time-consuming preparation and not miss reviews.
What is product monitoring and why it matters
Every product goes through a lifecycle that extends from concept to sunsetting stage and eventual end-use. Throughout the post-launch stages of a product lifecycle, it's essential to constantly monitor and review the health of a product strategy to improve performance, suitability, and regulatory outcomes.
Product monitoring and reviews are two key priorities that enable product leaders to be more strategic and future-proof your company. All products in a portfolio need a monitoring plan so you can swiftly change tack when you need to:
1. A new product, in preparation for product launch, a monitoring plan should be part of your launch-ready checklist.
2. An in-life product, the monitoring plan includes an initial product review and an annual rolling plan for monitoring and assessments.
What is monitoring & review?
Product monitoring is a cadence that product managers set to check and analyse product data over time, e.g. monthly or 90 days. The intent of monitoring is to understand product value and performance. It's an ongoing process from Day 1 of setting the metrics and trigger thresholds to monitor.
Product reviews are conducted as - initial reviews and then across a rolling annual calendar. Annual product reviews enable product managers to be proactive in product strategy rather than reactive. Monitoring and reviews force product managers to look ahead and see the future competitive and regulatory environment and how that impacts product differentiation. It also informs the strategic direction of the product, e.g. pivots, enhances, extend or sunset.
Why do we need to do strategic product monitoring?
Product monitoring and reviews are no longer just a nice to do' in some countries, including Australia and the United Kingdom; annual product reviews are now mandated in some industry sectors.
Disruptive technology and regulatory forces are affecting product leaders in every industry sector, from banking to energy. These impacts have been growing exponentially in the past decade, impacting the business models:
1. Lifecycles becoming shorter
2. New and increasing regulation
3. Product governance trending globally
4. Volatility and disruption across all product lifecycle
Best-practice product monitoring and review
Continuous monitoring is best practice. Setting a continuous monitoring and improvement cycle helps understand the enduring value and performance of a product strategy.
The key inputs to monitoring are:
Monitoring plan

Benefits plan eg business case

Monitoring modules or templates
The key people involved are:
Product manager

Customer experience

Sales or channel teams

Finance teams

Marketing

Compliance teams
The key activities involved in monitoring include:
Tracking triggers and thresholds

Conducting PIR post-implementation or sometimes called initial reviews

Comparison of insights over time

Engaging and reporting to stakeholders
A year in the life of a product manager - What does best practice monitoring look like?
Here are some examples of the day-to-day monitoring set out for launching a new product and then ongoing annual product reviews. A strategic product Event Schedule looks something like this
From Day 1: monitor key measures
From Month 1: conduct review of product outcomes
At 3 months: conduct initial Review
At 6 months: assess benefits versus business case
Annual: conduct rolling annual comprehensive product review
Threshold-met product reviews - are one-off activity when your product hits a threshold that is set in the monitoring plan eg number of customer complaints.
Monitoring and reviewing at each of these stages means you compare forecast outcomes to actuals throughout the product lifecycle. It also informs how you invest in the product either for marketing campaigns, sales development, new product features, or regulatory compliance initiatives going forward.
What's to come
In part 2 of this series, we look at how product teams can transform their processes using product monitoring software with automated workflows and product reports to save time. We walk through an example of a monitoring plan in a product monitoring software and how to set product triggers and thresholds to conduct best practice monitoring.
Product Monitoring Series for Product Teams in bite-size parts.
Part 1: What is product monitoring and why is it important
Part 2: Simplify your product monitoring with workflows
Part 3: Product monitoring steps and checklist
About Skyjed
As we've outlined in this article, streamlining your product monitoring and review processes with product monitoring software can dramatically help product managers deliver growth and save time. But Skyjed isn't just a product monitoring software, it is an end-to-end product lifecycle management and governance platform that supports product managers across five domains.
There are no other tools in the market that acts as product monitoring software and provide the same comprehensive product lifecycle management, health score checks, enables collaboration, just to name a few of the many benefits that Skyjed brings.
Traditionally, mentioning product monitoring software conjures up images of the platforms and various software used to set review reminders, schedule emails, and include links to other external software like Excel.
Skyjed brings it all together; the one platform and source of truth.
Discover how Skyjed can be used as a product monitoring software and help product teams tackle the challenges of product lifecycle management and governance.
Get started for FREE on our Starter Premium or request a DEMO here.