Product Lifecycle Governance terms you need to know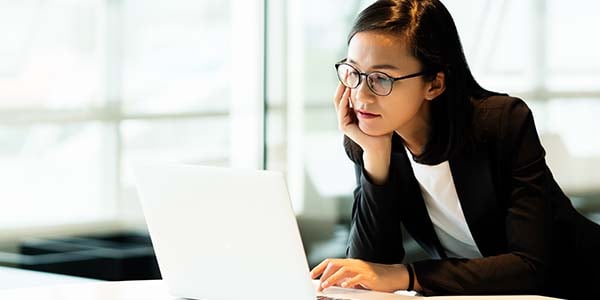 For many in product management, the idea of product lifecycle governance is new. After all, product management is an emerging profession globally and changing rapidly. For many of us, working in the industry - the challenge of a quickly changing environment, shorter product lifespans and increased regulation - is what we thrive on. Its in our fabric to challenge boundaries and deliver products with a brilliant customer experience.
There is an opportunity for our profession to work smarter - and have a massive impact on the changing dynamic of product governance. Most importantly, adopting a digital product governance framework, the impact is significant from productivity and strategic perspective.
Product leaders are increasingly emphasising digital product governance, and it seems that this trend is only going to continue going forward. Governance of a product is an integral part of our strategy and operations, both from compliance and customer fit perspectives.
That's why Skyjed's founder Leica Ison is sharing her tips on improving product governance - based on launching more than 55 products to market and creating her product governance frameworks to support her teams' success.
I started Skyjed 5 years ago - and a big part of why was to re-think lifecycle governance. I wanted to help product leaders to analyse and create opportunities for future growth and meet the whole ESG agenda.
My vision for product governance is to create a better planet. Sustainability is an enormous and ongoing focus at Skyjed. We take our product governance - ESG responsibilities seriously. Over the next few months, we will be sharing more masterclasses on product governance. I'm excited about the future for product lifecycle leaders.
- Leica Ison Founder & CEO at Skyjed.
To start that journey - here are all the terms you need to know when you're trying to improve your product lifecycle governance fast.
Definitions to note
The pillars of product governance: The pillars of modern product governance are phases, stages, checkpoints and roles and permissions, and a governance forum.
Product Governance Framework: These are the processes and controls used to design, launch, monitor, optimize throughout their lifecycle to ensure they meet commercial, customer and regulatory requirements.
Product Lifecycle: is the movement of a product from design to eventual sunsetting phase and exit.
Phases: of product governance are design, distribution, monitoring and improvement.
Product Lifecycle process steps are a structured series of steps - it doesn't matter what you call them as long as they are end-to-end, for example, ideation, shaping, launch, monitoring and improvement.
Checkpoint: This is a gate to control movement to the next step.
Product Triggers are an effective tool for product leaders to keep on top of product strategy and get early warning of customer issues or strategic events. Hitting a trigger threshold means you need to complete a meaningful product review asap.
Approval controls: assist product managers in improving the quality of their decision-making. Approval control is the review to determine an approval outcome, like approval, request changes, or comments.
Governance Forum: - is the monthly forum lead by Head Product to oversee the product governance framework. Works best when cross-functional teams attend to collaborate.
Culture: is the shared values and norms that shape the mindsets in an organisation.
Lifecycle owner: plays an essential role in product governance. The key and single person accountable to manage a product strategy throughout its lifecycle. A product strategy must always have an owner.
Template Library: A library of hundreds of automated templates in Skyjed for product governance and innovation.
Automation: The automation of any product governance task or process in a simple workflow tool.
The Target Market: is the group of customers for whom the product is designed. Product managers bring to life-solving customer problems with technology or a product and understanding their needs and motivations.
Product Governance Playbook contains a description of the plays and strategies used by product teams. It is about how to execute and get things done. If you would like a copy of our Product Governance Playbook please get in touch.
If you have any feedback, let us know. We will continue researching, inventing, and creating the best ways to lift your product lifecycle governance standard. Now, that's an idea.
So if you want to modernise your framework and consider a tool to automate the essential functions, get in touch. Request a proposal here
About Skyjed
‍Skyjed is a product lifecycle and governance platform. Skyjed's Ai-powered end-to-end product platform brings together every data point across the entire product portfolio into a single source of product truth. Skyjed was founded in 2017 and is headquartered in Sydney, Australia and London the United Kingdom. For more information, visit Skyjed