Product Monitoring Series Part 3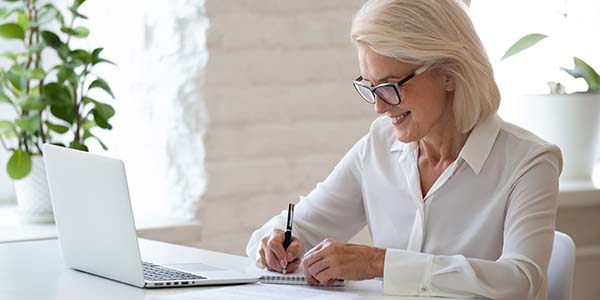 Product Monitoring & Review Checklist
In part 3 of this series, we will provide you with a step-by-step guide to Product Monitoring and a checklist to ensure no steps are missed.
Let's recap on the Product Monitoring Series in bite-sized parts.
Part 1: What is product monitoring and why is it important
Part 2: Simplify your product monitoring with workflows
Part 3: Product monitoring steps and checklist
STEPS TO PRODUCT MONITORING
Many product managers approach Product Monitoring and annual reviews as brief or ad-hoc reports on a few metrics - often in response to a request or reacting to an issue. 
There is untapped opportunity for Product professionals who are proactive, and those that recognise product monitoring as a strategic exercise, 




Now's the time to take a fresh look at your product strategy, place your attention on critical assumptions, address any regulatory risks and report on performance metrics for growth, customer engagement and compliance. In the past, annual Product Monitoring and Reviews have been time-consuming to prepare, often relying on several platforms, tools,

 and logins to get the job done. Today's blog will show you how to reduce the time spent on product monitoring, review, reporting, and record-keeping by 90%.
CHECKLIST
There are 10 essential features in an effective product monitoring and review process. Covering all aspects will lead you to become more strategic in your decision-making and give you insights to know your best next move.
Tip 1: Start your product monitoring with a baseline. You can build up to a comprehensive review over time.
Tip 2: Set a rolling annual schedule and schedule in event reminders
Tip 3: Invite your virtual product team to the monitoring workspace
Tip 4: Set triggers and decide on the threshold, so you get alerted.
Tip 5: Set up workflows to select action plans for risk assessment
Tip 6: Set up the approval process and document the history of approvals, changes by date, person, and summary of their comments
Tip 7: Set up automated reports to update management
Tip 8: Use record-keeping with full version control and date stamps for a complete history
Tip 9: Share the reports and insights for executive product reviews and risk forum meetings
Tip 10: Consider consolidation and create the one workspace, a single source of truth, where data feeds and integrations are in real-time
Now that you have an outline of the essential features, we'll take you through what needs to be done on a more granular level.
GETTING STARTED WITH PRODUCT MONITORING
When it comes to getting started and deciding what to monitor for each product or portfolio - it's essential to keep in mind that you can start with a baseline review when setting your monitoring cadence and gradually build up to a comprehensive review.
Getting started is typically time-consuming for the average product team. Without existing frameworks on spreadsheets or a project management tool, you'll have to create the baseline from scratch. This can take at least 3 weeks to set up and requires you to add your products to the platform, identify the areas to monitor, determine the monitoring cadence (most product teams will minimize to an annual cadence due to the amount of time and effort it requires when completed manually), set up calendar reminders, triggers, add links to the folders where relevant files are stored and share the files with all the relevant stakeholders. To save time, search for popular templates online in forums and groups dedicated to helping Product professionals.
With Skyjed, getting started is as easy as 1-2-3. Our dedicated customer success team will onboard you and your entire product team at the start.
Then, there are three steps to getting your product monitoring up and running with Skyjed
1. First, you add your products to the platform. This will typically take 1-2 hours end-to-end for a product team to set up and is dependent on the number of products you have in your portfolio.
2. Design your monitoring and review workspace by identifying your business goal and then selecting the Monitoring template you'd like to use from Skyjed's library of ready-to-use templates or you can create your own.
Skyjed provides a baseline set of modules based on your product business goal, e.g. quick product monitoring and review series called Essentials- think of it as MVP of product monitoring. There are other modules available, ranging from scaled agile to sunsetting products to growing for a new product launch or improving the margin of a product. Compliance areas like product design and distribution obligation or ESG or climate-related transition plans are also very popular templates to get started.
Most product teams use our Essential module to complete quick reviews and prepare in less than 10 minutes. It's an ideal starting point for busy product teams. You can also edit these templates to suit your company or product specifics or quickly add monitoring modules.
3. Decide how often you want to monitor and review each product (cadence), be it monthly, 90 days, or longer. You can set triggers and event reminders in the platform as part of the setup.
Most product managers start with Skyjed's product monitoring module and complete annual product reviews. The objective is to set a baseline of your product monitoring and reviews and determine where you have gaps, risks, and opportunities in your product portfolio.
That's it! It really is that simple to set up and get started. Many customers have been up and running in as little as 24 hours.
WHAT TO MONITOR ONCE A PRODUCT IS IN-MARKET?
Product monitoring and reviews enable you to gain far greater insight into your product performance and health—for example, the number of customer complaints about a product feature or changes in sales data. Comparing your products and creating scenarios at a portfolio level will also give you greater visibility.
Taking a multi-facet approach is the best way to determine the health of your products. We typically see product teams starting to monitor:
Monthly revenue performance
Monthly margin performance
Customer complaints
Sales data by geography
Cancellations
Of course, we understand that monitoring the data for these five drivers is a beast of its own when performed manually. It means dealing with hundreds of different files, from different platforms, different departments and crunching the data on a reporting system to make sense of it all. At a minimum, we recommend starting with customer complaints, sales data and cancellations (or loan defaults), and product margin to give you educated visibility of product health and performance. Setting triggers are a critical aspect of effective product monitoring and review. For example, alerting you when more than 10 customer complaints have been received.
Without automation, monitoring and reviewing these areas can take several weeks for most product teams. And for some companies, requires the recruitment of additional product managers just dedicated to product monitoring and reviews.
To ensure you don't miss any triggers, we recommend setting event reminders on your project management platform, email system, and calendars. Setting them ahead of time, and giving key stakeholders access to these triggers will help maintain the schedule.
At Skyjed, our workflow builder makes monitoring easy by setting different triggers and alerts across the five drivers. Each trigger takes about 3 minutes to set up. Learn more about product triggers in this article.
SHARING YOUR FINDINGS
Once you've completed your product monitoring, the next step is to share your findings and obtain approval on action points. We recommend creating different types of reports for different stakeholder groups based on filtered preferences that suit your specific audience. For example, you may want to create a report for the executive team or share one with the risk team for the risk forum. The reports insights great performance reports and also risk and trigger reports are communicating with your compliance teams. With Skyjed, this part is automated with filters.
With Skyjed, it's a click of a button to 'publish' your product review or Product Audit. The reports and insights are automatically generated, and your monitoring results can be shared with everyone you have invited to participate in your Skyjed workspace - or across the business.
Skyjed also saves product managers a lot of time with approvals and version control. You can select the permissions feature and tag the person your product approver when you publish the approval control works and send a notification to your approver. You can also have multiple approvers. The time-saving area is that all the approval history is in a product approval log that can be accessed easily for record-keeping and lifecycle history.
On the flip side, without Skyjed, product teams would need to generate reports using a variety of tools and analytics, liaise with various stakeholders via email or project management tools, chase up approvals and sort through the various approval iterations manually.
It's clear how Skyjed can save time on reporting and keep everyone in the loop. Skyjed offers an exciting range of insights dashboards and reports, and you can also filter and view at the product or portfolio level.
PRODUCT INSIGHTS TO KNOW YOUR BEST NEXT MOVE
Your report should clearly display the results of your product monitoring so that it's easy to see what's to be approved and what decisions need to be made about your product/s.
Skyjed's overall dashboard is automatic and generated within minutes. The insights also give you a section to add your product snapshot or consider a strategic summary of your product review. Most product teams share the insights with their virtual teams to provide a high-level overview of product performance and emerging risks. The summary takes about 15 minutes to complete and includes:
Key results and any variances - from budget or forecast
Top performance areas or strengths and any opportunities in the next 90 days
Any triggers, risks, and status of actions set
Any roadblocks or input you need from other teams to meet product strategy and growth/compliance objectives
About Skyjed
As we've outlined in this article, streamlining your product monitoring and review processes with product monitoring software can dramatically help product managers deliver growth and save time. But Skyjed isn't just a product monitoring software, it is an end-to-end product lifecycle management and governance platform that supports product managers across five domains.
There are no other tools in the market that acts as product monitoring software and provide the same comprehensive product lifecycle management, health score checks, enables collaboration, just to name a few of the many benefits that Skyjed brings.
Traditionally, mentioning product monitoring software conjures up images of the platforms and various software used to set review reminders, schedule emails, and include links to other external software like Excel.
Skyjed brings it all together; the one platform and source of truth.
Discover how Skyjed can be used as a product monitoring software and help product teams tackle the challenges of product lifecycle management and governance.
Get started for FREE on our Starter Premium or request a DEMO here.